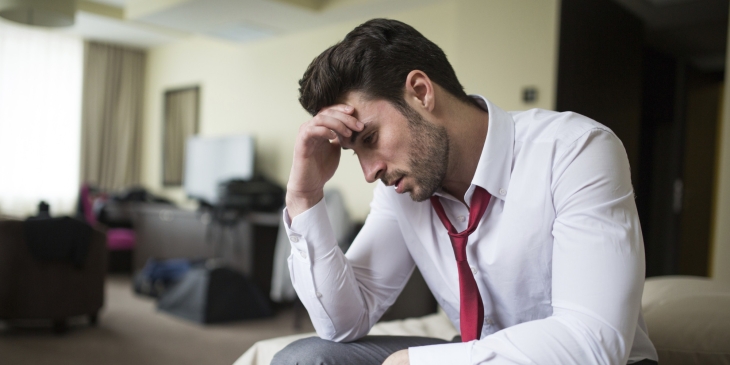 Don't fight addiction alone. If you or a loved one needs help, our free support is available 24/7 at
800-926-9037
Who Answers?
Many people live with substance abuse every day and don't experience dangerous results. They may be considered a functional drug user and, for the moment, they may not be experiencing the severe effects substance abuse can cause. However, having an addiction is dangerous, and it is important to understand the issues that can occur with this kind of disorder.
Addiction Leads to Overdose
A person is almost always more likely to overdose on a drug they are addicted to than a substance they are using casually. While someone can overdose on a drug they've used once suddenly and without warning (most often severely dangerous substances like crack cocaine or heroin), a person who is addicted to a substance is much more likely to experience an overdose––and a deadly one at that.
According to the National Institute on Drug Abuse, opiates like heroin, methadone, oxycodone, hydrocodone, etc. are even more likely to cause severe respiratory depression and lead to a deadly overdose when they are mixed with alcohol. The same is true for benzodiazepines and other CNS depressants. A person is more likely to engage in this behavior of abusing drugs with alcohol when they are already addicted to one or both substances.
The compulsive use of the drug can sometimes lead to overdose as well. A person who continually abuses a substance without the ability to stop will have a high chance of overdosing and experiencing other severe side effects.
Even quitting drug abuse after becoming addicted has a chance of causing overdose. According to the National Library of Medicine, "Most opiate overdose deaths occur in persons who have just withdrawn or detoxed" and whose tolerances have diminished. These individuals, if they relapse, will often take the same amount of the drug they were used to and overdose. This is why proper addiction treatment is so important.
In addition, a person who is addicted to a drug, and therefore abusing it frequently in high doses, is more likely to experience severe psychological and physical side effects that can also be dangerous and deadly.
Addiction Causes Reckless Behavior
When a person is addicted to a substance, they will do anything to get their fix. This includes breaking the law or going to a place where they feel unsafe. They may even involve someone else in these actions, not considering their safety because obtaining the drug and getting high comes first. Drug addiction can often lead to the transmitting and contracting of serious diseases like hepatitis B and C and HIV through needle sharing and unprotected sex, reckless behavior that is more often committed by compulsive drug seekers.
Drug Addiction is a Serious Threat
To your physical and mental health as well as the wellbeing of your professional and personal lives, addiction can be a serious threat. It is important to understand how serious this disorder truly is and how many problems it can cause in your life, let alone how dangerous its effects are.