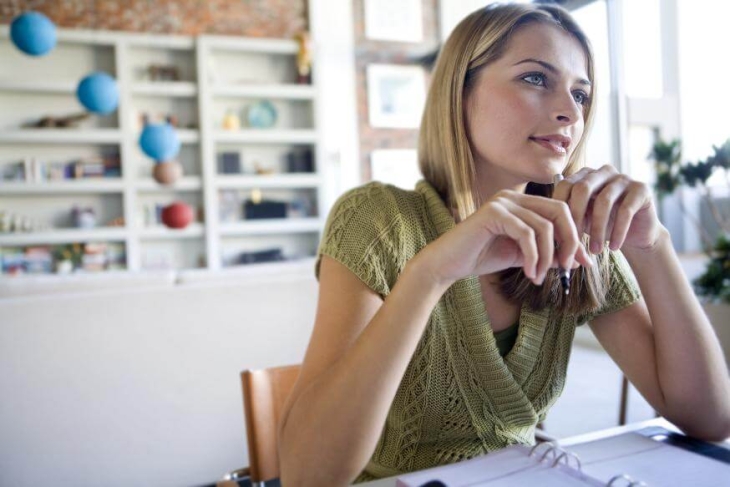 If you're trying to convince a loved one to seek addiction treatment, it can be a challenging process. After all, when people struggle with drug use, they may not admit to having a problem. For that reason, it can be difficult to recommend drug addiction treatment.
If you do bring up the topic of rehab to your loved one, there are several commonly-used excuses you may hear as to why they don't need addiction treatment. In this article, we have included the top seven excuses people use to avoid drug addiction treatment, as well as ways to address each one in a compassionate, understanding way that can help your loved one move forward and find help.
1. "I Don't Have a Problem"
Before exploring addiction treatment centers, your loved one needs to accept that their drug use has become problematic. For many people, that's a major challenge because drug or alcohol addiction looks different for everyone. Your loved one may believe that being successful in holding down a job or maintaining a relationship means that they don't have an addiction.
How can you help loved ones admit that their drug use is an addiction? First, remember that pressure won't work, so approach all conversations from a place of care and concern. Consider beginning your conversation in a private setting, where there are very few distractions. You can be direct and mention your concerns, such as personality changes you've noticed when your loved one uses drugs, but be sure to acknowledge their feelings and truly listen when they talk.
Next, you may consider discussing the negative effects this drug use has had on your connection. Finally, identify any physical health changes you've noticed since your loved one began using drugs. In this way, you can make it clear that drug use is negatively affecting them.
There's a chance they may not be receptive right away, but it's important to always be ready to suggest exploring addiction treatment as a viable, effective solution. You can even offer to help them in their search by figuring out what features and settings may work best for them. Offering reassurance is an important part of helping loved ones acknowledge a problem with addiction.1
2. "I Can't Be Helped"
You may hear this excuse from a loved one who understands that they have an addiction but don't think that any form of support or treatment will help.
You may also hear this excuse from a friend or family member who has previously been through addiction treatment and relapsed. They may believe that drug addiction treatment won't be effective. But it's important to reassure your loved one that relapse is a very common part of recovery and it doesn't mean that they failed or the treatment didn't work. It might just mean that they could benefit from a more intensive program, such as residential or inpatient treatment.
3. "I'm Not Hurting You or Anyone Else"
Many people who struggle with drug use will tell you to mind your own business if you bring up addiction. After all, they say, it's their life—who are you to tell them to stop using? How is their drug use affecting you?
With that opening, you can begin a conversation that may support your loved one in seeing things differently. Explain how their drug use hurts you and your circle of family or friends. Just make sure that when you do this, you avoid blaming or shaming your loved one. Blaming them may just push them further away.
4. "It's Too Expensive"
Your loved one may have heard that celebrities enter addiction treatment centers. They may believe that drug addiction treatment is a luxury and too expensive for a regular person. Now, it's true that some addiction treatment centers may offer expensive programs. But it's also true that a wide range of substance addiction treatment options is available. Many are affordable, and your loved one's health insurance may fully or partially cover treatment.
Most insurance carriers offer some coverage for addiction treatment, and some addiction treatment centers allow payment plans or offer scholarships if you don't have insurance. Also, you may be able to help your loved one secure insurance if major out-of-pocket expenses are presenting obstacles to treatment. Since the Affordable Care Act, every American is eligible for health insurance, with very low-cost plans available for those with limited income or resources. Typically, you must sign up for a plan during Open Enrollment, but certain life changes, including losing a job, divorcing, or moving, could help you secure a plan for your loved one, even outside of this time frame.4
If, after all these explanations, your loved one still says that addiction treatment is too expensive, you can offer this reminder: right now, they are spending a lot of money obtaining drugs. So, by investing in drug addiction treatment, your loved one could cut out a major expense from their life. Treatment would add up to a smart financial decision and not a luxury or indulgent expense.
5. "I Can't Go Through Withdrawal"
It's only natural for your loved one to worry about withdrawal symptoms if they are struggling with drug addiction. Many people will experience unpleasant and even dangerous symptoms while they detox from drugs. This is especially true for opioids, benzodiazepines, and alcohol.
In order to help your loved one, you can acknowledge that the detox period will likely be challenging. But you can also emphasize that there are medical detox programs out there where they can receive 24/7 medical care to ease their symptoms and keep them safe. Once they go through withdrawal under the supervision of a caring treatment team, they are safe to begin the next chapter of recovery.
6. "I Won't Be Fun if I Don't Use Drugs"
For many people, drug addiction has roots in what was once casual drug use or social drug use. At first, it could have been a way to relax at a party or to feel comfortable before a big presentation or important date.
At some point, though, casual drug use became a serious drug addiction. Now your loved one may not know how to socialize without using substances. This may sound like a compelling excuse because your loved one is worried about feeling isolated if they seek addiction treatment.
Remind your loved one that they are loved for who they are, not for who they are when they are using substances. List the things you love about them, like their humor or compassion or thoughtfulness or loyalty. Emphasize how much you love them when they are sober. You can also mention that they may meet new sober friends in a treatment program. These new friends could be there for your loved one because of their shared journey, even if they don't feel as "fun" while sober.
7. "It's Too Embarrassing"
Part of why it's hard for many people to seek drug addiction treatment is the shame. Your loved one may not want to admit they have an addiction or enter treatment out of fear that it will become public knowledge. It's understandable that they don't want to be judged by others.
But at the end of the day, those judgmental people don't matter. What matters is that your friend or family member gets the help they need in order to improve their own health and happiness. Instead of focusing on the potential shame, you might want to try to shift their mindset by emphasizing how proud you are of your loved one for considering rehab. This encouragement may empower your loved one to make the decision to enter a recovery program.
Help for Addiction is Always Available
Watching someone you love struggle with drug addiction is terrifying. You want to help, but you don't always know how. The important thing to remember is that you can't pressure them; ultimately, it is their decision to make, and they aren't going to make it until they are ready. The best thing you can do for your loved one is to support them throughout the entire process and be there for them when they need you.
If your loved one comes to you expressing that they'd like to find a rehab that works for them, you can provide them with guidance and support. An easy first step to take is to call (800) 662-HELP (4357) to speak to a treatment support specialist who can answer your questions and help you find a program in your area.
---
Resources