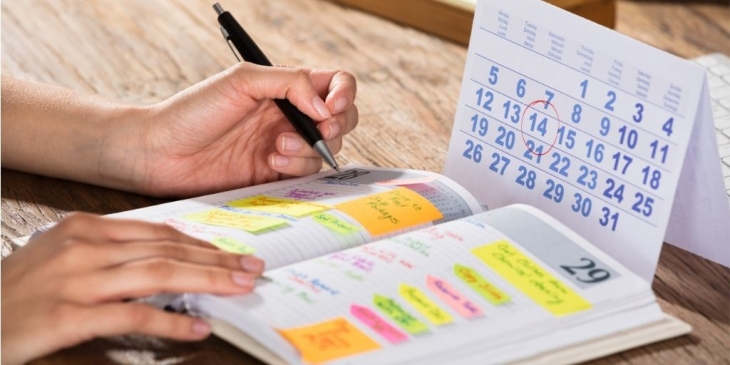 Taking the first steps through the doors on my first day in rehab felt like the biggest decision of my life.
I'd just been the subject of an intervention courtesy of my girlfriend, mom, and close friends. They made me feel like I had no other option than to accept I have a problem and I need help.
At this point, I knew there was no going back. I was about to go through treatment. This is my first day of rehab…and I am utterly terrified. I don't know what this will entail, and I certainly don't know what my life will look like without drugs and alcohol.
First Day of Rehab: Morning
After taking a leap of faith and registering at the front desk, I was asked to sit in a waiting area while a nurse take my vitals.
At this point, I'm already behind two very large (and very closed) doors of the treatment center. While my anxiety is high (because this got real with a quickness), I honestly feel a slight sense of relief.
A very small part of me is proud that I've taken this step for myself, even though I am anxious and still angry over being bombarded by my family.
10:15 a.m. — Medical Time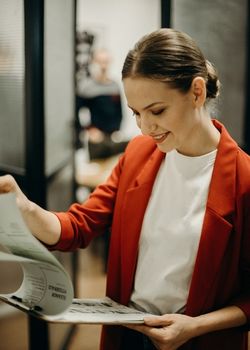 The nurse comes into the room and hooks me up to lots of testing devices: blood pressure, blood oxygen, pulse, heart rate. She then conducts a rather thorough intake, including questions about my history of drug use, including:
What is your drug of choice?
When was the last time you used?
How much do you use and how often?
Do you mix drugs?
How long have you been using?
When did you first use?
Is this your first time in a treatment center?
Do you experience withdrawal symptoms when you stop?
Why are you here? Did you decide to come or were you asked to come as part of an intervention?
The questions went on for about an hour. While I'm sure she wants to get an accurate picture of my problem, it's kind of invasive. Actually, it's more like I was put under a spotlight.
I feel ashamed.
11:15 a.m. — Privacy, Please!
Just as I thought to myself, 'thank God all that's over,' a tech comes bouncing to the room. She congratulates me on my first day in rehab and asks to take a look through all of my belongings. I assume she's looking for drugs. But I'm not stupid enough to bring anything with me – mainly because I really want to give rehab a shot.
But what she does next really surprises me – she confiscates my phone and my computer. She says it was a facility policy "so I can focus on recovery without distraction."
I wondered to myself if this was prison or rehab, but again decide that I'm at a point where I don't know what's best for me.
Maybe she has a point, I thought.
11:45 a.m. — Where's My Room?
I know it's just my first day of rehab, but it already feels like I've been here forever. And I haven't even been taken to my room yet!
That's what comes next.
I'm shown my room — which I would share with another person. There's a single bed, closet, and set of drawers. There's also a desk and a door to the room, but we aren't allowed to lock it.
It's starting to feel like there isn't much privacy in rehab. Hopefully I can at least go to the bathroom…alone!
First Day of Rehab: Mid-day
After unpacking, I'm picked up by another tech and given a tour of the facility. There's a common area where patients can relax on sofas and watch TV or play board games.
There's a host of recovery books on a bookshelf with a laminated note above explaining that "while carefully curated not to be too triggering, please speak to a counselor if you feel the desire to use."
There's also a dining area, outdoor smoking and seating areas, a nurses' station, doctor's offices, a therapy room, and a group therapy room. I also saw a set of hospital beds, which I can only assume are for detoxing patients before they enter rehab.
12:30 p.m. — Meet the Doc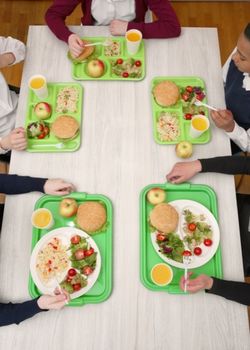 I'm asked to wait and see the doctor – he will assess my case. Given my history, which he went over again, he doesn't think I need detox. But he does want to keep me under close supervision, just to ensure that I'm okay without taking any comfort medications.
I reiterate that, while I use a lot, I don't think I need detox. I mean, I haven't really experienced severe physical withdrawal symptoms when I stopped – just depression and anxiety.
Then I'm assigned a case manager who tells me what to expect from my stay. I'm in a 30-day treatment facility, and during that time, I have to attend group therapy, individual therapy, and meetings. I also have to journal, participate in group activities, and do some form of gentle exercise as advised by my doctor.
I can do that.
1:00 p.m. — Lunch and Dave
I am already exhausted. And really hungry.
Finally, I'm allowed to go get lunch. It's a self-serve area and, while I am hungry, I doubt I can eat a full plate. I sit down at an empty table, eager and thankful for just a moment of peace. Enter a cheery old guy with a massive beer belly – his name is Dave.
Dave sits down and starts talking incessantly while eating his food. It's like I have a "new" sticker on my forehead. He tells me about the staff, what to expect, how to behave to get phone privileges, gives me the lay of the land, and lets me know who's who.
While it was a little annoying, Dave provides me with some helpful info.
I eat my lunch, nodding at Dave and praying I can just go to my room and curl up in a ball.
No such luck.
2:00 p.m. — Group Therapy
Well, I guess we just dive right into the program here, huh?
I'm sitting in a circle with 10 other people who are around my age. The group facilitator is this middle-aged social worker called Steve who looks friendly, but he's so boring.
I'm embarrassed to sit among the others, but it's helpful to see that many of them look just like me. Steve asks us to introduce ourselves and tell everyone how long we've been in treatment.
Now it feels like an AA meeting. People are asked to share what they've struggled with this week and how they've coped. I'm literally dreading my turn – I don't have anything to say.
In the blink of an eye, it's my turn. My heart is thudding in my chest. Thankfully Steve interjects and says I don't have to share on my first day, other than giving my name.
I wish he'd said that earlier!
3:30 p.m. — Meeting With Steve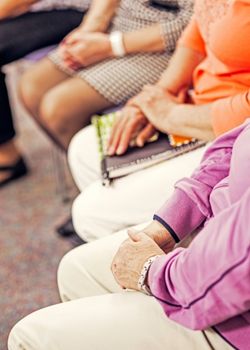 While I didn't want any more Steve time, I still have to do an intake with him, too. They call it a biopsychosocial assessment, I think. Basically, they want to assess my social group, family history, and my thoughts around substance use.
Steve asks a lot of questions about what kind of access to resources I have and what I expect to do when I leave. This assessment, while uncomfortable, feels less invasive than the medical intake. It helps provide a little insight into the history of family problems, particularly around substances.
In the short time I'm with Steve, I can see that a lot of my addiction was a learned coping mechanism that my parents showed me. This insight gives me a glimmer of hope that maybe rehab might work.
Okay, so maybe Steve's not as "boring" as I thought he was.
5:00 p.m. — Personal Time
I'm finally allowed to sit down, take a shower, and meet my roommate before dinner. I share a room with Roberta, who is my age and has an addiction to alcohol.
She explains that she started in the detox area for a few days, then came to the rehab side. Thankfully she wasn't as chatty as Dave!
It's also helpful to reflect on how I didn't need detox – things could've gotten much worse in my addiction. Up to this point, I've been afraid of rehab. But after talking to Roberta, the thought of detox is more frightening.
Maybe I can do this.
First Day of Rehab: Evening
I ask Robert to come to my table at dinner so I can avoid another chat with Dave. It works.
As I eat my second meal, I start to feel a little bit more relaxed. Maybe getting situated, feeling supported by Steve, and knowing I have a clean and safe place to lay my head has something to do with that.
7:30 p.m. — 12-Steppers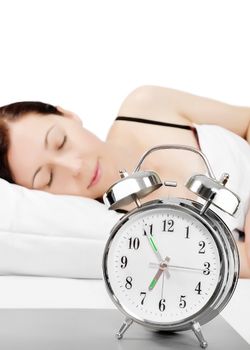 After dinner, we all go to the group therapy room where they hold an official AA meeting. Someone reads cards that have the 12 Steps and 12 Traditions written on them. Then everyone introduces themselves and says they are an "addict" or "alcoholic."
When it's my turn, I feel uneasy about calling myself an addict. But I don't want to be looked at like I'm weird, so I say, "Hi. I'm Lauren, and I'm an addict."
It feels kind of surreal labeling myself in that way. I'm not even sure if I am labeling myself, but I'm honestly too exhausted to care at this point. I can discuss it with Steve later.
During the meeting, everyone shares their stories of addiction. I explain that I just got here and share a little about how I use drugs and alcohol.
At the end, we all say the Serenity Prayer while putting a hand on each other's back. That was weird.
Again, I am too tired to resist.
8:30 p.m. — Recreation Time
We are allowed to play games, chat, and chill on the sofas for an hour before bed.  I just sit in a chair, wishing it would swallow me up on my first day in rehab.
9:30 p.m. — Bedtime
Thank God I can finally rest. Some people read for an hour or talk; I just put my head on the pillow and fall straight to sleep.
It's surprising to me, as I haven't slept well for a few years. Maybe acknowledging I have a problem and getting some professional help takes away some of my worries? Maybe that's why I can sleep soundly?
As my eyes close, I have an internal dialogue with myself. Maybe everything will be okay. Maybe this is the best decision I've made in a long time. Maybe I need to thank my family and friends for loving me enough to get me here. Maybe, just maybe, I've got this. 
If you or someone you love is experiencing a substance use disorder, help is available, call 800-405-1685 (
Who Answers?) .