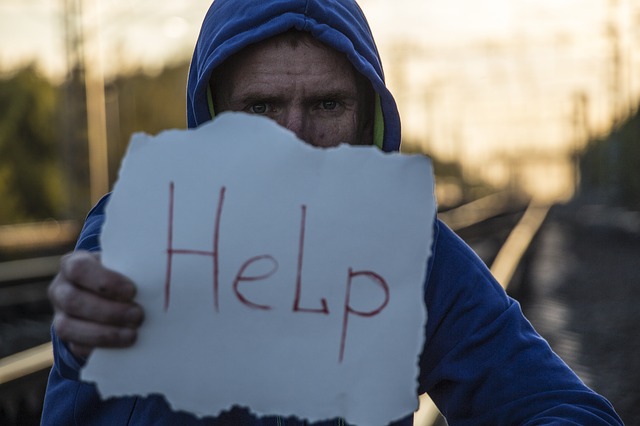 Heroin addiction is soaring in the United States today, especially among young adults. The statistics are shocking, demonstrating the major role that the drug is playing in the opioid epidemic. In the past decade, heroin use has more than doubled among Americans ages 18 to 25, and it should be no surprise that along with this increased heroin addiction rate, the number of Americans dying from heroin overdose is also skyrocketing. If you examine the how many drug overdose fatalities occurred in the United States between 2002 and 2015, those that involve heroin rose the most, showing a 6.2-fold increase.
The Growing Heroin Addiction Rate
According to data compiled by the healthcare data analytics company Amino, there were nearly six times as many privately insured opioid dependence patients in 2016 as there were in 2012, increasing from 241,000 to 1.4 million. The figures would be even higher if they included the hundreds of thousands of uninsured Americans, and patients who are getting treatment through Medicare or Medicaid.
Heroin addiction is fueling an enormous number of substance use disorders in the United States; in 2015, almost 600,000 of Americans 12 and older had a heroin use disorder. There are many reasons behind the growing heroin addiction rate, but the primary factor is how very addictive heroin is, even from the first use.
The danger of heroin lies in its chemical structure, which mimics the neurotransmitters in the brain that control the brain's reward system, as well as determine our ability to learn, reason, and remember, and to monitor and control our own behavior. By sneaking into the brain as if it belongs there, heroin can hijack the neurotransmitter system and flood the brain with dopamine, the primary neurotransmitter involved in the brain's reward center. Not only does this flood create a rush of euphoria, it hacks into the system that has been used to reinforce survival behaviors such as sleeping, eating, and having sex from the very beginnings of the human race, essentially training the brain to automatically consider drug use to be an important, life-sustaining activity.
Amplifying the problem is the fact that the amount of dopamine released by heroin use is two to ten times more than the amount used to reward us for survival behaviors, and the chemical reward, which occurs almost instantly after the drug is administered, persists much longer in the brain. This unnaturally potent and long-lasting reward ensures that in the future, heroin use will be prioritized over other, healthier, dopamine-reinforced activities.
Even worse, heroin addiction creates a pervasive depression that further fuels addiction. Repeated heroin use results in a tolerance to the drug's effects, which forces heroin users to take larger and more dangerous doses to experience the same high. This tolerance is a result of the brain trying to adapt to unnatural dopamine levels. The brain reduces how much dopamine it produces, while also shutting down the number of dopamine receptors, leading to a severely impaired and underactive reward and pleasure center. As a result, individuals with heroin addiction are unable to truly enjoy anything in their lives—even drug use. They continue to seek out heroin, but their usage shifts from an attempt to get high towards an attempt to simply feel "normal." Meanwhile, the continued drug use only amplifies the problem.
The Role of Heroin Addiction in the Opioid Epidemic
Between 2005 and 2012, the number of heroin users in the U.S. almost doubled, climbing from 380,000 Americans to 670,000, and the increase shows no signs of turning around anytime soon. Considering how addictive heroin is, and how high the risk of overdose is with heroin use, these numbers are frightening, contributing to a considerable portion of the 64,000 drug overdoses that Americans suffered in 2016 alone.
There is no quality control with illegal drugs, meaning that the purity and potency of heroin can vary widely. Some batches sold will be weaker or stronger, and many are being cut with even more powerful and dangerous synthetic opioids like fentanyl, which can be 50 or more times stronger than heroin. These inconsistencies, and the possibility that heroin users don't even know what drugs are in the heroin they think they're taking, greatly increases the user's risk of overdose. The 64,000 Americans that died of drug overdose in 2016 represent a 22% increase from the 52,404 who died in 2015. Drug overdose is the leading cause of death for Americans under the age of 50, and fatal heroin overdoses are increasing at the fastest pace, more than tripling between 2010 (when they were 8% of the total overdose deaths) and 2015 (when they were 25% of the total overdose deaths).
Heroin and other opioids are even impacting American's life expectancy, which dropped in 201, for the first time since 1993, at the height of the AIDS epidemic. In first world countries like the United States, life expectancy usually only rises each year, so any decline is greatly concerning. It is the widespread nature of the opioid epidemic that is causing the decline in life expectancy—there is no group in the nation that is invulnerable to the rising rates of heroin addiction. Heroin was once considered an urban problem, with heroin dealers driving straight through small towns in Ohio or rural areas in Alabama on their way to big cities where they could make a larger profit. Now, small towns and rural areas are home to some of the highest rates of heroin addiction and overdose in the country.
Why do people turn to heroin?
Even if you understand how easy it is to become addicted to heroin, you may wonder how it is that people start using heroin in the first place. Research points to the most frequent motivation being previous misuse of or addiction to prescription opioid painkillers like oxycodone and hydrocodone. Having an addiction to prescription painkillers makes you 40 times more likely wind up addicted to heroin.
Some people begin using heroin after their doctors refuse to continue prescribing opioid drugs for them. In fact, various studies have shown that heroin use was 19 times higher among people who misused prescription opioids in the past. A range of studies conducted in New York, Seattle, San Diego, and Los Angeles show that between 40% and 86% of heroin users first used prescription painkillers for nonmedical reasons before they initiated heroin use.
Analysis of behavior patterns show that heroin users begin with misusing the medications orally, then move on to more intense modes of administration, such as crushing, smoking, and injecting. As their tolerance increases, it starts to become more and more expensive to support their addiction and more and more difficult to obtain their usual prescription medications. Because heroin is easier to find than illicit prescription drugs in most communities, as well as cheaper and stronger than prescription painkillers, heroin is seen as a logical next step for many people suffering from opioid addictions.
The opioid epidemic has been a long time coming, starting back in the 1980s, when prescription opioids were first mistakenly touted as effective painkillers with little risk of addiction. As time went on, even as the evidence began to show that opiates were highly addictive, and not nearly as effective for pain relief as it was previously thought, pharmaceutical companies began pushing for increased opioid prescribing through both legal means, such as intense marketing efforts, and alleged illegal methods, such as bribing doctors. The rate of opioid prescriptions tripled between 1991 and 2011, and by 2012, physicians wrote 259 million opioid pain reliever prescriptions—enough to give every adult in the United States their own bottle of pills. In the state of Ohio, certain governments are even suing big pharma, alleging that a "well-funded marketing scheme," which led to Ohioans receiving 3.8 billion opioid pills between 2011 and 2015, resulted in overdose fatalities that are 642% higher now than they were in the year 2000.
The United States has been fighting the opioid epidemic for many years, and some efforts, while noble and well-intentioned, don't so much fix anything, as shift that part of the problem over to a new location. For example, as law enforcement cracked down on pain clinics where people could easily obtain opioid prescriptions for cash, the opioid-addicted individuals who frequented these "pill mills" were forced to turn to heroin to relieve their agonizing drug cravings and withdrawal symptoms. For the first time in American history, we started seeing record numbers of straight-A students, suburban moms, corporate executives, and other unlikely people becoming hooked on heroin, which caused a massive surge in heroin-related deaths.
Additional Causes of Heroin Addiction
Although the reasons for turning to drug use can be multilayered and complex, there are factors in addition to prescription drug misuse that can put people at an increased risk for developing a heroin addiction. Some of these factors include:
Suffering from depression
Being socially connected to people who use heroin
Dropping out of school
Having a history of multiple foster care placements
Having experienced any form of abuse as a child
Delinquent behaviors like getting into fights, selling drugs, stealing, carrying guns, or attacking someone with the intention of injuring them
Experiencing time in jail or at a detention center
Early use of tobacco and other drugs
A history of polydrug use
Personality characteristics like cynicism, or a high degree of anger towards the self and others
Signs of Heroin Addiction
People who are addicted to heroin will show signs of their substance use if you know what to look out for. There will be behavioral signs as well as other more physical signs. Behavioral signs include a lack of motivation, a lack of interest in the future, and unexplained mood swings. Heroin users will also usually experience a marked decline in their performance at school or work, along with neglected hygiene and grooming. People addicted to heroin often isolate themselves from family and friends, turning away from the people and things they used to care about in favor of time spent with a new group of people.
Other signs you may notice include:
Disorientation
Fatigue and nodding off
Patterns of fatigue following periods of alertness
Heavy, drooping arms and legs
Memory and concentration difficulties
Difficulty communicating, slurred speech
Loss of coordination
Distant staring
Small, constricted pupils
Nausea and vomiting
Track marks or needle marks left by intravenous drug use
Skin infections and boils from IV drug use
Shallow, slow, or labored breathing
Heroin Addiction Treatment
Most experts agree that the best approach to heroin addiction treatment is Medication Assisted Treatment, which combines therapies such as counseling and cognitive behavioral therapy with pharmaceutical interventions such as methadone or buprenorphine, which treat drug cravings and symptoms of withdrawal. It takes a long time to heal the negative impact that heroin has on brain structure and chemistry, and the changes heroin creates in the brain all push the individual suffering from addiction towards using drugs. By stabilizing the imbalanced brain chemistry, you greatly reduce a patient's chance of relapse, giving them time to heal, and to fully engage with other aspects of their treatment program, such as counseling.
Patients stabilized on medications like methadone are not only better able to absorb insights gained in counseling and make use of behavioral coping techniques learned in treatment, they are better equipped to return to normal life functioning, rebuilding relationships and working towards security and stability in their personal and professional lives. Some patients only stay on addiction treatment medications for a short while, but many benefit from medication maintenance for a year, two years, or longer.
Find Heroin Addiction Treatment Today
Heroin Addiction is a serious problem, but effective heroin addiction treatment is available. Look up addiction resources in your state now.