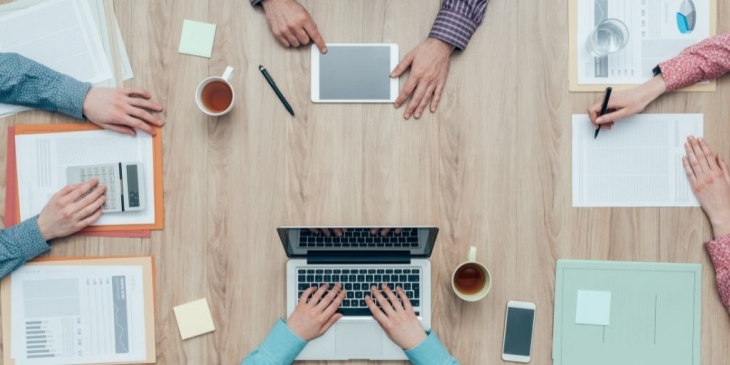 Once you've completed rehab you might think that the road to ongoing recovery is a breeze. While not as challenging as the first few days of recovery, there are a lot of challenges that life will throw at you—like losing a loved one, or dealing with stressful situations—any of which could lead you to a relapse. That's why it's a good idea to have a well-sourced list of recovery resources and supports that can help you sustain your recovery.
Helpful Recovery Resources: Phrases and Tools
These are helpful phrases, tools, and advice used in the rooms, by therapists, and by rehabs to keep you on track:
Top 10 Recovery Books
Another great source of recovery resources is books. There are hundreds of books out there that share compelling recovery stories, and show you how to create a healthy life to sustain recovery.
Here's a look at ten recovery books to get you started:
Quit Like a Woman by Holly Whitaker: Recently featured in the latest Sex and the City TV series, this book is a popular modern look at recovery by shining a light on just how damaging alcohol can be.
We Are the Luckiest by Laura McKowen: This popular book is a glorious insight into the gift of sobriety.
Soberful by Veronica Valli: This book is written by the founder of the Soberful program that helps create a thriving recovery.
12 Stupid Things That Mess Up Recovery by Allen Berger: An insightful book into the things people do that risk their treasured recovery.
Codependent No More by Melodie Beattie: Perhaps the most helpful book to read once you've gotten sober. Many folks find that sobriety reveals that we have trouble with relationships and Beattie delivers incredible insights and tools to create and maintain healthy relationships.
Russell Brand Recovery: Freedom from Our Addictions: Popular author, comedian and  actor Russel Brand is highly relatable and his book is packed with a roadmap of how to navigate recovery.
The Weight of Air: A Story of the Lies About Addiction and the Truth About Recovery by David Poses: This beautifully written book shines a frank and honest look at how heroin addiction impacted Poses' life — a really inspiring read.
The Body Keeps the Score: Brain, Mind, and Body in the Healing of Trauma by Bessel van der Kolk: More than 70 percent of people with addiction have a history of trauma. This book reveals what trauma looks like for different people, how it manifests in the body, and how to heal.
In the Realm of Hungry Ghosts by Dr. Gabor Mate: Perhaps one of the most well-known books about recovery. Psychiatrist Gabor Mate shares his first hand experience of close encounters with addiction in Canada. This isn't just a book of stories; it is a book that provides compassion that is so often missing in the medical field.
The Unexpected Joy of Being Sober by Catherine Gray: As the title suggests, this book shows how Gray experienced addiction, the science and psychology of drinking, and also explains how intoxicating recovery can be.
5 Popular Recovery Podcasts
Podcasts are a great way to keep up-to-date with your recovery journey, gain insights into other people's stories, and learn some new skills to maintain your recovery. They can also be entertaining, fun, and a great way to chill out instead of watching TV.
Here's a list of five recovery podcasts you might want to check out:
SOS Recovery Resources
It's highly likely you'll experience difficult times in recovery. Losing a parent, separating from a partner, being fired from a job, or struggling to make ends meet can all be risk factors for relapse. We've listed our top SOS recovery resources to help you in those times of need.
Suggestions
These are some of the top suggestions of how you can take action when feeling overwhelmed or dealing with something challenging:
Books:
Emergency Recovery Resources and Mental Health Hotlines
If you feel you're experiencing a crisis you may find the following recovery hotlines helpful:
For information about treatment options for you or a loved one, call 800-405-1685 (
Who Answers?) today.
Images Courtesy of Canva