Reading Time: 7 minutes

50 Black & African American Addiction and Mental Health Resources
Black Americans may face a number of barriers when considering addiction treatment or accessing mental health resources. Luckily, there are a multitude of resources and organizations who stand at the ready to help overcome these barriers.
Addiction and Mental Health in the Black & African American Community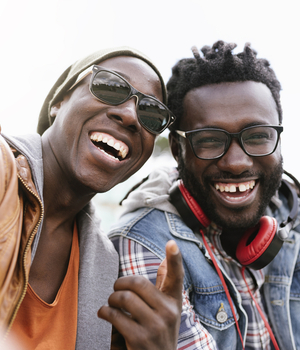 In the United States, 13.4% of the population identifies as Black. And approximately 7 million of those individuals struggle with mental illness.
Yet, Black individuals often do not seek professional help for these challenges. Instead, they hide mental illness and try to deal with it alone. This tendency leads to further decline in mental health and often leads to substance abuse as well.
What's stopping the Black community from reaching out for assistance?
Several factors are at play:
Fortunately, some of these factors are changing. Cultural attitudes toward mental health are improving, and the Affordable Care Act has lessened the gap between Black and white Americans seeking healthcare. Still, a look at recent statistics reveals a strong need for effective addiction and mental health resources for the Black community.
Addiction Statistics Among Black Americans
To improve these rates, Black Americans who are facing mental health and addiction struggles need support. Following are 50 resources to treat, prevent, heal, and manage mental health and addiction challenges and deliver much-needed support for the Black community.
Crisis Line Resources for Black Americans
Mental Health and Substance Abuse Resources for Black Americans
Online Platforms and Communities for Black College Students
Podcasts for Black College Students
Articles for Black College Students
Videos for Black College Students
Social Media Influencers for Black College Students
Data, Reports, and Articles for Black Americans