Reading Time: 7 minutes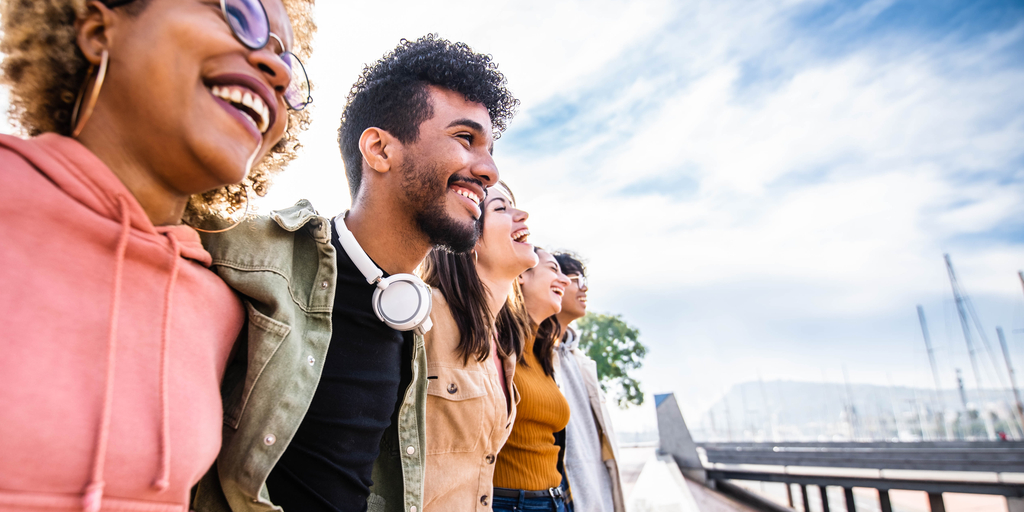 50 Latinx Addiction And Mental Health Resources
There are a number of barriers Latinx and Hispanic individuals may face when considering addiction treatment or accessing mental health resources. Fortunately, things are changing, and seeking help when it's needed is slowly becoming more socially accepted among this minority group. Read on for our list of 50 addiction and mental health resources that are especially helpful for the Latinx and Hispanic communities.
Addiction and Mental Health in the Latinx and Hispanic Community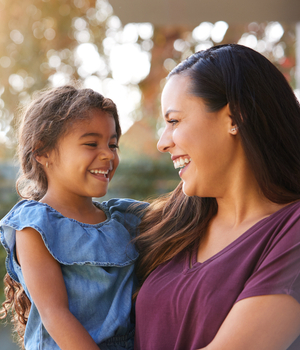 The U.S. Latinx community is a diverse population of around 60.5 million people. In the past year, around 16% of this population – nearly 10 million people – struggled with mental illness.
When mental health issues are left untreated, they often lead to substance abuse. Yet, Latinx individuals often face barriers to mental health treatment that prevent them from getting the help they need.
Some of those specific barriers include cultural beliefs, language barriers, and a lack of mental health services in many Hispanic communities. Research has shown that these communities often have less access to treatment in general as well as lack of access to culturally competent care.
A look at the numbers reveals the need for effective addiction and mental health resources for the Latinx community.
Latinx & Hispanic Addiction Statistics
Following are 50 resources designed to fill in the service gaps that the Latinx population is experiencing. These organizations and support networks are available to provide the care and treatment that Latinx individuals need.
Spanish-Speaking Mental Health Crisis Hotlines
Al-Anon and Ala-Teen Information: 888-425-2666 – Provides support for adolescents and adults who are affected by addiction. Offers group therapy and additional resources.
Boys Town National Hotline: 800-448-3000 – Over 100 languages available, including Spanish-speaking counselors. Available 24/7, 365 days a year. Staffed by specially-trained counselors.
Drugfree.org: 855-378-4873 or text 55753 – Call to speak with a counselor who can provide support and direct you in next steps, including local treatment sources.
National Suicide Prevention Lifeline: 888-628-9454 (Spanish) 800-273-8255 (English) Crisis counselors can talk through issues and refer you to treatment centers nearby for additional care.
SAMHSA National Helpline: 800-662-4357 – Spanish-speaking counselors are available to provide referrals to support groups, community services, and treatment centers.
Latinx & Hispanic General Mental Health and Substance Abuse Organizations
ADA Resources en Espanol: The Anxiety & Depression Association of America offers mental health resources in both Spanish and English.
American Society of Hispanic Psychiatry: This society strives to foster collaboration among disciplines in mental health fields to deliver effective treatment to Latinx populations.
Depression in Mothers – More than the Blues: This Spanish-language toolkit offers providers information about depression and strategies for working with mothers who may be depressed.
Each Mind Matters: This organization is California's Mental Health Movement. It is made up of individuals and organizations working to advance mental health and offers Spanish-language resources.
Hollywood and Vine Recovery: This nonprofit organization produces online content to share holistic approaches to recovery, focusing on Latinx and Black experiences.
Latinx Therapy: This organization is devoted to removing the stigma of mental healthcare in the Latinx community. Offers a directory to find Latinx therapists.
LULAC's Latinos Living Healthy (LLH): This initiative is designed to support Latinos by addressing health disparities in communities, increase awareness of health issues within the Latino community, and distribute resources.
Mental Health America: An organization that provides mental health resources in Spanish, including screening tools.
The National Alliance for Hispanic Health: This is the premier science-based and community-driven organization that focuses on providing services to more than 15 million Hispanics throughout the U.S.
National Alliance on Mental Illness: Offers "Compartiendo Esperanza," a video series that explores the mental wellness of Hispanic/Latinx communities.
National Latino Behavioral Health Association: An organization that shares stories of being Latino in America, to act as a voice to Latino communities across the country.
National Network for Immigrant and Refugee Rights: This organization works to defend the rights of immigrants and refugees, regardless of immigration status.
National Prevention Week: This SAMHSA-supported annual observance is dedicated to increasing awareness of substance use and mental health issues.
Opioid Overdose Prevention Toolkit: This Spanish-language resource offers strategies for healthcare providers and communities to develop practices that prevent opioid-related overdoses and deaths.
Psychology Today: This organization provides a directory of therapists, including a database of Hispanic/Latinx therapists throughout the country.
SAMHSA Spanish-Language Publications: This site offers mental health and substance abuse resources available in Spanish.
Spanish-Language Resources: This site offers a list of SAMHSA resources available in Spanish or that are developed for the Hispanic/Latinx population.
They Hear You: This campaign, run by SAMHSA, is designed to prevent underage substance abuse and help parents have conversations with their kids about the dangers of substance use.
The Fix: This site offers breaking news, interviews, reports, and blogs on sober living and other recovery resources.
The Focus On You: This blog offers self-care, mental health, and inspirational articles, written by a Latina therapist.
Therapy for LatinX: This site offers a database of therapists who are Latinx or who have worked closely with Latinx communities.
S. Department of Health and Human Services' Office of Minority Health: This department works to improve the health of minority populations through policies and programs that eliminate health disparities.
Latinx & Hispanic Media: Podcasts, Videos, Books, Social
Resources for Latinx College Students
Ethel's Club: A digital community focused on providing tools that encourage healing and care among POC.
Sad Girls Club: This community organization offers online and in-person support to young women of color who are struggling with mental illness.
The Steve Fund: An organization dedicated to supporting the mental and emotional health of young people of color. Offers crisis response and financial assistance.
United We Dream: This is the largest immigrant youth-led community in the U.S. The organization focuses on improving Latinx equality and drawing attention to Latinx issues.
Young People of Color: This organization offers an online support community for young people of color.
Latinx & Hispanic LGBTQ+ Resources
Allgo: This organization works to build, educate, and mobilize communities through cultural arts, wellness, and social justice programming, with a focus on QPOC.
Gay-Straight Alliance Network: This group offers a variety of resources for the Latinx community.
GLAAD Organization: An organization that shares LGBT stories that impact Spanish-speaking communities.
Latino Equality Alliance (LEA): This organization's mission is to advocate for safety, equity, and wellness for Latinx LGBTQ+ individuals.
The Trevor Project: A national organization that offers crisis intervention and suicide prevention services to LGBTQ+ youth, with an emphasis on POC.
Latinx & Hispanic Domestic Violence Resources
Caminar Latino: This nonprofit works to help Latinx men and women make changes to prevent violence in their families.
Encuentro Latino: This online hub offers a space to share domestic violence prevention and recovery resources.
Esperanza United: This organization works to end gender-based violence among Latinx families.
Futures Without Violence: This organization provides programs, policies, and campaigns to end violence against women and children. Offers resources and events.
National Dating Abuse Helpline: 866-331-9474 or text "LOVEIS" to 22522. Get support and information about personal safety and dating. A live chat feature is also available on the site.
National Domestic Violence Hotline: Call or text "Start" to 800-799-SAFE (7233) for free, confidential support, 24/7.
Latinx & Hispanic Data, Reports and Articles