Reading Time: 8 minutes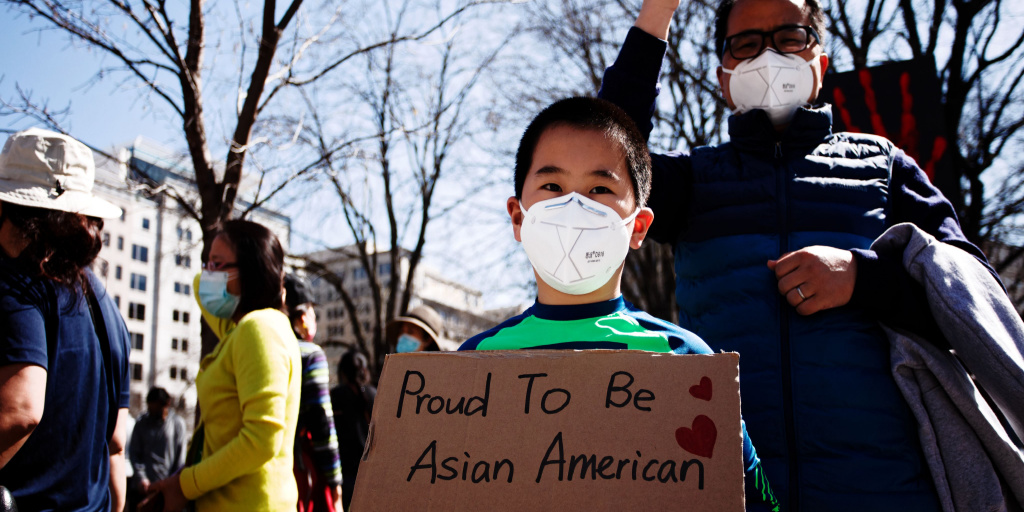 45 AAPI Addiction and Mental Health Resources
Statistically, Asian American Pacific Islanders (AAPI) have lower rates of substance abuse compared to the general U.S. population and other subgroups of the population. However, these numbers should not diminish the need for addiction and mental health resources in this community.
AAPI Addiction and Mental Health Statistics
According to the 2018 National Survey on Drug Use and Health:
8% of Asian Americans have a substance use disorder – compared to 7.4% among the total population.
6% of Asian Americans have an illicit drug disorder – compared to around 3.2% of the total population.
The rate of alcohol use disorder among Asian Americans is significantly less than the rate of all other Americans.
Rates of past-month and past-year drug use among Asian Americans are less than the rates among all other ethnic groups.
The U.S. Bureau of the Census estimates there were 19.3 million Asians living in the U.S. as of July 1, 2018. Based on the statistics above, that translates to nearly 1 million Asian Americans with a substance use disorder.
AAPI Overcoming Treatment Barriers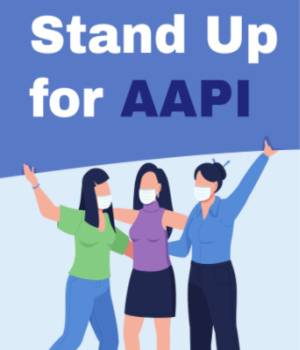 The Substance Abuse and Mental Health Services Administration (SAMHSA) reports that only 3.3% of Asian Americans who need substance abuse treatment get the treatment they need. Compared to the rest of the American population, Asian Americans are more than three times less likely to receive treatment.
Rates of mental health treatment are also low. AAPIs also have the lowest help-seeking rate of any racial/ethnic group. According to SAMHSA reports, only 23.3% of AAPI individuals with a mental illness received treatment in 2019.
It's important to note that this population faces unique cultural and practical barriers to addiction treatment. Not only do these hurdles make it harder for AAPI individuals to get the help they need, but it could mean the reported numbers are lower than the actual rates of substance abuse and mental illness in the population.
For example, in this culture, seeking treatment from a therapist can be seen as weak or as disrespectful to the family unit. Other common barriers that make it challenging for the AAPI population to seek help include:
Language barriers make it impossible for some Asian Americans to access services. (Nearly 1/3 of AAPIs are not fluent in English.)
Discussing mental health and substance abuse issues is viewed as taboo in many Asian cultures.
Asian-Americans are more likely to seek support from friends and family before turning to professionals for assistance with substance abuse issues.
Asian Americans tend to deny or neglect signs or symptoms of mental health issues.
There is a lack of awareness of the resources available.
In an effort to overcome this last hurdle in particular, following is an extensive list of the many addiction and mental health resources available. These resources provide culturally relevant support for Asian American Pacific Islanders.
AAPI Substance Abuse and Addiction Treatment Resources
AAPI Mental Health Resources
AAPI Organizations and Foundations
AAPI Treatment Directories
AAPI Podcast Resources
Feeling Asian: A society, culture, and comedy podcast that shares discussions about life as Asian Americans.
Happy Asian Male Podcast: A weekly program covering a variety of issues, including Asian American mental health and wellness.
Human Up: A weekly podcast offering insights into Asian American mental health from a man raised in America by an Asian family.
Misfortune Cookies: A homemade podcast providing an open space for Asian Americans to share mental health struggles, process life's misfortunes, and destigmatize conversations about mental health.
Stories of Stigma – South Asian Mental Health: A podcast focused on improving mental health and wellness of South Asians by allowing South Asians to learn about and address mental health concerns.
The Full Well Podcast: A weekly podcast offering open discussions about mental health and mental healthcare in Asian communities.
AAPI Social Media Influencers
AAPI Video Resources
AAPI Crisis Lines
REFERENCES
2018 NSDUH detailed tables. (n.d.). CBHSQ Data. Retrieved July 20, 2022, from https://www.samhsa.gov/data/report/2018-nsduh-detailed-tables

Asian American. (n.d.). The Office of Minority Health. Retrieved July 20, 2022, from https://www.minorityhealth.hhs.gov/omh/browse.aspx?lvl=3&lvlid=63

Spencer, M. S., Chen, J., Gee, G. C., Fabian, C. G., & Takeuchi, D. T. (2010). Discrimination and mental health–related service use in a national study of Asian Americans. American Journal of Public Health, 100(12). https://doi.org/10.2105/AJPH.2009.176321

U.S. Census Bureau quickfacts: United States. (n.d.). United States Census Bureau QuickFacts. Retrieved July 20, 2022, from https://www.census.gov/quickfacts/fact/table/US/RHI425220#RHI425218