Alcohol and Drug Use Statistics in Millcreek, UT
Statistics on drug and alcohol use in Millcreek break the town into two locations—Millcreek South and Millcreek East. Here are some statistics on substance abuse for both Millcreek and Salt Lake County.2,3

8,087
In Salt Lake County, 8,087 people sought out substance use disorder treatment in 2021.
35-44
Most people in Salt Lake County between the ages of 35 and 44 entered treatment for alcohol misuse followed closely by methamphetamines.
Getting to and Getting Around Millcreek, UT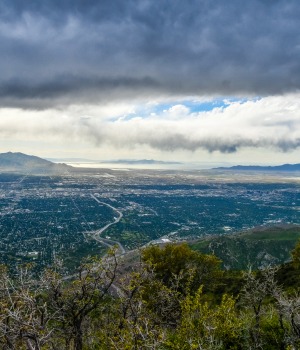 Millcreek is just 8 miles south of Salt Lake City, which makes it a convenient option if you are looking for detox at a drug or alcohol rehab outside of the metro area. Below is some helpful information about Millcreek and the surrounding area whether you are traveling to receive addiction treatment at a Millcreek inpatient or outpatient rehab or visiting a friend or family member.
Salt Lake City International Airport is located 12 miles away.
Millcreek is not a walkable city, and most errands will require a car.
The Utah Transit Authority does have bus routes that run through Millcreek.
If you're looking for another way to get around town without a car, Millcreek offers what it calls the Bird Scooters, which are available when weather permits.
Millcreek Canyon is just over 4 miles east of the city and offers trails for hiking, running, and biking in the summer and cross-country skilling and snowshoeing in the winter. The area also offers stunning views of the Wasatch Mountains.
Millcreek is the home of Nathaniel Baldwin, the inventor of headphones. His former factory is now a mixed-use arts space.
Resources
Utah Department of Health and Human Services. (n.d.). Substance Use and Mental Health Data Portal Home.
Utah Department of Health. (2021). Health Indicator Report of Drug Overdose and Poisoning Incidents.
Salt Lake County Health Department. (2022). Community Profiles.