Alcohol and Drug Use Statistics in Pearland, TX
There are over 27,000 adolescents and adults receiving addiction treatment at over 500 rehab facilities throughout the state of Texas.3
Brazoria county, where Pearland is located, has residents with substance abuse issues as well. Some facts about substance use in Brazoria county include:4,5,6
19% of residents in Brazoria County reported excessive drinking in 2021.
34% of traffic deaths in Brazoria County in 2021 were alcohol-related.
60% of drug deaths in Brazoria County were due to opioids.
Paying for Alcohol and Drug Rehab in Pearland, TX
The cost of rehab can seem like a barrier to paying for drug or alcohol rehab in Pearland, TX. However, there are quality rehab and care options even if you are uninsured or have a low income. Rehabs may offer options such as sliding scale fees, payment plans, or scholarships.

State-funded rehab centers: Rehabs that get funding from state or federal governments use that money to provide free or low-cost care. Programs with government funding include methadone and suboxone clinics that treat opioid addiction.
Methadone clinics:: Private funders or agencies like SAMHSA award grants to some treatment facilities. The grants allow programs to offer addiction treatment to people who otherwise might not be able to afford it. The programs may include inpatient and outpatient care.
Rehab scholarships Some treatment programs or third-party organizations like 10,000 Beds provide scholarships to pay for rehab. These scholarships may pay for some or all of the cost of treatment.
Private Health Insurance
Private insurance plans, including insurance you get through your employer, will cover some or all of the cost of alcohol or drug rehab in Texas. Most private insurance companies work with specific rehab programs in the area, which reduces the amount you will need to pay. You can ask your insurance company which facilities are part of its network. Military insurance will also cover the cost of addiction treatment.
Medicare Covers Drug Rehab
Medicare is government-sponsored insurance for people over 65 and people with certain health conditions or disabilities. You will have to pay a co-pay for your care, but the retainer of the costs is covered by Medicare. Medicare covers inpatient and outpatient substance abuse treatment including:5
Opioid addiction treatment, including medication-assisted therapy
In-patient treatment
Alcohol misuse screenings
Outpatient rehab, including partial hospitalization
Telehealth
Group and individual therapy
Medicaid Covers Addiction Treatment Services
If you meet income eligibility, are pregnant, or have certain disabilities, you may be eligible for Medicaid. Medicaid in Texas is a managed care system that allows you to choose a plan administered by a private health insurance company.7 You all do not have to pay premiums for your coverage. Medicaid will cover drug or alcohol rehab in Texas, including:8
Detox
Residential treatment
Outpatient treatment
Medication-assisted treatment
Co-occurring mental health treatment
Specialized services for pregnant women and women with dependent children
Several facilities in the Pearland area and in nearby Houston accept Medicaid, such as:
Positive Recovery
Texas American Medical Consultants
Adapt Programs
There are also free rehab services offered at:
Texas House
Open Door Mission
Star of Hope Mission
How Easy is it to Travel to and Within Pearland, TX?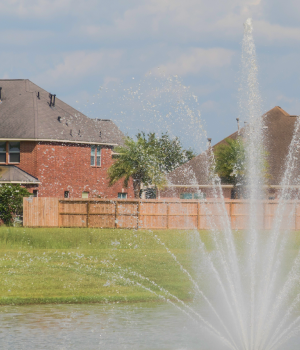 Families will be able to easily visit loved ones who attend rehab in Pearland. Pearland is just south of Houston, a major city. It's accessible from Interstate 45 and the William B. Hobby Airport. The larger George Bush International Airport is about 45 minutes away.
There are many hotels located around Pearland, as well as RV parks for camping. Restaurants are plentiful and range from national chains to small local eateries. There is no public transit system in Pearland, so visitors will need to have access to a car or ride-share service.
The area around Pearland is mainly residential, with abundant shopping and services. There are local recreation amenities such as Centennial Park and the Pearland Recreation Center and Natatorium, as well as movie theaters and fitness centers. The major cultural and sports attractions in the area are north of Pearland in Houston. The Harris County public transit authority runs commuter buses between Pearland and Houston.
Resources