Texas Drug and Alcohol Statistics
Here are some alcohol and drug use statistics for Texas individuals aged 12 and older:1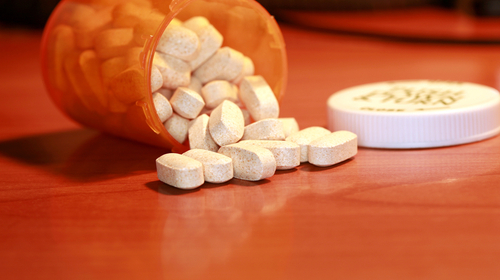 In the past 12 months, nearly 3.5% of Texas residents report taking pain medications without a prescription.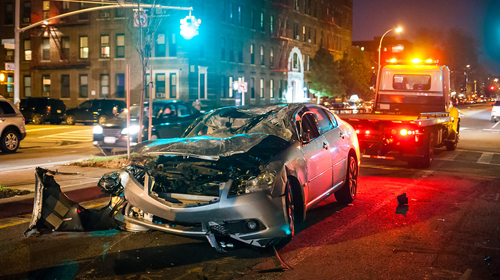 The state of Texas reports approximately 3,100 drug-related fatalities each year.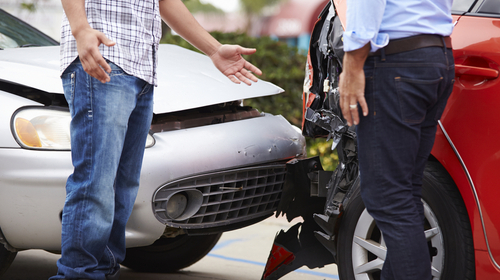 24% of adults in Texas report binge drinking at least once per month.
Between 2016 and 2017, Texas emergency rooms reported 296,500 patients seeking drug-related care.2,3
Expert Insights

Fentanyl-related deaths in Harris County Jail have sparked a demand for outside investigation as community members question how the drugs are circulating. Attorney Randall Kallinen, a local lawyer fighting to remedy the "mess" within Harris County jails, said inmates and staff members should have access to Naloxone, a nasal spray that rapidly reverses an opioid overdose, in order to prevent further deaths. While in custody, is it the duty of the staff to protect inmates from illegal drugs? How do we know they are not involved in the problem? These questions are worth legal consideration and county agreement.

~ Lesley Wirth
Top 4 Drug Rehabs in Pasadena, Texas
Below are the top four addiction treatment centers in Pasadena based on the following criteria:
Offering evidence-based treatment
Accreditation
Certifications
Client testimonials / reviews
Bay Area Recovery Center
Located just outside of Houston in Pasadena, Texas, Bay Area Recovery Center provides alcohol and drug detoxification in an outpatient setting. Their intensive outpatient program helps examine the mental blocks that inhibit recovery, while providing therapeutic interventions that create new, positive outcomes. Online outpatient options are available for those who cannot attend treatment in person.

Bay Area Recovery Center specializes in:

Medical Assisted Detox
Intensive Outpatient
Outpatient
Online Outpatient
Intervention Services
Alumni Meetings

Location and contact information:
6427 Fairmont Parkway
Pasadena, TX 77505
(281) 617-7854
Pasadena Substance Abuse Clinic
Located in Pasadena, TX, the Pasadena Substance Abuse Clinic is a rehab center providing substance abuse treatment via medication-assisted treatment (MAT) in an outpatient setting. They utilize methadone as part of their MAT program. Adults, seniors or older adults, and pregnant or postpartum women are supported in this treatment center. Self payment is accepted.

Pasadena Substance Abuse Clinic specializes in:

Methadone maintenance programs
Seniors and older adults track
Pregnant and postpartum track for women
Outpatient Treatment

Location and contact information:
1645 Pasadena Boulevard
Pasadena, TX 77502
713-473-1405
Positive Recovery Centers
Located in Pasadena, Texas, Positive Recovery Centers is an evidence-based alcohol and drug addiction treatment center that focuses on autonomy and positive regard rather than self-perceived weaknesses. Clinical treatment approaches are combined with holistic, alternative treatments such as mindfulness to support the mind, body, and spirit.

Positive Recovery Centers specializes in:

Medical Detox
Residential
Partial Hospitalization
Intensive Outpatient
Outpatient
Long-term Treatment
Aftercare
Teletherapy
12 Steps
Cognitive Behavioral Therapy

Location and contact information:
722 Fairmont Parkway
Pasadena, TX 77504
(832) 674-0483
Into Action Recovery Centers
Located in Houston, Texas, just twenty miles from Pasadena, Into Action Recovery Centers provides customized alcohol and drug addiction treatment for seeking a life of recovery. Their 48- bed residential facility offers programs that range from 30 – 90 days in length. The 12 Steps and spiritual development are incorporated into their care plans.

Into Action Recovery Centers specialize in:

Medically Supervised Detox
Residential
Partial Hospitalization
Intensive Outpatient
Extended Care

Treatment programs are supported by:

The Commission on Accreditation of Rehabilitation Facilities

Location and contact information:
17250 El Camino Real
Houston, TX 77058
(832) 224-4783
Cost of Drug Rehab in Pasadena
The cost of rehab can be a significant factor in deciding what type of program to attend. As you learn about treatment programs, you will see that costs vary. The final price tag will depend on details such as:

Treatment setting (inpatient or outpatient)

Amenities (luxury or standard facility)

Typically, inpatient programs begin with detoxification and include the cost of related medical care. You will also be responsible for the cost of counseling, housing, and meals. Being in an inpatient program means you will not be able to attend work, so you will face a loss of income during treatment.
Outpatient programs are often less expensive than inpatient care. Your expenses are limited to the cost of the therapy sessions you attend. You will live on your own and won't need to pay for room and board in a facility. However, you will be responsible for your own housing, food, and medical care costs. Depending on your treatment schedule, you may be able to work and continue earning money.
Low-Cost and Free Drug Rehab Centers in Pasadena
The cost of care should not be a barrier to getting care for an alcohol or substance use disorder. Many facilities offer flexible payment options to help you get the help you need. Rehabs may offer assistance such as:
Sliding scale fees where the cost of care is adjusted based on your financial situation
Payment plans where the facility accepts payment in installments instead of paying everything all at once
Scholarships that will help you pay for some or all of the fees
Certain facilities accept patients regardless of their ability to pay, depending on space in the program
Health Insurance
If you have health insurance, it will cover some or all of the costs of rehab. All insurance plans are legally required to include coverage for substance abuse disorder treatment under the terms of the Affordable Care Act and the Mental Health Parity and Addiction Act. The coverage mandates are applicable to all types of insurance: private insurance, employer-sponsored insurance, Medicaid, Medicare, and military insurance plans.
Your insurer may place some limits on how much it will pay and which facilities you can use, depending on your insurance plan. Not all facilities accept all types of insurance. If you have Medicare or Medicaid, you should call ahead and ask if the facility accepts those plans. Most private insurance companies work with a network of preferred providers. If you go to an in-network facility, your plan may cover more of your costs. If you choose an out-of-network facility, you may be responsible for more of the expenses. Call your insurance company to find out exactly what types of care are covered and what your out-of-pocket costs will be.
Addiction Treatment Settings
Treatment programs can be broken down into several different types, ranging from specialized care to less intensive outpatient programs. Here are the different types you'll find among accredited Pasadena drug rehabs:
Inpatient programs: Inpatient or residential programs are among the most popular as they require you to live at the facility while receiving care. These programs last anywhere from 14 to 90 days and usually include a medical detox, which can help you manage painful withdrawal symptoms.
Outpatient programs: Outpatient programs are typically for those who have familial, educational, or career obligations and cannot attend an inpatient program. There are different levels, such as partial hospitalization programs (PHPs), intensive outpatient programs (IOPs), and standard outpatient programs, and each requires a certain amount of treatment and therapy each week, allowing you to return home afterward. They're also often used for transitional care after residential treatment.
Specialized Drug Rehabs in Pasadena
When you select a rehab, you should consider whether it is the best choice to help you recover. You may want to prioritize ones that specialize in care for certain aspects of your recovery.
Special Population Programs
There are programs that offer programs for people with similar backgrounds, such as veterans, members of the LGBTQ+ community, foreign language speakers, or people with disabilities. Some also offer programs specifically for participants in similar age groups, along with men's-only and women's-only programs. These can help you feel safe and avoid prejudice or judgment while undergoing addiction treatment.
Faith-Based
For people with strong religious convictions or those who want to make their faith part of their recovery process, faith-based programs can be a good choice. They use evidence-based addiction treatment methods alongside spiritual activities. There may be opportunities for worship, prayer, and spiritual guidance. Faith-based programs can accommodate religious rules about diet or behavior.
Holistic
If you want to use complementary or alternative treatment in addition to evidence-based methods, look for a holistic rehab. Holistic facilities offer support for your emotional, spiritual, and physical health as well as focusing on your recovery goals. Holistic programs may offer opportunities for treatments such as acupuncture, hypnotherapy, meditation, or aromatherapy.
Dual Diagnosis
Co-occurring mental health conditions such as clinical anxiety, depression, or PTSD can complicate the process of recovering from addiction. If you need treatment for additional mental health conditions, you should make sure to choose a rehab that should address those issues. In particular, if you require medication to manage mental health symptoms, you should make sure the one you choose can prescribe medications or work with your current healthcare providers.
Luxury
Luxury facilities place emphasis on comfort during care. They may resemble a hotel or resort and offer amenities like private rooms and gourmet food. The facility may provide extra privacy and security to patients. Some will include special amenities like spa treatments, exercise classes, and extensive outdoor grounds.
Executive
If you need flexible scheduling to accommodate work responsibilities, you might consider an executive rehab. These programs allow you to continue working while attending inpatient care. Executive programs will usually let participants have access to computers and phones during treatment. In some cases, business travel may be permitted.
How to Choose the Right Pasadena Drug Rehab
When you start researching rehabs, you should look at all the details about the different programs. You should choose a program where you will feel comfortable and supported in your recovery. You should ensure that the facility's treatment practices are safe and effective and that the center has qualified staff.
Accreditation: Make sure that any program you choose is licensed and accredited by state and local authorities. Ask if the program is accredited by professional oversight bodies such as the Commission on Accreditation of Rehabilitation Facilities or the Joint Commission. These accreditations and oversight by state and local authorities ensure that the program is safe and that it follows best practices. Any unlicensed facilities or programs that use unproven, experimental or debunked treatments may be unsafe or ineffective.
Cost: Cost can be a significant factor in choosing rehabs and detox centers in Pasadena. Inpatient care will be more expensive than outpatient programs, but inpatient may be more helpful, especially if you need a detox. Location and travel costs can add to the price, so choosing a program close to where you live may be more cost-effective.
Treatment Methods: Most programs use evidence-based therapy methods such as cognitive-behavioral therapy, motivational enhancement therapy, and contingency management. Programs should also create an individual plan for each patient based on personal needs and history. If you have a co-occurring physical or mental health condition, find out if the facility can provide the care you need for your mental health. If you have additional health needs or if you have a disability, you should choose a facility that can address all aspects of your care.
Technology and Communication: Inpatient often limits or prohibits the use of electronics, the internet, and social media. You may not be allowed to bring your phone or computer with you, or you may only be able to use them at certain times. There may also be limits on visits from friends and family. If you need to be able to communicate with friends and family, look for programs that have more relaxed communication rules.
Amenities and Features: Luxury facilities will provide a higher level of comfort than typical rehabs. You can find some with high-end amenities like fitness equipment, special food, private rooms, or access to outdoor spaces. The cost for these programs will be higher, reflecting the special amenities available.
Telehealth: Some programs can offer treatment via telehealth services. If you have mobility issues or health concerns that make in-person care challenging, a telehealth option may make care more accessible for you.
Should You Travel for Drug and Alcohol Rehab in Pasadena?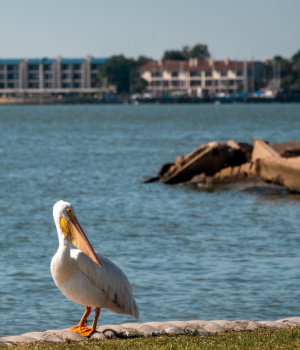 If you live in the area around Pasadena, TX, you may want to stay close to home for care. Residents of another area may want to come to Pasadena for a variety of reasons. Some of the reasons people choose to relocate for rehabilitation include:
You want to attend a specific facility that is located in Pasadena
You want to stay close to friends or family who live in the area
Your insurance covers rehab in the area
You like the region and think being there will be helpful for your recovery
Choosing where to get treatment for addiction is a personal decision. Many places have suitable rehabs for all kinds of people, including Pasadena, TX.
Pasadena, TX, is located southeast of Houston, TX. It's accessible from Interstate 45 and the Houston Airport. The Bayport Northwest neighborhood in the eastern part of the city borders the Armand Bayou Nature Center, a large outdoor area with trails and recreational activities. The College Park neighborhood houses San Jacinto College's Central Campus. The city is a short drive to Sylvan Beach Park on Trinity Bay.
The Pasadena Strawberry Festival is an annual fair held each May. In the fall, the city hosts the Pasadena Livestock Show and Rodeo. Both could be interesting draws for those considering moving.
Alcohol and Drug Laws in Texas
Good Samaritan Law: Like many states, Texas has a Good Samaritan law to encourage individuals to call for help during an overdose. The law ensures that people who possess certain controlled substances will not be arrested after calling for help, provided they have not claimed Good Samaritan protection in the 18 prior months. As long as there are no existing felony convictions and the person has not used this law's protection within the last 18 months, this law applies.
Alternate Sentencing: TX Senate Bill 1849, also known as the Sandra Bland Act, mandates that jails in Texas identify inmates with suspected mental health and/or substance use concerns. Once identified, jails must then refer the inmates to appropriate treatment facilities and release them to the facility for treatment. 4
Texas Employees Protections: Employees in Texas may be eligible to use federal Family Leave and Medical Act (FLMA) protections when taking time off work to go to rehab. FMLA guarantees that employers must hold a job for employees while they are getting medical care and cannot fire an employee while they are on leave.