Alcohol and Drug Use Statistics in Sugar Land
The National Survey on Drug Use and Health collected data between 2010 and 2015 to produce statistics for Texas's Houston, Sugar Land, and Baytown areas. Here are some of the findings:1,2
11% of people aged 12 or older used any illicit drug in the past year.
25% of people aged 12 or older participated in binge alcohol use at least once during the past month
9% of people aged 12 or older were classified as having a substance use disorder in the past year
A substance use disorder (SUD) or alcohol use disorder (AUD) is not always the outcome of regular alcohol and drug use; however, regular use does increase your risk of developing one of the conditions.
Financing Alcohol and Drug Rehab in Sugar Land
A Sugar Land alcohol rehab center's costs will vary greatly from one place to another. If you stay at the facility overnight for an inpatient or residential program, the cost of treatment will probably be higher. Also, luxury rehabs offering resort-like amenities will have a higher price tag. On the other end, free and discounted services are also available, ensuring that you can find care regardless of your financial situation.
Free Rehab
If you are searching for "Sugar Land alcohol rehabs near me," you will find that some of the results are free treatment facilities. Free treatment may be provided through one of the following:
State-funded treatment centers which receive money from the local or federal government
Free methadone clinics offering medication-assisted-treatment for opioid addiction and withdrawal symptoms
Grants and scholarships funded by government funds or private donors that pay for your stay at a private rehab center
Some free drug rehab centers near Sugar Land and the greater Houston area include:
IntraCare Medical Center Hospital
Open Door Mission
Bonita Street House of Hope
If you are unsure whether a rehab center is free, speak with someone on their staff and ask about sliding scale fees and available financial aid.
Private Insurance
If finding a free treatment center is difficult, or you do not qualify for free treatment, consider using private insurance to help you cover the costs. Most Sugar Land drug rehabs will accept payment from insurance companies such as BCBS, Cigna, and many others.
Each insurance policy is different in what they cover and how they share costs with members in their plan. If you are unsure how to obtain this information, look for a customer service phone number on the back of your insurance card.
Medicare and Medicaid
There are two government-funded insurance programs, called Medicare and Medicaid, that also pay for drug and alcohol rehab.
Medicare is available for American citizens over the age of 65 and those with qualifying disabilities. You can expect Medicare to cover the following:3
Inpatient services, including residential programs
Outpatient care
Treatment for opioid addiction
Medication-assisted treatments
Therapeutic services, including group and family therapy
Substance abuse screenings
Medicaid programs vary from state to state, so coverage in Sugar Land is specific to the Texas Medicaid coverage. You may qualify for Medicaid if you have a low income, you are a pregnant woman or child, or if you have certain disabilities. It covers most mental health services the same as Medicare does. In Sugar Land, some of the covered services include:4
Detox and withdrawal management services
Intensive and supportive residential treatment
Outpatient programs
Medication-assisted treatment for withdrawal or opioid addiction
Treatment for Co-occurring psychiatric and substance use disorders
Specialized services for pregnant women and women with dependent children
How Easy is it to Travel to and Within Sugar Land?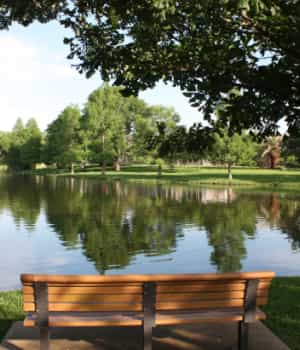 Traveling to and within Sugar Land, Texas, is relatively easy and convenient. If you are considering traveling to this area for treatment, the nearest airport to Sugar Land is Houston Hobby Apt (HOU) Airport, which is 21.8 miles away. Other nearby airports include Houston (IAH) (31 miles) and College Station (CLL) (80.8 miles).
There is a public transit system throughout Fort Bend County (FBC), where Sugar Land is located. They offer a Commuter Park and Ride and a Demand Response service to Greenway Plaza, the Galleria Area, the Texas Medical Center, and other destinations in Harris County and within Fort Bend County. If you plan to drive your own vehicle, the city is accessible by several major highways, including US 59 South, Highway 6, and Highway 90.
If you have loved ones come to visit you in Sugar Land during treatment, there are plenty of accommodations in town as well as attractions to visit. From shopping and dining to art attractions and recreational activities, there are many areas to relax and enjoy during your stay.
Whether you travel to Sugar Land or choose another location for rehab, seeking treatment is the best chance at recovery. If you or someone you love needs drug or alcohol rehab, please call 800-405-1685 (
Who Answers?) today to speak to a specialist about treatment options.