Expert Insights

Last year, Buffalo broke its own record of fatal overdose numbers. A staggering 283 overdose deaths were accounted for, making it clear that the city is desperate for more treatment centers and local recovery assets. But something that many cities run into is Not In My Back Yard or NIMBY. People don't mind the idea of drug rehabs coming to the city, but when those facilities are located close to their own homes, they often protest and start petitions to prevent local clinics from operating. That's exactly what new outpatient treatment clinics are running into in Buffalo, which means we have do do a better job of educating the public and making them understand their neighborhoods will remain safe.

~ Natalie Baker
Top 4 Drug Rehabs in Buffalo
Every alcohol and drug rehab in Buffalo offers its own set of unique amenities, programs, and therapies. Evidence-based treatment is available at multiple inpatient centers in Buffalo. These facilities often provide a range of therapies, faith-based treatments, and outpatient options for recovery.
Below are the top four addiction treatment centers in Buffalo based on the following criteria:
Offering evidence-based treatment
Accreditation
Certifications
Client testimonials reviews
ECMC Downtown Clinic
ECMC provides mental health services and addiction treatment services in Buffalo, New York. Assessments, medication assisted treatment, traditional therapy, care planning, and treatment planning are provided.

Treatment programs include:

Detox
Inpatient
Outpatient
Aftercare

Treatment programs are supported by:

LegitScript Certified
The Joint Commission

Location and contact information:
1285 Main Street
Buffalo, NY 14209
(716) 883-4517
Horizon Village Terrace House
Horizon Health Services is a nonprofit that provides residential and medically supervised substance use withdrawal services to individuals seeking recovery from drug and alcohol in the Buffalo, New York area. They provide 24/7 care, counseling, nursing, and medical treatment. Discharge planning to Terrace House stabilization services, or linkages to other continuing care services after discharge are also available.

Treatment programs include:

Location and contact information:
291 Elm Street
Buffalo, NY 14203
(716) 854-2444
Cazenovia Recovery Systems
Cazenovia Recovery System's Casa De Vita is a reintegration program for women located on Buffalo's West Side. They offer a supportive environment while women pursue work, volunteer opportunities, or educational goals after receiving treatment for substance abuse and any co-occurring disorders. Independent and group counseling sessions are offered as a part of treatment.

Treatment programs include:

Transitional Housing
Mental Health Services
Medical Care
Educational and Vocational Services

Treatment programs are supported by:

Erie County Department of Mental Health

Location and contact information:
200 Albany Street
Buffalo, NY 14213
(716) 882-2108
Buffalo Adult and Teen Challenge
Buffalo Adult and Teen Challenge works with men ages 17 and up that struggle with life-controlling issues through their residential program located in Buffalo, New York. Alcohol and drug addiction treatment is offered through licensed counselors who provide individual and group therapy. Daily devotions, basic biblical studies, and church services are encouraged.

Treatment programs include:

Long-term Residential
Faith-based Treatment

Treatment programs are supported by:

Location and contact information:
124 Locust St
Buffalo, NY 14204
(716) 855-0602
How Does Buffalo Compare in Alcohol and Drug Use?
Substances like fentanyl, methamphetamine, and alcohol have caused an increasing amount of damage across the state of New York and the city of Buffalo. If you or someone you love is struggling with substance use disorder and addiction, getting professional treatment could be the difference between life and death. No matter your needs and preferences, you can find a program that's right for you at one of the more than 40 accredited alcohol and drug rehab centers in Buffalo.1
Among the different substances misused in Buffalo, opiates, prescribed and street-purchased, top the charts for damage caused in hospital admissions and overdoses.1 Here are some key notes about substance abuse in Erie County, the seat of Buffalo, NY:2,3,4,5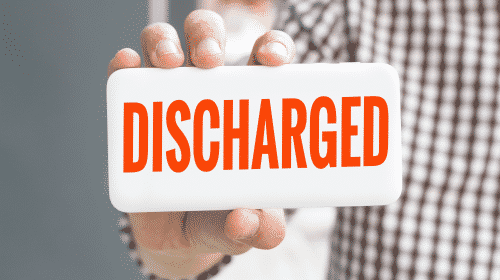 In 2019, Erie County ranked among the highest number of hospital discharges due to opioid use.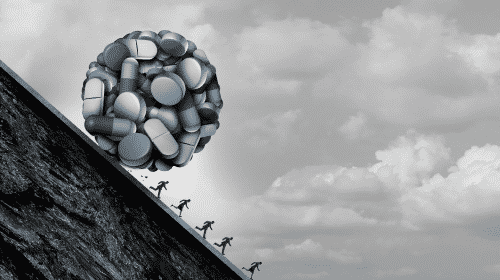 The rate of opioid overdoses (other than heroin), is higher in Erie county than rates across the state in 2020.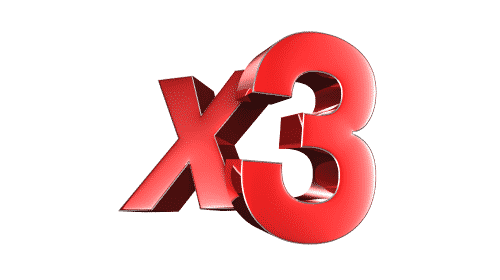 Between 2015 to 2017, the rate of overdose deaths caused by fentanyl tripled in counties outside of NYC.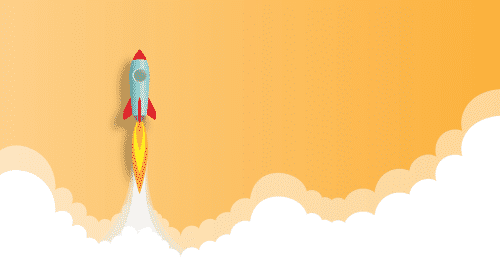 Cocaine overdose rates across the state skyrocketed from 2015 to 2019, totaling 1,320.
If you're one of the countless people around the county impacted by substance abuse, look for Buffalo drug rehabs to help you find your way to recovery.
How Expensive is Drug Rehab in Buffalo?
The factors that contribute to your care costs vary depending on the type and severity of your addiction, as well as your location, what type of insurance you have, and what type of treatment you're looking for.
Are There Low-Cost and Free Drug Rehab Centers in Buffalo?
State-funded facilities receive money from governmental bodies, both local and federal. These organizations may offer sliding-fee-scale payment options or scholarships to those in need. If you want to explore free drug rehabs and detox centers in Buffalo, call the Erie county social services office, or give us a call at 800-405-1685 (
Who Answers?) anytime for help.
Does Insurance Cover Rehab Center Costs?
Yes, provisions in the Affordable Care Act (ACA) and Mental Health Parity and Addiction Equity Act legally obligate alcohol and drug rehabs in Buffalo to cover the cost of medically needed addiction services.
Medicaid
Medicaid is a government-funded health insurance coverage program for low-income residents. You can qualify by having an income below federal poverty standards or being pregnant or with children, and having an income at less than 133% of poverty standards.6 According to the Substance Abuse and Mental Health Administration (SAMHSA), 50 groups and facilities in and 25 miles around Buffalo accept Medicaid for services.7
Medicare
Medicare is another government-funded health insurance designed for people past the age of retirement or who are disabled. Medicare covers hospitalization, medications, therapy, and medical transportation. While Medicare drug and alcohol rehabs in Buffalo might not always have room, there are 23 groups in the area that provide treatment, so your chances of finding availability are high.7
Private Insurance
Private insurance groups such as Cigna, Blue Cross Blue Shield, and United Health Group cover addiction recovery services such as therapy and medication-assisted treatment (MAT). Reach out to your provider by calling the number on the back of your card to see what services are covered under your specific plan.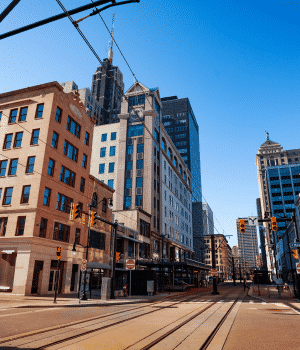 Choosing the Right Level of Care
There is a wide range of options for those in need, with varying levels of intensity and time requirements:
Medical Detox
If you have a severe addiction in need of medical assistance to treatment, then a detox program should precede any inpatient or outpatient program.
Some inpatient programs have a detox program that you can utilize before moving into the inpatient side of the center, or detox centers and inpatient facilities can arrange transportation for you after you've completed your detox.
Inpatient
Inpatient can last a month to a year, depending on the program. Typically, inpatient care starts with an assessment, and you arrive at the center with only the clothing and valuables approved by the center (generally, cell phones are not allowed).
Partial Hospitalization Programs (PHPs)
Partial hospitalization programs (PHPs) are the most rigorous, often asking clients to visit the clinic for treatment five days a week, if not every day. These programs are best suited for someone in need of medical supervision and MAT who aren't able to commit to inpatient rehab.
Intensive Outpatient Programs (IOPs)
If you need more help than what's found in a standard outpatient program, intensive outpatient programs (IOPs) provide a step up in care with more frequent meetings and  sessions. IOPs typically require three to five days of participation.
Standard Outpatient
The least intensive level of outpatient care, standard outpatient care, has one or two sessions per week, each lasting one or more hours.8 This type of care is usually accompanied by case management and participation in community support groups.
Aftercare
Once you've completed your outpatient or inpatient program, aftercare begins. Your aftercare plan will consist of ongoing support, including methods such as 12-step meetings, transitional housing, or therapy. It is an important component of relapse prevention.
Finding Specialized Drug Rehabs in Buffalo
If you belong to a faith group that could help your recovery efforts, or if you have certain requirements that you believe will enable your success, then choose a program dedicated to your specific needs.
Holistic
Holistic simply means to take into account all aspects of a subject, which in recovery would mean the physical, mental, and spiritual aspects of addiction and healing. Holistic addiction treatment centers cater to people who enjoy natural therapies and a body-mind-spirit approach to wellness. These facilities tend to have daily yoga practices, mindfulness meditation groups, and vegan diet plans.
Christian and Faith-Based
Spending time in a community focused on recovery that shares your spiritual beliefs can be a boon for your motivation to stick to it. These types of programs can include pastoral counseling, prayer and meditation, and the integration of practices from your faith into treatment sessions. Faith-based and Christian or Jewish drug and alcohol rehabs in Buffalo are often dedicated to serving the impoverished and may have scholarships or sliding-fee-scale programs for low-income clients.
Luxury
When you want to take a relaxing vacation that includes drug and alcohol recovery programming, look into luxury rehabs. These centers tend to provide high-end amenities like spas, fitness centers, deluxe suites, and on-call masseuses for relief from withdrawal symptoms. These centers tend to cost more than others and may be less likely to accept Medicaid or Medicare.
Executive
If you're in a professional position such as a teacher, lawyer, doctor, or in law enforcement, then you'll want to seek out an executive program that values your confidentiality to protect your career. Executive rehabs also tend to offer roomy suites and on-site fitness and business centers.
Dual Diagnosis
Dual-diagnosis rehabilitation is for people who suffer from mental health conditions and substance use disorder co-occurring, with substance abuse exacerbating the symptoms of mental illness and vice versa. Mental health and substance abuse disorders go hand in hand, and standard Buffalo drug rehabs generally don't have the specialized psychiatric team needed to address each disorder's complicated symptoms.
Medication-Assisted Treatment
Medication-assisted treatment is an FDA-approved addiction therapy that uses medications to inhibit opiate and alcohol withdrawal symptoms and cravings by binding to certain receptors, including opioid and dopamine receptors. You can seek help from a MAT program by first submitting to an intake assessment, where you'll be screened for your addiction issues, as well as any physical and mental factors that could complicate things.
Methadone: Methadone is an opioid agonist that reduces cravings and withdrawal symptoms.9 This medication is FDA-approved for opiate addiction treatment and pain management and is available in many forms. This medication is available only through a certified MAT provider, who either gives you the medication directly during care at a methadone clinic or through a prescription after you've stabilized in your program.
Suboxone: Suboxone, also known as buprenorphine, is an opioid partial agonist that produces similar but extremely weak effects to heroin and opioids, helping to dramatically reduce withdrawal symptoms and cravings. This medication must be started no sooner than 12 hours after your last time using opiates or heroin while you're in the early stages of withdrawal.
Naltrexone: FDA-approved to treat alcohol use disorder (AUD) and opioid use disorder (OUD), naltrexone works by binding to and blocking opiate receptors.12 This stops any euphoric or sedative effect from occurring when drinking or taking opiates and reduces opiate cravings. This medication is not addictive.
Antabuse (Disulfiram): Disulfiram, brand name Antabuse, interrupts the body's process of breaking down consumed alcohol, causing a cascade of uncomfortable symptoms if you drink alcohol while taking it.13 This helps dissuade a person from drinking, making it a valuable relapse prevention tool.
Acamprosate: Acamprosate, brand name Campral, is an alcohol-cessation medication that helps quell the cravings to drink.14 It doesn't help with withdrawal symptoms and should be taken after detoxing. This medication might cause issues for people with kidney problems.
Should You Travel for Drug and Alcohol Rehab in Buffalo?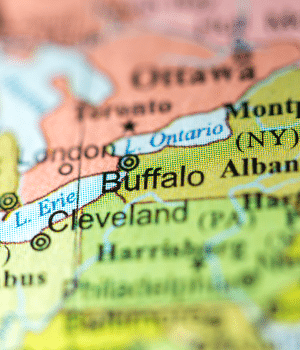 Aside from a general love of the area and its natural beauty, it might behoove you to seek addiction treatment in New York if you have family in the area to support you or want to explore the economic and educational opportunities in the area.
It might also make sense for you if your insurance would cover your cost of care in the city or if you know of a particularly helpful drug rehab in Buffalo that you want to attend. Elmwood is a neighborhood in Buffalo that's home to gorgeous houses and a multitude of quaint local shops and dining establishments.
Or check out the Five Points neighborhood if you want all of the above plus wonderful artist spaces. If you want a smaller town feel, try Springville, south of downtown, and a bit more rural. This neighborhood has flea markets, farms, dining, and awesome art installations such as the Griffis Sculpture Park.
Drug and Alcohol Laws in Buffalo, New York
Various bills and laws have been created to help battle the problems that substance use causes the community of Buffalo:
Opioid Courts: The first in the nation, Buffalo created their Opioid Court program in 2017 to help save lives. This program offers day-of-arrest intervention that can help put people into opioid addiction treatment instead of jail. This is a pre-plea, voluntary program that involves daily judicial supervision, medical detox, and wrap-around services, which could be transferred into a stay in rehab, or to engage in recovery support services while pursuing deposition.15
Alternatives to Incarceration Programs: Alternatives to Incarceration (ATI) is an overarching series of pretrial services and policies, and programs to give people a chance to seek therapy instead of facing sentencing. There are 165 such programs across the state and in Buffalo.16
Good Samaritan Overdose Law: If you're in the presence of or experiencing an overdose, you can reach out to emergency services without fear of jail time if you have drugs or paraphernalia.# This law has limits, but it's designed to encourage people to save a life by calling 911, even if they are using or sharing illegal drugs.17