Alcohol and Drug Use Statistics in Rio Rancho, New Mexico
Rio Rancho, a city in Sandoval County, has a distinct issue with drug and alcohol:3,4,5,6
3,510
3,510 rehab admissions in New Mexico in 2019 were for opiates, an increase of 253% since 2009.
192.8
With 192.8 people per every 100,000 dying of a drug or alcohol-related overdose in 2020, Sandoval County has the 9th lowest overdose rate in the state.
35%
Men are more at risk of dying of an overdose than women in the county, with women making up 35% of alcohol and drug-related overdoses in the county in 2020.
Paying for Alcohol and Drug Rehab in Rio Rancho, New Mexico
There are several ways to pay for drug rehab in New Mexico. You can look for extra money by asking friends and family or set up a crowdfunding page to see if you can raise money for treatment. You can also ask a rehab you're interested in if they offer a sliding-fee scale that lowers the cost of treatment based on your income or a rehab scholarship that can pay for all or some of the cost of care. They may also be able to offer a payment plan where you can make monthly payments toward your fees.
There are also multiple charities in the city that might be able to help, such as:
Presbyterian Medical Services
Los Pinos Family Health
La Buena Vida, Inc.
LifeROOTS Rio Rancho
St Vincent de Paul Society Catholic Charities of Central New Mexico Rio Rancho Chapter
Private Insurance for Rehab in New Mexico
Private health insurance can be purchased through your employer or the healthcare marketplace during open enrollment periods or special life events (certain birthdays, the birth or adoption of a child). Everyone's coverage and fees will be somewhat different, but you can expect to be able to use your insurance to pay for addiction treatment, such as inpatient and outpatient services, telehealth, and medication-assisted treatment (MAT).
Under federal laws, insurance companies may not discriminate against people with substance use disorder (SUD) and must pay for addiction treatment if they provide payment for similar services. Your coverage will vary depending on your provider, however. Private insurance tends to have out-of-pocket costs, including, but not limited to, co-pays, deductibles, annual premiums, and medication costs. Make sure to call your insurance provider to verify exactly what benefits you're entitled to and their associated costs.
Paying for Alcohol and Drug Rehab with Medicare and Medicaid
Medicaid is a program that pays for the cost of care for people who don't have the finances to afford it. To qualify, your income and family composition are taken into account, as well as your assets and housing costs. Various Rio Rancho drug rehab centers take Medicaid, such as Guidance Foundation Inc. They accept most major private insurance companies, including commercial insurance and Medicaid Centennial and Senior Plans.
Medicare is a federally-funded program for people age 65 and older and those with disabilities. It covers the cost of licensed addiction care at certified rehab centers, much like private insurance and Medicaid. It comes in several parts, A, B, C, and D, each paying for different services such as medications and inpatient care. While it's a state-subsidized health insurance plan, there are associated co-pays, deductibles, medication costs, and other fees. Call the number on the back of your card to speak to a representative who can explain plan details and your costs and give you referrals to nearby in-network rehab centers.
Is it Easy to Travel to and Within Rio Rancho, New Mexico?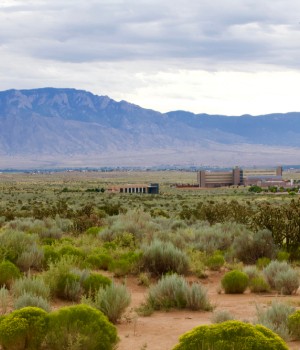 To get to Rio Rancho, you can fly in through the nearby Albuquerque Airport (ABQ), which is a very short drive of only 13.1 miles away from the city, or drive or take the Amtrak. The local transit system has several options for public transportation, including the Rio Metro/Rio Transit, the Rio Metro/Rio Transit lines, and the inter-city New Mexico Rail Runner commuter train.
The city has plenty of temporary and affordable housing options and all of the standard amenities you could expect, such as 17 markets and grocery stores, 20 public outdoor parks, and two public libraries. You can also spend time at the Rio Rancho Premiere 14 theater, or the Main Event arcade. Residents and guests enjoy visiting the Coronado Historic Site and the amazing Petroglyph National Monument, with cave and Rockwall paintings and carvings from ancient Pueblo civilizations.