Drug and Alcohol Abuse Stats in Las Cruces
Drug and alcohol misuse affects youth and adults in Las Cruces. In the New Mexico Substance Use Profile, Dona Ana County found the following:4
21,809
21,809 adults report binge drinking in the 30 days before the survey
12.7
12.7% of students in grades 9-12 report binge drinking in the 30 days before the survey
7.3%
7.3% of students in grades 9-12 report drinking and driving
In the Dona Ana County youth population, marijuana, prescription medications, and alcohol are the most misused substances.
How to Pay for Alcohol and Drug Rehab in Las Cruces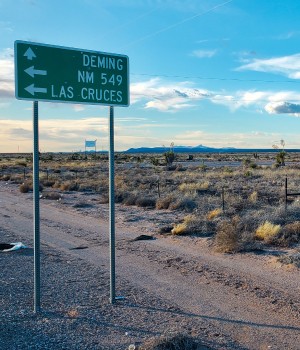 Dona Ana County receives funding from state and federal programs to address drug and alcohol prevention, intervention, and recovery. The county distributes the funding to Las Cruces drug rehabs to cover the costs of those who cannot afford treatment.
Funding typically covers various levels of inpatient and outpatient care for detox, residential rehab, intensive outpatient, medication-assisted treatment, methadone clinics, sober living, and family therapy at state-funded drug and alcohol rehabs in Dona Ana County. 5
Examples of Las Cruces drug rehabs accepting government funding include:
ALT Recovery Group
EPOCH Behavioral Healthcare Inc.
La Frontera New Mexico
Private Insurance
Private insurance carriers are adapting plans to provide more coverage for drug and alcohol rehabs in New Mexico. The most common carriers include Aetna, Cigna, Blue Cross Blue Shield, United Healthcare, True Health, and Presbyterian.
In Las Cruces, Zia Recovery, Mesilla Valley Hospital, and Ideal Option accept all the above insurance plans plus Medicaid and Medicare. Some Las Cruces drug rehabs will help you apply, or you can apply on your own for low-cost insurance, Medicaid, or Medicare.
Medicaid and Medicare
Centennial Care is the New Mexico Medicaid program, a joint federal and state insurance program for low-income residents. You qualify by meeting the financial requirements and the number of people living in your home. 6 Other eligibility considerations include either being pregnant, having a dependent child under 18, being blind, or having a household member with a disability. 6
If you are over 65 or under 65 with a disability, you may be eligible for Medicare, a federal insurance program. Medicare consists of different parts, and you can purchase the parts that fit your needs. Medicare premiums are typically low, and for some, cost nothing.7
Medicare part A covers inpatient treatment services, part B covers outpatient services, and part D covers prescriptions. Part C combines A and B, which may offer cost cuts when combined.7 If you do not qualify for Medicaid or Medicare, another low-cost insurance option can help you pay for drug rehab in Las Cruces.
The Be Well New Mexico program offers coverage based on income level and household number, like Medicaid, but for people who make too much income for the Medicaid program. Applying is simple on the Be Well New Mexico website, which claims financial assistance is available to help some pay for coverage through the American Rescue Plan.8
Traveling to and Within Las Cruces: Local Information
If you plan to enter drug rehab in Las Cruces but live outside the state, check with your insurance company first to confirm coverage. For some, location change can be the key to a lasting recovery.

Transportation
Traveling to and within Las Cruces is easy. The city owns the Las Cruces International Airport, which provides short flights to larger airports, like the El Paso International Airport. It is just ten minutes from downtown. Once you land, you can rent a car, order an airport shuttle, UBER, Lyft, or use the RoadRUNNER bus transit to your hotel, bed & breakfast, Air BnB, VRBO, or directly to the Las Cruces drug rehab.9
Resources
If planning to stay long-term, you can access many resources. Las Cruces receives grant funding to aid you with drug and alcohol rehab in Dona Ana County, affordable and subsidized housing, employment assistance, and more. There are hundreds of activities for you and your family, including museums, cultural tours, at least ten parks, and aquatic centers.9
Attractions
If you like to ride bikes, hike, hunt, fish, shop local artisans, or learn more about space, you can do it in Las Cruces. You can further your education at New Mexico State University, attend NCAA sports events, ride UTVs in the Mesilla Valley, or choose from dozens of churches and spiritual outlets.9
Finally, when searching for "drug rehab" or "alcohol rehab," your results will likely include more than just drug and alcohol rehabs in Las Cruces. You will get the location for numerous Alcoholics Anonymous, Narcotics Anonymous, Al-Anon, Alateen, and many other support groups available daily.