Albuquerque Alcohol and Drug Use Statistics
New Mexico has a disproportionately high amount of issues related to drug and alcohol use compared to much of the country. The state held the 12th highest rate of overdose deaths in the country in 2019.
Local and federal agencies such as the Center for Disease Control keep track of the number of people that die from drug and alcohol-related overdoses each year. Here are some more statistics:2,3,4,5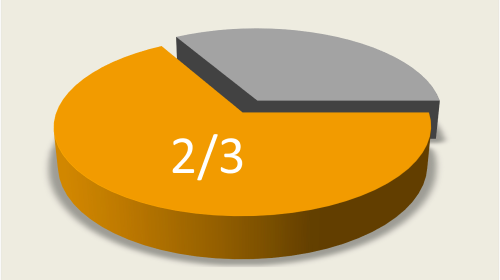 Two out of three overdoses in the state of New Mexico are related to opiates.
Overdoses from methamphetamine increased by 240% between 2015 and 2019.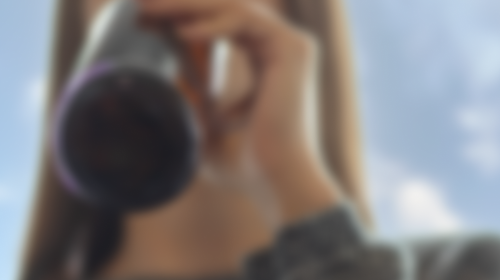 New Mexico has the highest population of people under 13 who've consumed alcohol.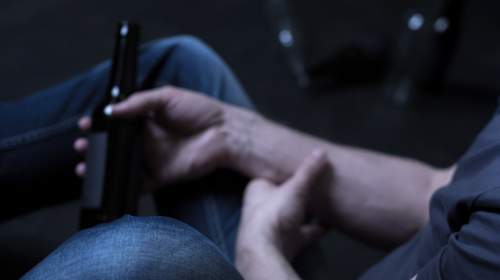 New Mexico has the highest rate of alcohol-related fatalities in the country.


If you're one of the countless people affected by drugs and alcohol, you can find help with a rehab program. Many programs can help you, even if you don't have private health insurance or money for self-pay. Financial assistance programs are available through SAMHSA and Tarrant county, as well as from the rehabs themselves.
What is the Cost of Rehab in Albuquerque?
Your treatment costs will vary depending on the type of services you need, the location of your rehab center, and if there are high-end amenities or accommodations. The amount of time a day you spend in a New Mexico drug rehab and the types of therapies you engage in can also weigh heavily on the total cost of your rehab.
How to Find Free Rehabs in New Mexico
Whether you have private health insurance coverage, the ability to self-pay, or are looking for local resources, many programs help fight substance misuse in Albuquerque. According to SAMHSA, there are:1
Does Insurance Cover Rehab in Albuquerque?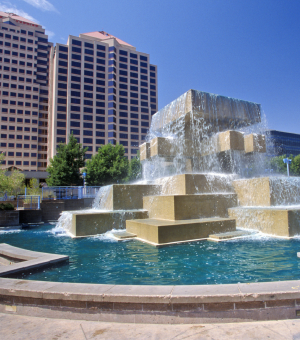 Yes, the Affordable Care Act (ACA) created new legislation under the Mental Health Parity and Addiction Equity Act that designates substance misuse treatment as behavioral health services and qualifies for payment from health insurance companies. If you want to find out the details of your insurance plan, call the number on the back of the card or call us at 800-926-9037 (
Who Answers?) for help 24/7.
Private Insurance
Private insurance providers, such as Blue Cross and Cigna, will pay for medical and therapy costs related to substance misuse recovery. This includes detox medications, antidepressants, and any other addiction medication, as well as the cost of hospitalization, nursing care, and often transportation.
Medicaid
Medicaid is a state-funded insurance plan for people in lower-income brackets. You can qualify for Medicaid insurance by speaking with the Albuquerque Health and Social Services agency; 27 rehab centers accept Medicaid in and around Albuquerque.1
Medicare
Similar to Medicaid, Medicare offers healthcare services to individuals that qualify by disability and age, rather than income. Medicare rehabs offer the same level of treatment as private rehabs, though they may have fewer luxury amenities. There are 14 Medicare-funded rehab programs within 25 miles of the city center.1
Does My Insurance Plan Cover Addiction Treatment?
If you have health insurance coverage through either an employer, state and federal programs, or the ACA health insurance marketplace, then you should be eligible to have your addiction services covered, though the extent may vary between providers and plans.
Call the number on the back of your card to go over your plan details. Reach out to one of our treatment support specialists at 800-926-9037 (
Who Answers?) for help finding a rehab center that accepts your insurance.
How to Finance Addiction Treatment in Albuquerque
When looking for affordable alcohol or drug rehab in New Mexico, don't let a lack of funding get in your way. There is a range of low-cost options available through local religious, non-profit, and state agencies.
Choose a Program That Offers Payment Plans: A payment plan takes the total amount of services to be rendered or that have been rendered, and divides it into easy-to-manage portions. Some programs offer the option of splitting up your bill into monthly payments. Ask the facility intake coordinator if this is an option.
Rehab Scholarships: If you can't afford drug or alcohol rehab in Albuquerque, the city offers a substance misuse recovery voucher program that behaves like a scholarship, which many facilities accept. If you find the perfect rehab center but can't afford treatment, ask the intake counselor if there is any financial assistance available. Your chosen Albuquerque drug rehab may be able to offer you a rehab scholarship from the city or their scholarship fund that can pay for all or part of your care.
Find a Sliding Scale Rehab Program: A sliding-scale fee assistance program is another option for when you need financial assistance to pay for drug rehab in New Mexico. Sliding fee scales take into account your account and family size when calculating how much to charge you for care. The rehab's website will often indicate if they offer sliding fee scale services.
Popular Drug and Alcohol Rehab Centers in Albuquerque
With many different options for alcohol or drug rehab in Albuquerque, it can be hard to choose where to start looking. We've compiled four well-known programs on our list to help you kick off your research.
Duke City Recovery Toolbox
The medication-assisted treatment (MAT) and intensive outpatient clinic Duke City Recovery Toolbox is dedicated to providing long-term support to those needing drug or alcohol rehab in Albuquerque. Open Monday through Sunday, the clinic offers help in the form of whole-person healing, offering therapies for the body and mind, such as support groups and prayer therapy for those interested. This group also works with parole departments to help maintain accountability if you're on a court-ordered treatment plan.
New Mexico Solutions
Offering care from intensive outpatient to aftercare services, New Mexico Solutions is all-encompassing adolescents addiction support from the heart of the desert. It accepts private health insurance in addition to Medicaid and self-pay. Programs are run from two Albuquerque locations and involve counseling, group therapy, and community involvement.
Turning Point Recovery Center
At Turning Point Recovery Center, clients can experience a full continuum of care, from detox services provided for both inpatient and outpatient programs to a full spectrum of aftercare services. In addition to recovery housing and community counseling, they offer a parenting program and pain management.
Recovery Services of New Mexico Five Points Clinic
At Recovery Services of New Mexico, clients can access medication-assisted treatment (MAT), as well as individual and group counseling. This group has five clinic locations and accepts Medicare for OTP services.
Addiction Treatment Settings
Depending on your needs, your rehab experience will vary greatly. The types of services you'll require and how often you'll need to participate depend widely on:
The type of substance you're addicted to
How long you've been using
Your preferred method of consumption, such as inhaling or injecting
The amount of community support you need
How much time you have per day and month to commit to treatment
Whatever your situation, there is a program meant to help. The three main treatment settings are detox, inpatient, and outpatient.
Medical Detox
The first step in your recovery journey usually involves some level of detoxification or clearing the addictive substance out of your body. Depending on the substance and severity of your physiological dependence, this can require not more than a simple behavioral shift, or it might take a period of medical supervision to undergo.
For people who have taken drugs such as heroin, prescription painkillers, benzodiazepines, or alcohol for extended periods, withdrawal can be dangerous and include severe symptoms like tremors or seizures.
To safely quit, you can participate in a medical detox program that provides a health care team and medication assistance to keep you as comfortable and safe as possible. You should participate in a clinical detox program if you've reached a level of physical dependency that withdrawal is potentially dangerous.
Detox programs may be offered as part of inpatient or outpatient services, depending on the level of medical assistance you need to stay safe through your detox period.
Inpatient Rehab
Inpatient rehab programs, or residential addiction rehab, provide a serene environment and consistent daily programming to help you through the stages of recovery. The facility often provides daily meals and housekeeping, though that depends on the program. New Mexico alcohol rehabs typically focus on ensuring their patients are comfortable and feel at home, to ensure the highest chances of long-term success.
Admission into residential rehab begins with an assessment or series of assessments to determine your best course of treatment. These often include questions regarding your drug use, medical, and personal history. They will review any pre-existing conditions at this point, as well as medications you're currently taking.
After this point, you'll be introduced to your community and shown your room. Many facilities offer same-day admission for those who want to get started right away. Programs at residential rehabs in Albuquerque can last from three months to over a year, with research showing better outcomes typically occur for those that stay the longest.5
Inpatient addiction treatment programs offer a combination of evidence-based therapies, including support groups and individual counseling. Every different rehab has its philosophy as well as a selection of therapies and amenities, so perform thorough research beforehand to make sure it will be a good fit for you.
Outpatient Rehab Treatment
There are three main types of outpatient drug and alcohol rehabs in Albuquerque:
Standard outpatient treatment requires the least time commitment to participate, usually requiring only a few hours of meetings per week in individual therapy or support groups. This type of rehab is perfect for someone in long-term recovery who just needs ongoing counseling and life skills coaching to avoid relapsing
Intensive outpatient programs (IOPs) are more involved than the standard treatment, requiring a few hours of therapy several days a week.
Partial hospitalization programs (PHPs) are the most intensive, with several hours in an inpatient setting each day. Many people enter PHPs after finishing inpatient rehab or detox programs.
Telehealth and Online Addiction Treatment
Telehealth services are another quickly growing alcohol and drug therapy methodology, given the convenience and savings it affords to participants. Remote addiction care can include telephone counseling sessions, webcam-based individual and group therapy, mental health and self-reporting check-ins done through online assessments, and doctor's appointments facilitated from home over the phone or video.
Research shows that despite the presence of 164.8 million people who reported using substances in the past month in 2018, only 11% of people were able to find drug and alcohol rehab.6 Telehealth addiction services in Albuquerque can help connect people who need help to a treatment provider that they might not be able to reach physically. The benefits of telehealth programs include:
Reducing the spread of infectious diseases
Offering people the opportunity to pursue addiction and mental health services from the comfort of their home
Providing convenience and lessening stress for patients who may otherwise need to arrange and pay for transportation to receive treatment
Many New Mexico drug rehab centers offer telehealth programs in addition to the traditional rehab programs.
Specialized Rehab in Albuquerque for Various Populations
When looking for an Albuquerque drug or alcohol rehab, you can increase your chances of long-term recovery by engaging in a rehab program that caters to your specific demographic and understands your battles.
Veteran Rehab
In addition to being more affordable for our past and present service members, veteran rehab is designed to provide comfort to vets, as well as specialized evidence-based therapies. Veterans tend to have trauma or a diagnosis of PTSD that can complicate treatment plans in a standard rehab, it might be best to find a facility well-versed in handling mental health issues like PTSD.
LGBTQ+ Rehab
Members of the LGBTQ+ community may have a complex set of issues, including estrangement from family, inner feelings of shame, gender dysphoria, and unfortunately, substance misuse tends to be greater in this group, particularly alcohol misuse.7

If you're LGBTQ+ in need of help quitting drinking or using drugs, look for Albuquerque alcohol and drug rehabs that can offer you therapy such as motivational interviewing (MI) and cognitive-behavioral therapy (CBT) to offer you the best chances of recovery.
Men-Only Rehab
Men on the journey to recovery from addiction might find it helpful to participate in a program that only caters to men. In a gender-exclusive environment, it might be easier to bond with your chosen community's fellow members and foster new friendships, without judgment from people that see men in addiction and rehab as "weak."
Women-Only Rehab
Some women find it easier to heal from the traumas that led to their addiction in a fellowship of women. If you're a woman seeking rehab, it can be easier to be open and accepting of group therapy and life in rehab without the presence of men, particularly after an abusive relationship or sexual assault. Furthermore, some women's rehab centers allow mothers to bring their young children to treatment.
Teen Rehab
Teen rehab programs are designed to help teens recover from addiction and learn the life skills needed to succeed. Therapies such as motivational enhancement therapy are used to encourage teenagers to believe in themselves and aspire to live a sober lifestyle. These rehabs also tend to include many art and sports-based activities as well as work programs.
Should I Travel to Albuquerque for Drug and Alcohol Rehab?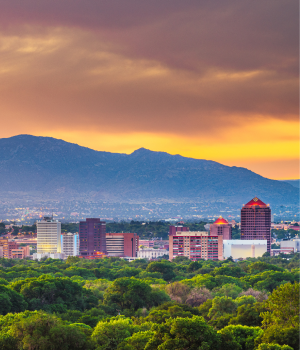 If the idea of spending a few weeks or months in the sunny High Desert with warm weather all year appeals to you, consider giving Albuquerque drug rehabs a chance. The area is known for the hot air balloon festival held every October and its glorious watermelon-colored mountains.
Neighborhoods in Albuquerque to Consider for Treatment
When thinking of which neighborhood to attend treatment in, consider what amenities the area offers, crime rates, and the rehabs in the area. According to SAMHSA, the highest concentration of rehab programs is in the Old Town and International District neighborhoods.
People overwhelmingly love Knob Hill, for its full calendar of social activities like live music. Heritage East is beloved for its wide range of museums, art installations, and easy access to public transportation. The John Robert neighborhood is known for its multiple career opportunities and fitness centers.
Alcohol and Drug Laws in Albuquerque
New Mexico has laws and bills enacted to combat illicit drug use and help prevent overdoses.
New Mexico Good Samaritan Overdose Prevention Law: New Mexico became the first state to respond to the opioid epidemic by passing the Good Samaritan law in 2007. This law protects people who witness an overdose and offers a degree of immunity to related charges if you report an overdose while you have illegal drugs. The law also applies if you are experiencing an overdose: you're able to call 911 without being prosecuted for possession of the drugs you're overdosing on.
New Mexico Harm Reduction Program: The Harm Reduction Program offers drug education and medication-assisted, treatment (MAT) referrals, among other related services to those in need around New Mexico.8
Albuquerque Jail Diversion Program: If you commit a non-violent crime in New Mexico while under the influence of drugs or alcohol, you may qualify for diversion services that offer you rehab treatment instead of jail time.9
Federal Family and Medical Leave Act (FMLA): FMLA regulations apply to everyone, regardless of their locality within the United States. Qualifying companies (with over 50 employees) are required to provide their staff with unpaid leave for up to 12 weeks if they are experiencing a medical need, including needing access to drug rehab in New Mexico.
Aftercare Options for Post-Rehab Success
Once you've graduated from your rehab, know that your real journey has just begun. There is a significant need for ongoing treatment and care to ensure relapse prevention.
You can attend 12-step meetings offered by your local agencies or faith-based groups, such as AA and NA, as well as live in a sober living home until you're ready to live on your own. Whatever choice you make in aftercare, choose a program that offers evidence-based therapy and drug education in addition to support groups to provide you a network of friends in recovery.
When struggling with addiction, don't lose hope. Reach out to a drug and alcohol rehab in Albuquerque that can help you get back on the right track. Give us a call at 800-926-9037 (
Who Answers?) to get started on figuring out your next steps.
Resources