Expert Insights

One principle that people often get confused about is harm reduction, mainly because there is no one single definition of or specific set of rules for implementing the strategies. From claims that harm reduction enables substance abusers to assumptions that harm reduction tools actually make addiction worse, it's important to make sure people have accurate information to make informed decisions about these tools and efforts.

Harm reduction is a set of strategies and ideas meant to reduce the negative consequences of drug use. Born out of a movement that centers around the belief that people who use drugs have rights and deserve to be respected as human beings. It relies on a wide variety of tools and plans that attempt to create safer drug use, supervised drug use, total abstinence, and harm reduction is the poster child for "meeting people where they're at."

~ Rita Milios
Top 6 Drug Rehabs in Albuquerque
Every alcohol and drug rehab in Albuquerque offers its own set of unique amenities, programs, and therapies. Evidence-based treatment is available at multiple inpatient centers in Albuquerque. These facilities often provide a range of therapies, faith-based treatments, and outpatient options for recovery.
Below are the top six addiction treatment centers in Albuquerque based on the following criteria:
Offering evidence-based treatment
Accreditation
Certifications
Client testimonials reviews
Turning Point Recovery Center
Turning Point Recovery Center offers alcohol and drug treatment to individuals in the Albuquerque, New Mexico area. Their evidence-based treatment, peer support services, and alumni groups allow for a continuum of care from beginning to end. Specialty groups and support is available for LGBTQ, men's issues, and women's issues.

Treatment programs include:

Detox
Inpatient
Intensive Outpatient
Individual Counseling
Online Support

Location and contact information:
9201 Montgomery Boulevard Northeast
Albuquerque, NM 87111
(505) 217-1717
UNM Hospitals ASAP
The Addiction and Substance Abuse Program (ASAP) at UNM Health is a comprehensive treatment program focused on caring for those who are struggling with addiction. Medication-assisted treatment (MAT) and counseling are some of the services you'll find here.

Treatment programs include:

Case management
Medication-assisted treatment (MAT)
Outpatient detoxification
Primary care services
Hepatitis C treatment
Psychiatric services
Individual, group, and family therapy
Specialty treatment for pregnant women and adolescents
Dual diagnosis treatment

Location and contact information:
2600 Yale Blvd SE
Albuquerque, NM 87106
(505) 994-7999
New Season Treatment Center
New Season Treatment Center is an outpatient opioid treatment center located in Albuquerque, New Mexico. They provide doctor-led comprehensive treatment plans, counseling, and medication-assisted treatment.

Treatment programs include:

Medication Assisted Treatment
Outpatient

Treatment programs are supported by:

Substance Abuse and Mental Health Services Administratio

Location and contact information:
630 Haines Avenue Northwest
Albuquerque, NM 87102
(505) 268-5611
Recovery Services of New Mexico Five Points Clinic
Recovery Services of New Mexico Five Points Clinic provides person-centered opioid addiction treatment in Albuquerque, New Mexico. Methadone, counseling, and supportive recovery services are provided at an outpatient clinic overseen by a prescribing medical provider. Recovery Services also provides treatment for incarcerated individuals.

Treatment programs include:

Medical evaluation & supervision
Addiction education
Relapse prevention education
Case management services
Referrals to community resources
Coordinated treatment during pregnancy
Discharge planning

Treatment programs are supported by:

Commission on Accreditation of Rehabilitation Facilities (CARF) accreditation
Substance Abuse and Mental Health Services Administration (SAMHSA)

Location and contact information:
1528 5 Points Road Southwest
Albuquerque, NM 87105
(505) 242-6919
Albuquerque Treatment Services
Home to multiple clinics throughout New Mexico, Albuquerque Treatment Services provides affordable and effective treatment to people struggling with opioid addiction. They will create a treatment plan tailored specifically to your needs using a combination of medication-assisted treatment (MAT) and counseling.

Treatment programs include:

Adult psychiatry and therapy
Child and teen psychiatry and therapy
Child-parent relationship therapy
Couples, group, and family therapy
Telehealth services
Medication management

Location and contact information:
123 Madeira Dr SE
Albuquerque, NM 87108
(505) 262-1538
Courageous Transformations, Inc.
Courageous Transformations offers numerous services for people battling addiction and substance use disorders. They specialize in trauma-informed care – a new concept of behavioral health.

Treatment programs include:

Therapy
Intensive counseling
Peer support services
Faith-based services
Opioid treatment program

Treatment programs are supported by:

SAMHSA
Joint Commission accreditation

Location and contact information:
3301 Los Arboles Ave NE
Albuquerque, NM 87107
(505) 800-7092
How Does Albuquerque Compare in Alcohol and Drug Use?
New Mexico's largest city, the Albuquerque Metro area is home to over 908,200 residents and is growing at a steady pace of 1 to 2 percent a year.1 However, addiction in the state is a serious problem. New Mexico had the 15th-highest drug overdose death rate in the United States in 2018.2 In previous years, New Mexico has ranked as high as second in the nation. If you or a loved one is looking for help, there are 55 accredited alcohol and drug rehab centers in Albuquerque.3
New Mexico has a disproportionately high amount of issues related to drug and alcohol use compared to much of the country. The state held the 12th-highest rate of overdose deaths in the country in 2019.
Local and federal agencies such as the Centers for Disease Control keep track of the number of people that die from drug and alcohol-related overdoses each year. Here are some more statistics:4,5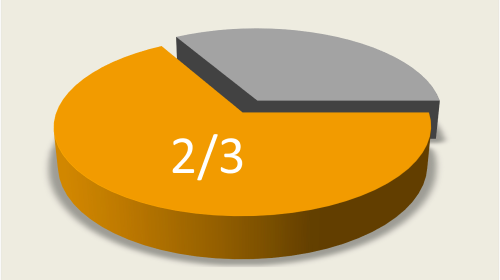 Two out of three overdoses in the state of New Mexico are related to opiates.
Overdoses from methamphetamine increased by 240% between 2015 and 2019.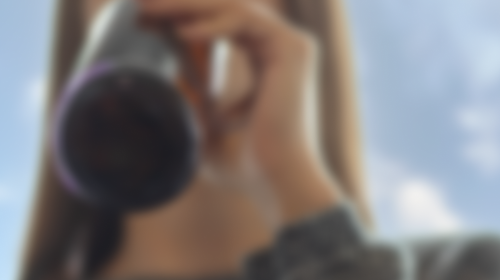 New Mexico has the highest population of people under 13 who've consumed alcohol.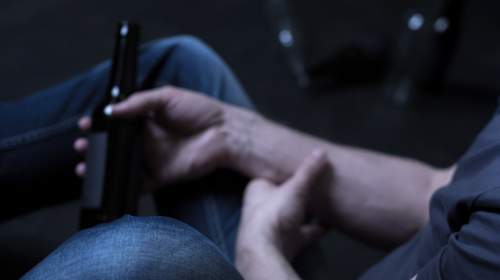 New Mexico has the highest rate of alcohol-related fatalities in the country.
How Expensive is Drug Rehab in Albuquerque?
Your treatment costs will vary depending on the type of services you need, the location of your facility, and if there are high-end amenities or accommodations. The amount of time a day you spend in a program and the types of therapies you engage in can also weigh heavily on the total cost.
Whether you're using private health insurance coverage, plan to self-pay, or are looking for local resources, there are many programs available in Albuquerque.
According to SAMHSA, there are:
Does Insurance Cover Rehab Center Costs?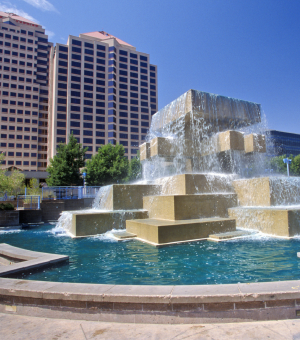 Yes, the Affordable Care Act (ACA) created new legislation under the Mental Health Parity and Addiction Equity Act that designates substance abuse treatment as behavioral health services and qualifies for payment from health insurance companies.
Private Insurance
Private insurance providers, such as Blue Cross and Cigna, will pay for medical and therapy costs related to substance abuse recovery. This includes detox medications, antidepressants, and any other addiction medication, as well as the cost of hospitalization, nursing care, and often transportation.
Medicaid
Medicaid is a state-funded insurance plan for people in lower-income brackets. You can qualify for Medicaid insurance by speaking with the Albuquerque Health and Social Services Agency; 27 rehab centers accept Medicaid in and around Albuquerque.1
Medicare
Similar to Medicaid, Medicare offers healthcare services to individuals that qualify by disability and age rather than income. There are 14 Medicare-funded programs within 25 miles of the city center.1
If you have health insurance coverage through either an employer, state and federal programs, or the ACA health insurance marketplace, then you should be eligible to have your addiction services covered, though the extent may vary between providers and plans.
Call the number on the back of your card to go over your plan details. You can also reach out and get help today at 800-681-1058 (
Who Answers?) for help finding drug rehab centers in Albuquerque that accept your insurance.
How Do You Pay for Addiction Treatment in Albuquerque?
When looking for affordable Albuquerque drug rehabs, don't let a lack of funding get in your way. There are a range of low-cost and free options available through local religious, non-profit, and state agencies.
Choose a Program That Offers Payment Plans: A payment plan takes the total amount of services to be rendered or that have been rendered and divides it into easy-to-manage portions. Some programs offer the option of splitting up your bill into monthly payments. Ask the facility intake coordinator if this is an option.
Scholarships: If you can't afford care in Albuquerque, the city offers a substance abuse recovery voucher program that behaves like a scholarship, which many facilities and detox centers in Albuquerque accept. Your chosen facility may be able to offer you a scholarship from the city or their scholarship fund that can pay for all or part of your care.
Find a Sliding-Scale Program: A sliding-scale fee assistance program is another option for when you need financial assistance to pay for drug rehab in Albuquerque. It takes into account your account and family size when calculating how much to charge you for care. The facility's website will often indicate if they offer sliding fee scale services.
Choosing the Right Level of Care
Depending on unique needs, your rehabilitation experience will vary greatly. The types of services you'll require and how often you'll need to participate largely rely on:
Medical Detox is the first step in your recovery journey and usually involves some level of detoxification or clearing the addictive substance out of your body. Depending on the substance and severity of your physiological dependence, this can require not more than a simple behavioral shift, or it might take a period of medical supervision to undergo.
Inpatient programs provide a serene environment and consistent daily programming to help you through the stages of recovery. The facility often provides daily meals and housekeeping, though that depends on the program. They typically focus on ensuring their patients are comfortable and feel at home to ensure the highest chances of long-term success.
Partial hospitalization programs (PHPs) are the most intensive, with several hours in an inpatient setting each day. Many people enter PHPs after finishing inpatient rehab or detox programs.
Intensive outpatient programs (IOPs) are more involved than the standard addiction treatment, requiring a few hours of therapy several days a week.
Standard outpatient treatment requires the least time commitment to participate, usually requiring only a few hours of meetings per week in individual therapy or support groups. This type of rehab is best for someone in long-term recovery who just needs ongoing counseling and life skills coaching to avoid relapsing.
Aftercare is a form of ongoing support that helps you maintain your sobriety once your program ends. You can attend 12-step meetings offered by your local agencies or faith-based groups, such as AA and NA, as well as live in a sober living home until you're ready to live on your own.
When struggling with addiction, don't lose hope. Reach out to a drug rehab center in Albuquerque that can help you get back on the right track. Contact us at 800-681-1058 (
Who Answers?) to get started and get the help you need, today.
Finding Specialized Drug Rehabs in Albuquerque
When looking for an accredited addiction treatment center, you can increase your chances of long-term recovery by engaging in a program that caters to your specific demographic and understands your battles.
Veteran
Veterans tend to have trauma or a diagnosis of PTSD that can complicate treatment plans in a standard rehab, it might be best to find a facility well-versed in handling mental health issues like PTSD.
LGBTQ+
Members of the LGBTQ+ community may have a complex set of issues, including estrangement from family, inner feelings of shame, and gender dysphoria.7 An LGBTQ+ facility understands these unique experiences.
Men-Only
Men on the journey to recovery from addiction might find it helpful to participate in a program that only caters to men. In a gender-exclusive environment, it might be easier to bond with your chosen community's fellow members and foster new friendships without judgment from people that see men in addiction and rehab as "weak."
Women-Only
If you're a woman seeking care, it can be easier to be open and accepting of group therapy and life in care without the presence of men, particularly after an abusive relationship or sexual assault. Furthermore, some addiction treatment centers allow mothers to bring their young children to treatment.
Teen 
Teen rehab programs are designed to help teens recover from addiction and learn the life skills needed to succeed. These also tend to include many art and sports-based activities as well as work programs.
Should You Travel for Drug and Alcohol Rehab in Albuquerque?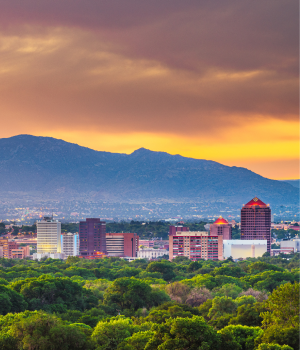 If the idea of spending a few weeks or months in the sunny High Desert with warm weather all year appeals to you, consider giving Albuquerque detox centers and rehabs a chance. The area is known for the hot air balloon festival held every October and its glorious watermelon-colored mountains.
Consider the following questions to determine if you should travel:
Do you have access to the type(s) of care you need in your local area? If not, are those type(s) of care readily available in Albuquerque?
Do you need to separate yourself from your day-to-day environment so you can eliminate distractions and focus on recovery?
Does your health insurance cover treatment at Albuquerque drug rehabs? If it does, does your plan cover any of your travel-related expenses?
Do you know anyone in the area who can support you while you work through recovery?
Alcohol and Drug Laws in Albuquerque
New Mexico has laws and bills enacted to combat illicit drug use and help prevent overdoses:
New Mexico Good Samaritan Overdose Prevention Law: New Mexico became the first state to respond to the opioid epidemic by passing the Good Samaritan law in 2007. This law protects people who witness an overdose and offers a degree of immunity to related charges if you report an overdose while you have illegal drugs. The law also applies if you are experiencing an overdose: you're able to call 911 without being prosecuted for possession of the drugs you're overdosing on.
New Mexico Harm Reduction Program: The Harm Reduction Program offers drug education and medication-assisted treatment (MAT) referrals, among other related services to those in need around New Mexico.8
Albuquerque Jail Diversion Program: If you commit a non-violent crime in New Mexico while under the influence of drugs or alcohol, you may qualify for diversion services that offer you rehab treatment instead of jail time.9
Federal Family and Medical Leave Act (FMLA): FMLA regulations apply to everyone, regardless of their locality within the United States. Qualifying companies (with over 50 employees) are required to provide their staff with unpaid leave for up to 12 weeks if they are experiencing a medical need, including needing access to drug rehab in New Mexico.