Expert Insights

Lincoln has seen more than its fair share of drug overdose deaths in recent years. More and more of these deaths are due to fentanyl. In 2019, 33% of opioid deaths involved this powerful drug. By 2021, that number was up to 95%. Fortunately, in August of 2021, the Lincoln-Lancaster County Health Department issued a Health Alert, after the police department responded to 50 overdose case in 30 days. Lincoln also offers crisis hotlines and locations that provide free naloxone. These efforts seemed to help, since the city's overdose rate decreased somewhat in 2022, after three straight years of increases. It's good to see the city stepping up with effective efforts that will prevent future tragedies.

~ Kerry Nenn
Top 5 Drug Rehabs in Lincoln
Every alcohol and drug rehab in Lincoln offers its own set of unique amenities, programs, and therapies. Evidence-based treatment is available at multiple inpatient centers in Lincoln. These facilities often provide a range of therapies, faith-based treatments, and outpatient options for recovery.
Below are the top five addiction treatment centers in Lincoln based on the following criteria:
Offering evidence-based treatment
Accreditation
Certifications
Client testimonials reviews
Bryan Health Center
Bryan Health Center, located in Lincoln, Nebraska, offers drug and alcohol and treatment services to those striving to recover from substance abuse. Evaluations are offered and treatment plans are provided within an inpatient or outpatient model. Aftercare planning is available to those who want continued care.

Treatment programs include:

Alcohol and Drug Evaluations
Detox
Inpatient
Intensive Outpatient
Outpatient
Day Treatment
Youth Treatment

Treatment programs are supported by:

Location and contact information:
1600 S. 48th St.
Lincoln, NE 68506
(402) 481-1111
St. Monica's
St. Monica's is a not-for-profit community resource and rehabilitation center for women in Lincoln, Nebraska. They offer treatment for addiction, trauma, and other issues that contribute to women needing a safe shelter and compassionate, regimented care. Services are offered on a sliding scale.

Treatment programs include:

Residential
Outpatient
Trauma-informed Care
Parenting Classes
Domestic Violence
Recovery Skills

Treatment programs are supported by:

Nebraska Department of Health and Human Services
U.S. Department of Health and Human Services
United Way

Location and contact information:
120 Wedgewood Drive
Lincoln, NE 68510
(402) 441-3768
The Bridge
The Bridge Behavioral Health is a nationally-accredited treatment center, specializing in treating alcoholism and drug addiction located in Lincoln, Nebraska. They offer substance abuse treatment, trauma care, and mental health treatment services. Sober Living is offered for those in need.

Treatment programs include:

Evaluations
Detox
Withdrawal Management
Residential
Sober Living
Alumni Groups

Treatment programs are supported by:

The Commission on Accreditation of Rehabilitation Facilities
Community Services of Nebraska

Location and contact information:
721 K Street
Lincoln, NE 68508
(402) 477-3951
Lincoln Behavioral Center
Lincoln Behavioral Center offers a residential setting for men, women, and young adults struggling with drug and alcohol abuse in the Lincoln, Nebraska area. Substance abuse counselors and medical personnel offer care services for the mental, physical, and emotional impact of addiction. Gender-specific tracks, along with a young adult track, are available.

Treatment programs include:

Inpatient
Outpatient
Men's Rehab
Women's Rehab
Dual Diagnosis
Aftercare Support
Young Adult Progra

Treatment programs are supported by:

The Commission on Accreditation of Rehabilitation Facilities
Substance Abuse and Mental Health Services Administration

Location and contact information:
4600 Valley Road
Lincoln, NE 68510
(402) 483-4571
House of Hope
House of Hope provides services to individuals in recovery from substance misuse and mental health disorders in Lincoln, Nebraska. They have three programs and four residential facilities, which include a halfway house, short-term residential care, and adult services coordination.

Treatment programs include:

Detox
Residential
Sober Living

Treatment programs are supported by:

The Commission on Accreditation of Rehabilitation Facilities

Location and contact information:
1124 North Cotner Boulevard
Lincoln, NE 68505
(402) 435-3165
How Does Lincoln Compare in Alcohol and Drug Use?
The capital city and second-most populous city in Nebraska, Lincoln is home to more than 300,000 residents.1 But like so many other cities in the U.S., Lincoln is no stranger to the opioid epidemic sweeping the country. In 2021, investigators with the Drug Enforcement Administration Omaha Division, Lincoln Police Department, Omaha Police Department, and Nebraska State Patrol alerted the public to an increase in fentanyl-related overdose deaths.2 If you or someone you love is battling addiction, there are over 20 accredited alcohol and drug rehab centers in Lincoln that can help put you on the path to recovery.3
Lincoln is the county seat of Lancaster County, Nebraska, where 16% of the state's opioid-related overdoses occurred in 2019.1 Other drug and alcohol use statistics of note in the Lincoln area include:1, 2, 3, 4
In 2015, roughly 24% of Lancaster County teens reported consuming alcohol at least once per month.
More than 17% of Lancaster County teens reported using marijuana at least once per month in 2015.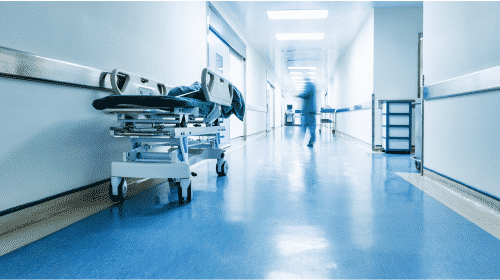 Between 2013 and 2015, nearly 10 out of every 10,000 Lancaster County residents were hospitalized for drug-related reasons.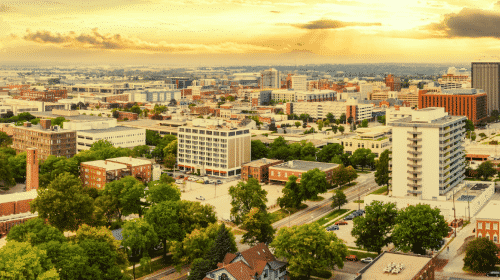 In 2019, 35% of all heroin overdoses in the State of Nebraska took place in Lancaster County.
How Expensive is Drug Rehab in Lincoln?
Several variables affect the cost of going to alcohol or drug rehab in Lincoln. Some factors that will help determine your overall treatment costs include:
Treatment setting (outpatient is typically less costly than inpatient because it doesn't involve room and board)
Rehab facility amenities (treatment centers that offer luxury accommodations/services typically cost more than those that provide standard amenities)
Program length (a 30-day program will generally be less expensive than a 90-day program)
Whether you have health insurance that partially or fully covers behavioral health care
The type of insurance a particular rehab facility accepts
Whether a particular facility receives donations or government funding, which may help reduce the cost of treatment
Type of care (dual-diagnosis treatment, medication-assisted treatment (MAT), and other specialty services may increase the cost of your care)
Although many see the high cost as a barrier, finances shouldn't stop you from getting the help you need. Several Lincoln drug rehabs offer various forms of financial assistance that can help cover your expenses. The city is also home to a few facilities that provide services at little to no cost for people with limited income.
Are There Low-Cost and Free Drug Rehab Centers in Lincoln?
Some Lincoln alcohol rehabs provide addiction treatment and mental health services at little to no cost for people in need. These facilities typically receive funding from the State of Nebraska and may also receive funding from local and federal governments, which pay for services.
To be eligible, you'll need to show proof of your financial situation, as well as proof of your legal residency status. If accepted, be aware that you may need to wait to enroll because state-funded facilities often have limited availability.
If you carry health insurance–whether it's private insurance, Medicaid, or Medicare–your insurance can partially or fully cover the cost of care. The Affordable Care Act and the Mental Health Parity and Addiction Equity Act require private and public insurers to provide coverage for behavioral health services. These services include addiction and mental health treatment.
How Do You Pay for Addiction Treatment in Lincoln?
If you don't have insurance or don't qualify for treatment at a free alcohol or drug rehab in Lincoln, you still have options for getting help. Often, non-profit facilities and faith-based addiction treatment centers offer reduced-cost services to help people in need. Many Lincoln drug rehabs also offer various forms of funding and financial assistance that can make care much more affordable. If you qualify for a scholarship or grant, your care may even end up being free.
Choose a Program That Offers Payment Plans: Some facilities and detox centers in Lincoln may offer to finance the full cost of your program if you cannot afford to pay for care upfront. To qualify for a payment plan, you'll need to apply as you would for any other type of financing agreement. If you're approved, you'll sign a repayment contract, which will split the total cost of your program into several manageable payments over a predetermined time period.
Get a Scholarship: A scholarship can partially or fully cover the cost of your treatment, and you won't be required to pay back the funding you receive. This type of financial assistance is typically reserved for people who cannot pay and is awarded on an as-needed basis. If you're interested in applying for scholarships, you may be asked to demonstrate that you've exhausted all other means of getting funding.
Find a Sliding-Scale Program: According to the Substance Abuse and Mental Health Services Administration, at least 10 Lincoln alcohol rehabs offer sliding fee payment assistance.7 These facilities base your out-of-pocket treatment costs on your monthly or annual income, allowing you to pay only what you can afford. Be aware that each facility may structure its sliding fee scale a bit differently, but in most cases, fees are based on federal poverty guidelines.
If you need help, you can also call our helpline at 800-405-1685 (
Who Answers?) to speak with a specialist who can help you locate these facilities.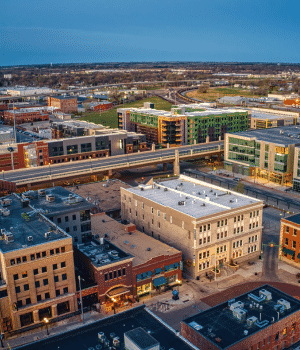 Choosing the Right Level of Care
When searching for a drug or alcohol rehab in Lincoln, you should know what type of setting is the best fit for your needs.
If you live with severe alcohol and/or drug addiction or a mental health condition that has seriously impacted your life, you may benefit from inpatient. If you do not need highly intensive, structured treatment or cannot commit to an inpatient program because of life obligations, outpatient care may better suit your needs.
Inpatient
Inpatient treatment takes place in a residential facility where you'll live throughout your program. This is the most intensive form of addiction rehab and provides a stable, immersive, and highly structured environment where recovery is the focus of everyday life. While engaged in a residential program, you'll have access to addiction and medical professionals throughout your stay.
Depending on how severe your addiction is, you may benefit from a medical detox. Medical detoxification is often an important part of inpatient, too, as it provides a setting where you can withdraw from toxic substances as safely as possible. This may involve withdrawal medications, adjunctive medications, and supportive care like IV fluids.
Outpatient
Outpatient is available at three intensity levels: partial hospitalization programs (PHPs), intensive outpatient programs (IOPs), and standard outpatient programs. PHPs provide five to seven days of treatment per week, and daily sessions typically last several hours. IOPs typically provide three to five days of weekly care, with each session lasting several hours. Standard outpatient programs typically provide five to 10 hours of care per week consisting of group and/or individual therapy and substance abuse education.
While enrolled in a PHP or IOP, you'll participate in many of the same evidence-based addiction therapies provided in residential treatment. But rather than living at the rehabilitation facility, you'll travel to and from each session and can live at home or in supportive housing.
Many outpatient programs, particularly IOPs and standard programs, offer flexible meeting times to accommodate work, school, or family care needs.
Finding Specialized Drug Rehabs in Lincoln
In addition to standard, evidence-based therapies for addiction and/or mental health conditions, many Lincoln detox centers and drug rehabs offer alternative approaches to care. Depending on your needs, belief system, and mental health status, you may benefit from one or more of the following special programs.
Holistic: Holistic programs use both evidence-based and alternative therapies in their whole-person addiction treatment approach. These programs focus on providing for your mental, physical, emotional, and spiritual needs and aim to help you heal both your body and mind. Yoga, nature therapy, animal therapy, meditation, mindfulness training, acupuncture, and massage are a few of the more common alternative therapies offered in holistic programs.
Christian and Faith-Based: If faith is an important part of your life and could help with your recovery journey, you may benefit from a faith-based program. These programs typically incorporate spiritual practices, religious services, and prayer into their addiction treatment approach and use spiritual philosophies to facilitate healing. Many faith-based programs in the United States are Christian in nature, but programs that incorporate other religious philosophies are also available.

Luxury: Luxury alcohol rehabs in Lincoln spare no expense when it comes to providing an upscale, comfortable environment that encourages healing and recovery. These facilities often feel more like a resort than a treatment center and provide several high-end amenities as part of their model. Private accommodations, fitness training, concierge services, gourmet meals, highly individualized therapy, spa treatments, and holistic therapies are often included in luxury programs.

Executive: Executive programs are designed for working persons who hold high-level, professional positions. Individuals with high-level careers often cannot put their jobs on hold to enter into addiction treatment. These programs typically provide access to computers, internet, and private work areas to allow patients to continue working while in recovery.
Dual Diagnosis: If you live with addiction and have been diagnosed with or believe you have a mental health disorder, such as depression, anxiety, or PTSD, you may benefit from dual-diagnosis rehab. A dual-diagnosis program provides simultaneous treatment for addiction and mental health concerns and can help improve your long-term recovery outcome.
Types of Addiction Therapy Used in Drug Rehab
Evidence-based behavioral therapies are an integral component of treatment at most drug and alcohol rehabs in Lincoln. These therapies not only help you identify beliefs and actions that may be harmful but also teach you to develop healthier, more constructive habits and coping mechanisms. Behavioral therapies can also help you develop strong motivation to change, which will serve you well in your long-term recovery journey.
Cognitive Behavioral Therapy
Cognitive behavioral therapy (CBT) is a form of talk therapy that helps you identify problematic emotions and thoughts as well as how those thoughts motivate potentially harmful behaviors. In this type of therapy, you'll engage in exercises and counseling to learn how to modify both your thoughts and the actions that result from them.
Dialectical Behavior Therapy
Dialectical behavior therapy (DBT) is a form of talk therapy that focuses on helping you develop skills in mindfulness, emotional regulation, distress tolerance, and effective communication. In this type of therapy, you'll work with a professional who will help you learn how to accept and validate uncomfortable emotions. You'll also learn to manage those emotions in healthier, more constructive ways.16
Motivational Enhancement Therapy
Motivational enhancement therapy (MET) is another form of talk therapy that helps you develop your intrinsic motivation to change and actively participate in treatment. You'll work with a therapist who will help you outline a plan for change and develop self-motivating statements that can help you progress through recovery. You'll also learn healthy coping strategies for high-risk situations and receive regular feedback on your progress.17

Contingency Management
Contingency management (CM) is a type of therapy that reinforces positive behavioral change with rewards. You may be given monetary rewards or gift cards for submitting substance-negative urine specimens or for repeatedly engaging in treatment sessions. Ultimately, CM aims to recondition your brain to associate abstinence rather than substance use with more positive outcomes.18

Group Therapy
Group therapy is often an important part of the addiction treatment process and can be highly beneficial for people in recovery. Typically a licensed counselor or therapist facilitates this type of therapy for small groups of people who share common problems and can support one another. As part of your group sessions, you may engage in behavioral therapies with your peers and may also receive education on drug and/or alcohol use.
Family Therapy
Family therapy engages your loved ones in your recovery process, taking the focus of you alone and teaching your family about the integral role they play in your healing. Often, substance abuse and/or mental health issues have roots in larger family issues. Family therapy aims to help the family identify such issues and grow stronger together by drawing on communal strength and resources that support healing.
Should You Travel for Drug and Alcohol Rehab in Lincoln?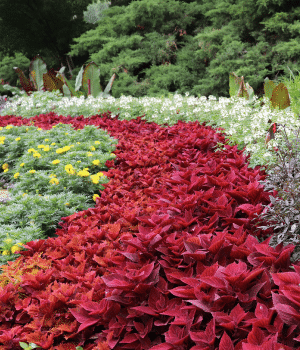 The need to travel to Lincoln for care depends on several variables. Here are some questions you may want to ask yourself to determine if traveling is right for you:
Do you have the financial means to travel?
Does your day-to-day environment contain social situations, people, or other triggers that may slow your progress through recovery?
Does your insurance cover care at facilities in Lincoln?
Do you have loved ones in the area who can provide a support system for you as you work through recovery?
If your local area does not have the addiction treatment and/or mental health resources you need to jumpstart your recovery journey, traveling for rehab is likely in your best interest.
If you're considering enrolling in a Lincoln treatment center, you may want to consider care in the downtown area. This part of town is known for its many entertainment opportunities, government buildings, museums, theaters, and innovative eateries.
Another area to think about is North Bottoms, which is adjacent to Oak Lake Park and known for its many trails, green spaces, the Nebraska State Museum of Natural History, and the Sheldon Museum of Art.
Eastridge, which lies on the eastern edge of the city, is known for its quiet, laid-back feel, many green spaces, proximity to Wedgewood Lake, and several public sports fields. There's also South Salt Creek, which is a designated Lincoln historic district known for its parks, walking and biking trails, and many community events.
Alcohol and Drug Laws in Lincoln
Nebraska Good Samaritan Law: Under Nebraska statute 28-472, if you call 911 for yourself or someone else during a suspected overdose, you have immunity from arrest or prosecution for drug-related charges. However, you must remain at the scene of the overdose until emergency medical personnel or police arrive. You must also cooperate with medical personnel or the authorities to maintain immunity from criminal liability.19

Naloxone Access: Under Nebraska statute 28-470, you may obtain naloxone from a health professional or a pharmacy if you may be in a position to assist a friend, family member, or other person during a suspected overdose. If you administer naloxone to someone experiencing an overdose, you cannot be arrested or prosecuted for doing so under this law.20
With so many accredited alcohol and drug rehab centers in Lincoln to choose from, selecting the right program for your unique needs and budget can feel overwhelming. If you need assistance, call our free, confidential helpline at 800-405-1685 (
Who Answers?) . Our treatment support specialists are standing by 24/7 to help you find the right rehab for yourself or someone you love.