Substance Abuse Statistics in Great Falls, Montana
Montana is a relatively sparsely populated state with rates of substance use disorders and overdose deaths that are lower than in many parts of the country. Still, its urban centers continue to struggle with an influx of opioid drugs, including both prescription painkillers and street drugs such as heroin and fentanyl analogs.4 
Here are a few more statistics about the state of substance use in Great Falls and across the state:2,3

43%
Alcohol played a role in 43% of all traffic fatalities.
35%
The state continues to struggle with opioid overdose, which contributes to 35% of all drug overdose deaths.
920
In 2018, the state logged 920 drug-related cases per 100,000 hospital admissions.
Levels of Substance Abuse Treatment
Various rehab settings and levels of care are available to meet your needs.
Professional Drug Detoxification
Drug and alcohol withdrawal symptoms can be extremely painful and even potentially life-threatening, which is why detox is so important. The detox team can monitor you for complications and provide you with medications and treatment to increase your comfort and safety.
Residential Rehab
Also called partial hospitalization programs (PHPs), these are a great compromise for someone who needs a high level of care but wants to continue living at home. You receive up to 30 hours of treatment per week.
Day Treatment Programs
Also called partial hospitalization programs (PHPs), these are a great compromise for someone who needs a high level of care but wants to continue living at home. You receive up to 30 hours of treatment per week.
Intensive Outpatient Programs (IOPs)
A step down from partial hospitalization, intensive outpatient programs provide a few hours of treatment for a few days per week, including inpatient and group therapy. Many people transition into an IOP after they have completed a residential or PHP program.
Standard Outpatient
The least intensive and structured option, you live at home and commute to the treatment center or a therapist's office for a few hours each week.
Aftercare
Near the end of rehab, you'll work with your treatment team to create an aftercare plan to provide you with the support you need to avoid relapse in the long run.
Financing Drug and Alcohol Rehab in Great Falls
Here are some strategies for paying for alcohol and drug rehab.
Health Insurance
Health insurance providers are required to provide some form of coverage for mental health and substance abuse treatment services, including drug rehab. Contact your provider to learn more about your specific plan.
Montana Medicaid
Montana Medicaid, which provides health coverage to low-income pregnant people and families, covers services like medication-assisted treatment, inpatient rehab, and outpatient rehab.
Montana Medicare
You can use Montana Medicare to cover behavioral health and mental health treatment, including drug rehab and alcohol rehab, as well as screening and assessments.
TRICARE in Montana
Montana is in the West Region for TRICARE and people with this government program can use it to pay for addiction treatment services and therapies.
Publicly Funded and Free Drug Rehab in Great Falls
Free rehab programs and state-funded rehabs are able to offer affordable and no-cost treatment to people who cannot afford care.
Sliding Scale Payments
Sliding scale rehabs are able to offer inexpensive treatment to people without insurance and who cannot otherwise pay for rehab.
IHS-Funded Drug Rehabs
Drug treatment centers that receive funding from the Indian Health Service offer free addiction treatment to Indigenous individuals in Montana.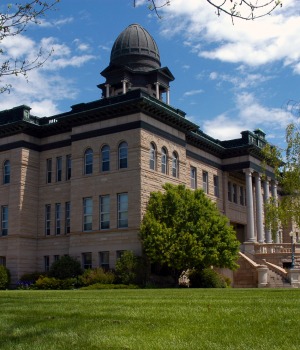 Traveling to and Within Great Falls, Montana
As Montana's third largest city, Great Falls offers plenty of amenities, cultural events, and outdoor activities. If you're looking for alcohol or drug rehab in Great Falls or surrounding areas, or if you are supporting a friend or loved one receiving treatment at a drug or alcohol rehab there, you might want to know a few facts about the city and its environs:
Great Falls hosts several world-class museums, including the Lewis and Clark Interpretive Center, the CM Russell Museum, and the Paris Gibson Square Museum of Art.
Great Falls is served by the Great Falls International Airport, three miles southwest of the city.
The city connects to Helena, Montana's capital to the south, via Interstate 15.
Great Falls has over 57 parks and 40 miles of hiking trails for year-round outdoor activities.
The city has hundreds of local restaurants and shops to try.
Great Falls has more than 25 hotels and motels, including major chains such as Travelodge and Days Inn.
Montana Drug and Alcohol Laws
Below are some relevant Montana laws related to substance misuse::1
Family and Medical Leave Act (FMLA): This law requires companies with over 50 employees to offer at least 12 weeks of unpaid leave to those who need medical care, such as drug rehab.
The Help Save Lives from Overdose Act: This act allows pharmacists to provide naloxone kits to those who know someone at risk of an opioid overdose, as well as harm reduction organizations, first responders, and county health officials.
Montana Good Samaritan Overdose Law: Witnesses to a drug overdose receive limited immunity from drug possession arrest and prosecution for calling 911. This encourages people to reach out for medical help, which can save lives.