Alcohol and Drug Use Statistics in St. Charles County, MO
St. Charles County does an excellent job of tracking how drugs and alcohol affect residents of all ages. The 2019 and 2020 reports on St. Charles County substance use health indicators include:2
1,214
1,214 alcohol-related arrests
1,369
1,369 drug-related arrests
27
27 juvenile alcohol offenses
58
58 juvenile drug offenses
Out of the 108 juveniles taken out of their parents' homes, six were removed due to parental alcohol misuse, 50 due to parental drug abuse, and two due to both alcohol and drug abuse by the parents. Sadly, only about 23% of those who need St. Charles drug rehab services receive it.1
Several measures have been put into place to help anyone at any time seek and receive substance abuse treatment. The Division of Behavioral Health (DBH) provides state funding to accredited drug rehabs in St. Charles in order to assist those who cannot pay to get the help they need.
The Comprehensive Substance Treatment and Rehabilitation (CSTAR) is a network of quality providers who offer the full spectrum of services, including medication-assisted detox, inpatient rehab, intensive outpatient programs, prevention, and recovery support with the help of the DBH.3
If you don't qualify for state-funded treatment, there are other free or low-cost options, including:
Medicaid or Medicare application assistance
Sliding fee scales and discounts
Scholarship opportunities
Payment plans
Addiction Treatment Settings
Compare drug and alcohol rehab settings to figure out the best one for you.
Professional Detox Treatment
Quitting drugs can often result in painful withdrawal symptoms. Fortunately, professional detox treatment can administer medications and medical care to reduce these symptoms and help you feel more comfortable.
Inpatient Addiction Treatment
Also called residential rehab, inpatient involves living at the facility while receiving various therapies, attending groups, and more.
Partial hospitalization programs (PHPs)
Partial hospitalization programs, also called day treatment, are the highest level of care you can receive while still living at home. You attend treatment every day for several hours each day, for a total of about 30 hours per week.
Intensive Outpatient Programs (IOPs)
A bridge between PHP and standard outpatient, IOPs involve a few hours of treatment, for three to five days per week.
Standard Outpatient
You attend therapy and counseling at a therapist's office or clinic for a couple of hours each week.
Aftercare and Ongoing Support
An aftercare plan involves forms of ongoing support that can nourish your sobriety and help prevent relapse, such as ongoing therapy and support groups.
How to Pay for Addiction Treatment Services in St. Charles
Don't let the cost of addiction treatment deter you from getting the help you need. There are many ways to finance drug rehab.
Private Insurance
Health insurance providers like Blue Cross Blue Shield, Aetna, Cigna, and United provide coverage for addiction treatment services like outpatient, PHP, IOP, and inpatient rehab.
Missouri Medicaid
Missouri Medicaid, also called MO HealthNet, provides health insurance coverage to low-income families and individuals, which includes coverage for drug and alcohol rehab.
Missouri Medicare
Missouri Medicare, which provides health coverage to people 65 and older, covers a myriad of substance abuse treatment services.
Sliding Scale Payment Options
If free treatment centers near you are all full or have long waiting lists, you could look into a sliding scale rehab which will only charge you what you can afford based on your income.
TRICARE in Missouri
If you are a veteran or member of the military, you can use Missouri TRICARE to cover some or all of the cost of addiction treatment.
IHS-Funded Drug Rehabs
Indigenous people with substance abuse problems can receive free addiction treatment services at drug and alcohol rehabs funded by the Indian Health Service. Many of these are located on reservations.
Traveling To and Within St. Charles, MO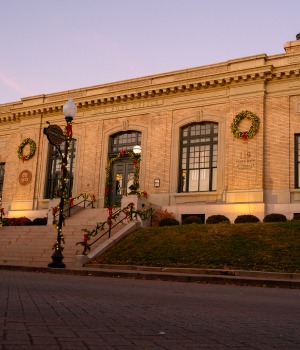 Drug rehabs in St. Charles are accessible from various routes. Flying into the Lambert-St. Louis International Airport will land you within minutes of St. Charles. Upon arrival, you have numerous options for lodging, including:4
21 hotels
15 bed and breakfasts
10 guest houses and vacation rentals
4 camping sites and cabins
There are also Air BnB and VRBO homes, apartments, and condos which may suit someone staying longer than a few days.
To get around St. Charles, you can rent a car, get an Uber or a Lyft, or take the St. Charles Trolley. With so much to do and see, you will find the area supportive of recovery. Enriching activities include:4
9 museums
54 attractions
21 special event facilities
16 golf courses
6 parks
100+ outdoor and indoor activities
100+ places to shop
7 salons and spas
Whether you plan to enter a St. Charles County drug rehab or visit someone in recovery, you will find everything you need to succeed.
Missouri Alcohol and Drug Laws
Below are some relevant Missouri substance abuse and overdose laws:1
Alternative Sentencing: First-time nonviolent offenders and those on probation may be able to attend drug rehab through Missouri's drug court system.
Missouri Good Samaritan Law: This law provides limited immunity from prosecution to people who call 911 to help a person who is overdosing.
Missouri Naloxone Access Law: Any Missouri resident can obtain naloxone without a prescription.
Resources