Expert Insights

I recently heard about the new mobile addiction treatment unit in Saint Louis and I think it's an innovative idea. I know how hard it can be for people to access addiction treatment, even if they have insurance, because there just aren't enough resources for the area. That's critical, in my opinion, because 48 percent of opioid deaths occur in the St. Louis metro area. Taking addiction treatment on the road allows providers to help people directly in the community and I think it should help to reduce overdoses and even provide other services to support people struggling, like food stamps.

~ Olivia Pennelle
Top 6 Drug Rehabs in Saint Louis
Every alcohol and drug rehab in Saint Louis offers its own set of unique amenities, programs, and therapies. Evidence-based treatment is available at multiple inpatient centers in Saint Louis. These facilities often provide a range of therapies, faith-based treatments, and outpatient options for recovery.
Below are the top six addiction treatment centers in Saint Louis based on the following criteria:
Offering evidence-based treatment
Accreditation
Certifications
Client testimonials / reviews
Assisted Recovery Centers of America
Assisted Recovery Centers of America is a premier center for mental health and addiction treatment services located in St. Louis, Missouri. They offer integrated services to adults with substance use and other behavioral disorders. Telehealth is available for those unable to participate in person.

Treatment programs include:

Detox
Outpatient
Withdrawal Management
Transitional Living
Mental Health
Telehealth

Treatment programs are supported by:

Missouri Department of Mental Health
The Commission on Accreditation of Rehabilitation Facilities

Location and contact information:
1430 Olive Street
St. Louis, MO 63103
(314) 645-6840
Harris House Treatment and Recovery Center
Harris House Treatment and Recovery Center is a drug and alcohol addiction treatment center located in St. Louis, Missouri. They are a not-for-profit entity that offers a full continuum of care from inpatient detox to outpatient to transitional housing. Additional support is available to assist with employment skills, anger and stress management, depression and anxiety.

Treatment programs include:

Inpatient
Partial Hospitalization
Intensive Outpatient
Transitional Housing
Family Therapy

Location and contact information:
8315 South Broadway
St. Louis, MO 63111
(314) 631-4299
Bridgeway Behavioral Health
Bridgeway Behavioral Health is a community-based healthcare organization that offers a range of services for medical, mental, behavioral, and substance abuse needs within the St. Louis, Missouri metropolitan area. Addiction treatment is available for adults and adolescents seeking recovery. Dual diagnosis, co-occurring disorders, and psychiatric care is available.

Treatment programs include:

Mental and Behavioral Health
Substance Use
Employment Services
Child Welfare
Medical Services

Treatment programs are supported by:

The Commission on Accreditation and Rehabilitation Faci

Location and contact information:
7020 Chippewa St
St. Louis, Missouri 63119
(314) 835-0461
Queen of Peace Center
Queen of Peace Center, located in St. Louis, Missouri, is a nonprofit organization that serves women and their children. Their programs provide a full continuum of care for those impacted by substance use disorders, co-occurring disorders, and trauma. Treatment, prevention, education, medical care, and housing are provided.

Treatment programs include:

Residential
Outpatient
Health Services
Psychiatric Care
Pregnancy and Postpartum Care
Family Support

Treatment programs are supported by:

LegitScript Certified
United Way
Missouri Department of Mental Health
Substance Abuse and Mental Health Services Administration
St. Louis County Children's Service Fund,

Location and contact information:
325 North Newstead Avenue
St. Louis, MO 63108
(314) 531-0511
Black Alcoholic Drug Services
The Black Alcohol/Drug Service Information Center is a community-based agency that provides culturally sensitive alcohol and drug abuse services to the residents of St. Louis, Missouri. Aware of the emotional pain latent within culturally oppressed circles, Black Alcoholic Drug Services offers innovative strategies to combat addiction and increase self-esteem, while boosting cultural pride.

Treatment programs include:

Intervention
Detox
Inpatient
Outpatient
Transitional Women's Center

Location and contact information:
3654 S Grand Blvd
St. Louis, MO 63118
(314) 621-900
Missouri Network Outreach Center
Missouri Network Outreach Center provides outreach, education, political advocacy, and treatment for individuals suffering from substance abuse disorder in St. Louis, Missouri. Referrals for detox and treatment are available to those seeking additional support. Harm reduction techniques are implemented to reduce the negative consequences of addiction.

Treatment programs include:

Harm Reduction
Treatment Resources
Community Support

Location and contact information:
4022 S Broadway
St. Louis, MO 63118
(844) 732-3587
How Does Saint Louis Compare in Alcohol and Drug Use?
Fatal and non-fatal drug overdoses have become a major concern in Missouri over the past decade. The Show-Me State ranked 32nd in the U.S. for drug overdose death rates in 2020 and is the number-one leading cause of death among adults aged 18-44.1 If you're one of the thousands of Missourians affected by addiction, know that there is help within reach. There are nearly 50 accredited alcohol and drug rehab centers in St. Louis that can get you on the path to recovery.2
Local and federal agencies monitor the number of substance abuse treatment admissions as well as drug-related deaths. Here are some key data points about the city of St. Louis:1,2,3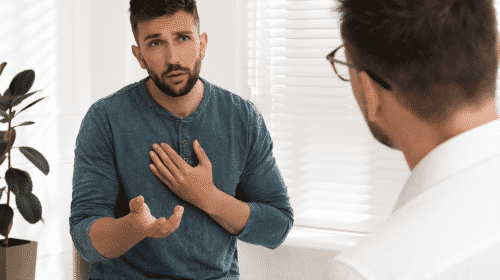 St. Louis drug rehabs have the third-highest admission rate in the state.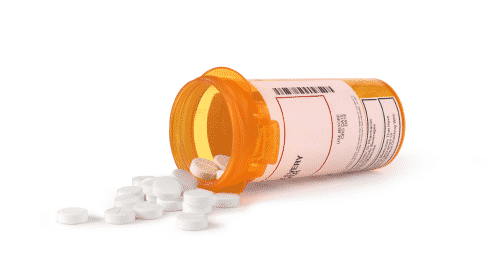 In 2018, Missouri had the highest increase of opioid overdoses of all the states.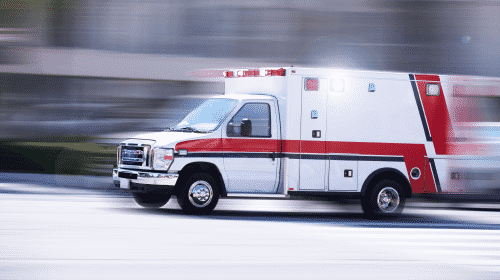 In St. Louis County, the rate of narcotics and hallucinogen overdoses rose to 27.1 per 100,00 residents in 2020.
How Expensive is Drug Rehab in Saint Louis?
The cost of treatment in Missouri drug rehabs can vary widely, depending on factors such as:
Whether you need housing while attending rehab
The types of amenities you're looking for
The level of frequency you need to participate in therapy
The cost of living in the area you move to during treatment
Whatever your specific needs, there is a drug and alcohol rehab in St. Louis, MO, that can help you achieve your sobriety goals.
Are There Low-Cost and Free Drug Rehab Centers in Saint Louis?
State-funded rehabs, such as those that accept Medicare and Medicaid, can help you get into treatment if you can't afford services otherwise.
Reach out to your local health and human services department to see what substance use funding they have available. In St. Louis, the Division of Behavioral Health manages access to low-cost and free drug rehab in Missouri.
Does Insurance Cover Rehab Center Costs?
Yes, insurance coverage generally pays for addiction services. Whereas in the past, providers were able to pick and choose the services they offered, often excluding behavioral health, the Affordable Care Act and Mental Health Parity and Addiction Equity Act work to stop that practice. Insurance providers must pay for mental health and behavioral services that are medically necessary, including seeking treatment for the disease of addiction.
If you want to find out if a specific rehab takes your insurance, the best way is to visit their website and check or simply call and ask or call the number on your insurance card.
Private Insurance
Companies such as Moda, Cigna, and Blue Cross Blue Shield are dedicated to offering high-level substance use disorder treatment and partner with many rehab organizations across the country to do so. Medically necessary services are always covered, with transportation to and from appointments generally also being offered.
The cost of residency may not be covered under insurance, so make sure to speak with your chosen facilities intake team about verifying your insurance and what services will be covered. You can also call the number on the back of your insurance card to be directed towards rehabs within your network.
Medicaid
Medicaid is a health insurance program created for low-income citizens. Qualify by reaching out to your local health and human services department, which can guide you through the process required in your locality.
Medicare
Medicare is a federal health insurance coverage program for people who qualify based on age or disability. There are 16 rehab organizations in and around St. Louis, according to the Substance Abuse and Mental Health Services Administration (SAMHSA).5
How Do You Pay for Addiction Treatment in Saint Louis?
If you don't qualify for a state-funded or otherwise free rehab and are underinsured, there are still options available for you to investigate, so don't give up. You can try reaching out to friends and family for some financial support, and you can create a crowdfunding page to bring in donations. If those options don't work for you, there are also financial assistance programs often offered by rehabs and non-profits.
Choose a Program That Offers Payment Plans: A payment plan may be an option if you have access to some capital but can't afford the entire cost of treatment in one lump sum. These payment plans might be offered by internal financial departments within private rehabs, or you might need to sign up with a third-party lender to facilitate the financing, and you'll pay the lender in monthly installments. Ask the intake counselors at the St. Louis drug rehabs you're thinking of using to see if they offer to finance-like payment plans.
Apply for a Scholarship: A scholarship is exactly how it sounds, a fund to pay for some or all of treatment for someone who can't afford it otherwise. This is usually offered as a last resort, as funding for scholarships can be scarce, especially in places with a large population. Ask the center you want to go to if they have any kind of scholarship you can utilize.
Find a Sliding Scale Program: A sliding scale program offers low-cost services to people based on their income. They may offer services based on a percentage of your income, or they may have a schedule of prices for varying income brackets. Sliding-fee-scale programs are great for when you have a steady income but not enough to afford living expenses as well as care.
Choosing the Right Level of Care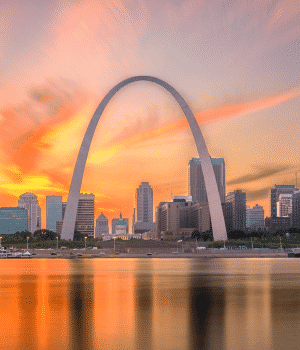 Depending on your personal challenges, your needs will vary, so there is a range of treatment options to utilize.
Medical Detox 
If you have a severe addiction, such as one with alcohol or opiates, then you might need a period of medically supervised detox before you can enter inpatient or outpatient rehab. This can include medication-assisted treatment (MAT) to manage cravings and withdrawal symptoms, as well as access to medical services if need be.
This type of program is sometimes offered by a full continuum-of-care facility, but oftentimes detox is held separately from the program. If an inpatient facility doesn't offer detox, they will typically help arrange transportation from the detox center to inpatient rehab.
Inpatient Drug and Alcohol Rehab
Inpatient settings take care of patients' daily needs, including meals and any medication management, on top of providing evidence-based addiction treatment. They tend to follow a set daily schedule, with a consistent wake-up time, morning therapy, free time, afternoon therapy, and group recreation activities. This regularity helps you learn to think better, as creating a set of expectations to adhere to can help considerably in breaking free of addictions.
Depending on your interests and personal preferences, inpatient drug rehabs in St. Louis have different types of therapies and amenities to offer. Some centers focus on mindfulness training, with yoga therapy and meditation being key aspects of their wellness curriculum. Other centers might follow a 12-step style of programming with a focus on group therapy and self-accountability.
In most inpatient centers, programs are offered that range from one month long to a year, with many centers recommending 90-day stays. Rehab programs also tend to feature Alumni programs for graduates and other forms of step-down care. These aftercare programs offer weekly or monthly meetings and group events to help you stay connected to your recovery community. In this way, you can stay on the sober path long after leaving treatment and encourage new people in recovery to focus on treatment.
Partial Hospitalization Programs
Partial hospitalization, also known as PHPs or day programs, offers the highest level of addiction recovery care available without living in a rehab center. If you can't leave your daily responsibility for 30-90 days to go to inpatient rehab, look for a PHP.
These programs allow you to participate in intensive individual and group therapy every day and receive medical supervision as you recover without requiring you to stay the night. These programs often require five to seven days a week of participation to provide a level of medical supervision and have morning and evening options to give clients more flexibility.
Intensive Outpatient Programs
Offered as a bridge between daily rehab and slightly less of a time commitment, intensive outpatient programs (IOPs) are good options for those who need to balance work, school, and families. IOPs typically offer:
Individual and group counseling
Medication-assisted treatment (MAT)
Sober outings to community events and natural spaces
Family therapy
Referrals to other community resources as needed
This type of rehab program is more flexible than a PHP but still requires hours of participation on therapy days, which can be scheduled three to five days a week in an IOP.
Standard Outpatient
Standard outpatient care typically consists of several groups or individual counseling sessions per week, with an additional, individualized check-in regularly scheduled with your Main treatment provider. This type of rehab is great for someone who wants to continue focusing on building their lives after recovery and only has a few days a week to commit to the program. Standard outpatient treatment is typically accompanied by participation in a support group such as 12-step meetings or SMART Recovery sessions.
Aftercare 
After graduating from your St. Louis alcohol rehab or drug cessation program, continue seeking drug education and counseling to ensure long-term relapse prevention. Different aftercare options are available to fit your lifestyle and personal preference.
12-step programs, including AA and NA, are both highly popular, with support groups available across the country. This type of counseling involves maintaining mindfulness regarding your actions and way of thinking to help you retain your self-respect and accountability, giving you internal motivation to remain sober.
In addition to weekly or monthly meetings, 12-step programs feature a series of tasks to undergo to reach spiritual enlightenment and find a greater purpose through sobriety. These groups are spiritual, with several steps designed to improve your relationship with your creator.
If you prefer a more person-centric program with little to no religious aspect, investigate SMART Recovery. This program is a global network of supportive communities that offer encouragement and co-participation in their four-point curriculum. The four points include motivation building, dealing with cravings, managing internal factors and behavior, and leading a healthy lifestyle.
Other options include residing in a sober living home where drugs and alcohol are prohibited, participating in step-down care through Missouri alcohol rehabs or drug programs, and continuing individual and group therapy sessions. However you choose to approach your recovery and aftercare, our expert addiction counselors can help you find the right program to fit your needs.
Finding Specialized Drug Rehabs in St. Louis
Depending on your background, it might be a better experience to visit a rehab center that focuses on your specific demographic.
Veteran 
Rehab for veterans in Missouri typically provides a more comfortable social group for people who have experienced war to recover. These programs tend to have mental health counselors who are experienced and qualified to help those who also suffer from PTSD, a common ailment of returned soldiers. Veteran rehab programs in Missouri are typically sponsored by the VA or local non-profits.
LGBTQ+ 
Rehab for people in the LGB community needs to provide a safe enough space for participants to express themselves in therapy and live comfortably outside of group sessions. The counselors there have the compassion and knowledge needed to help those struggling with body image, strained family relationships, social backlash, and other issues faced by the community.

Men-Only 
Men may benefit from going to rehab in a center that doesn't include the presence of women, allowing men to focus on their recovery completely. These programs help men find friends in recovery and learn life skills like anger management and mindfulness.
Women-Only 
Women-only rehabs specialize in treating women and provide a safe space for women to process and recover, especially for those who may have experienced sexual assault or abuse from a male partner or loved one.
Teen 
Teen rehabs understand the importance of adolescents and teens having their own space for addiction recovery in which they can support one another from an understanding and empathetic place. Teens may have different treatment needs than adults, such as help with family dynamics, co-occurring mental health disorders, and education.
Young Adult 
Young adult rehabs specialize in treating people between the ages of 18 and 30 years old, addressing unique challenges and risk factors, such as academic stress, thrill-seeking behaviors, drug experimentation, and more.
Should You Travel for Drug and Alcohol Rehab in St. Louis?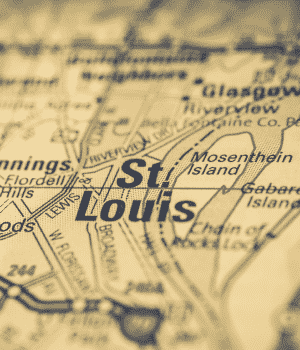 With a bevy of attractions, restaurants, hotels, sports arenas, and more, there are plenty of reasons to visit St. Louis. If you like the natural beauty and awesome places to visit, like aquariums and roller coaster parks, have always wanted to take a pic under the Gateway Arch, or are simply a Cardinals fan, consider attending rehab in St. Louis.
Eureka is a wonderful place to start your search, with its wealth of historical and natural sites, including the Endangered Wolf Sanctuary and three other conservation areas. This neighborhood is just twenty minutes south of downtown, giving it proximity to many of the alcohol and drug rehabs in St. Louis.
Kirkwood is a nice, quiet neighborhood, perfect for families. There's easy access to plenty of dining and fun activities in the 16 square blocks of downtown Kirkwood, all repurposed homes from the late Victorian era. The modernized neighborhood features top-notch public transport, complete with a free electric cab for weekend service through the local hotspots, such as the Kirkwood Farmers Market.
History buffs might enjoy roaming The Ville in their time away from therapy, home to some of the most famous African American educational professionals, athletes, and musicians from the 1920s. This neighborhood is located to the northeast of downtown, near a variety of churches and schools as well as shopping centers.
Alcohol and Drug Laws in Missouri
Missouri has passed laws and bills dedicated to fighting the problem of substance abuse in the state.
Good Samaritan Overdose Law: Minor drug and alcohol charges could be avoided if you witness an overdose and reach out to emergency services. The Good Samaritan law is designed to protect people who seek help for someone or themselves experiencing an overdose, providing some protection from prosecution for the crime of possession of drugs or paraphernalia. Other items protected under this law include holding a false ID, violating a restraining order or parole, and being a public nuisance.6
Prescription Drug Monitoring Program (PDMP): The PDMP, established by St. Louis County Ordinance No.26,352, monitors the prescribing of schedule II-IV controlled substances, including opiate-based painkillers. This creates a traceable record of prescriptions for doctors to reference before offering opiates and helps identify patients at a high risk of addiction.7
Call us at 800-405-1685 (
Who Answers?) anytime for help finding the best alcohol and drug rehab center in St. Louis for you and go over your options and verify your insurance.