Alcohol and Drug Statistics in Owensboro, KY
Kentucky had the third highest drug overdose rate throughout the United States and Washington, DC, in 2020.2 Of those deaths, 85.2% involved some opioid, and 44.9% involved at least one stimulant (cocaine or meth).3 Additional statistics concerning drug and alcohol use in Daviess County are:4,5

15%
A total of 15% of adults in Daviess County from 2018 to 2020 confirmed that they engaged in binge drinking.
3,586
Daviess County saw 3,586 drug arrests per 100,000 people in 2018, over 1,000 higher than the state rate.
35–44
Overdose deaths in Kentucky are most common among people aged 35–44.
16%
There was a 16% increase in statewide Kentucky overdose deaths involving fentanyl from 2020 to 2021.
In 2021, Daviess County saw an overdose rate of 21.27 per 100,000 people, only half of the statewide rate.
Levels of Care for Addiction Treatment Settings
The goal of detox is to manage withdrawal symptoms and help you achieve a substance-free state. Once you complete detox, you're ready to transition into a comprehensive inpatient addiction treatment program.
Professional Detox
The goal of detox is to manage withdrawal symptoms and help you achieve a substance-free state. Once you complete detox, you're ready to transition into a comprehensive inpatient addiction treatment program.
Inpatient Care
The most intensive and structured setting, inpatient rehab offers round-the-clock care and medical supervision. This level of care is beneficial for those with a severe addiction or those who did not see success with outpatient programs.
Partial hospitalization programs (PHPs)
A step down from inpatient care, PHPs require you to attend several hours of treatment at a facility each day and return home during non-treatment hours (usually at night). This is a good option for someone who needs a high level of care but can't commit to an inpatient program.
Intensive Outpatient Programs (IOPs)
Less intensive than PHPs, an IOP involves several hours of therapy per week, often visiting the treatment center between three and five days each week. This is often used as a step-down option from inpatient or PHP.
Standard Outpatient
The least intensive treatment option, a standard outpatient setting involves one to two hours of treatment for one or two days per week. Highly motivated people with a strong support system tend to find this level beneficial.
Aftercare
Support doesn't end once you complete your drug rehab program—it's important to receive aftercare, which can provide you with ongoing support and encouragement in the form of 12-step groups, non-12-step groups like SMART Recovery, ongoing therapy, sober living homes, and more.
How to Pay for Drug Rehab in Kentucky
The following are various ways to finance your recovery program:
Private Insurance
If you have private health insurance, you absolutely want to use it to pay for drug rehab. Just make sure you find a rehab that is in network with your insurance.
Kentucky Medicaid
If you have Medicaid in Kentucky, you can use it to cover the cost of alcohol and drug rehab; however, you'll have to find a rehab that accepts Medicaid.
Kentucky Medicare
If you have Kentucky Medicare, you'll want to use this government health program to pay for addiction treatment services; however, like Medicaid, you need to make sure to find a program that accepts Medicare.
TRICARE in Kentucky
If you are a veteran or member of the military, it's important to know that TRICARE covers substance abuse treatment services for those looking to get sober.
Sliding Scale Payment Options
Other affordable treatment programs involve sliding scale rehabs, which adjust the price of treatment according to your income.
IHS-Funded Drug Rehabs
If you are Indigenous, you can receive free addiction treatment at IHS-funded treatment centers, even if you have health insurance.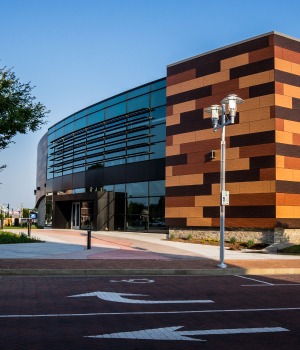 Getting to and Around Owensboro, KY
Whether you are visiting Owensboro to seek treatment or are visiting a loved one in rehab, the city has plenty to offer however long you stay. Getting around and finding the best places can be tough. Here are a few facts and tips that may help your trip be free from hiccups:
There are places to stay for all budgets. Hotels such as Best Western Plus, Comfort Suites, Courtyard by Marriott, Hampton Inn & Suites Downtown, and more are all available in Owensboro. For those on a tighter budget or with an adventurous spirit, there are many motels and beautiful campgrounds available as well.
Owensboro has its own airport (OWB) and is the easiest way to fly into the city. But your only flight options are through Allegiant Air or Cape Air, which fly to limited cities.
Another potentially cheaper option may be through Nashville International Airport (BNA). If you don't have a connecting flight through Cape Air or a car, you can take the bus from BNA to Lafayette St. & 5th Ave S, switch buses to go to Madisonville from there, then take a taxi to Owensboro.
Evenings can be filled with a number of professional artistic displays, including the Bluegrass Music Hall of Fame & Museum, Owensboro Dance Theatre, Owensboro Symphony Orchestra, and more.
The Riverpark Center puts on monthly entertainment. Check their website and monthly calendar to see what is going on during your stay.
For some quiet and time outdoors, you can visit the Western Kentucky Botanical Garden.
Kentucky Drug and Alcohol Laws
Below are some relevant Kentucky substance abuse laws:1
Casey's Law: Loved ones can petition the drug courts for involuntary placement in addiction treatment centers.
NPLEx: This drug tracking program traces ingredients manufacturers use to create meth, such as pseudoephedrine. Pharmacists are alerted when a person tries to purchase more than the legal limit.
Kentucky Opioid Response Effort: This program focuses on drug use and overdose prevention, rehab, recovery, and harm reduction.
Kentucky State Police Angel Initiative: This law encourages people seeking addiction treatment to go to their state police department and ask for assistance.