Des Moines Drug and Alcohol Use Statistics
Des Moines is the county seat of Polk County, Iowa, and the largest city in the state. Like many densely populated areas, the city is no stranger to substance abuse within the community. Notable alcohol and drug use statistics in Des Moines and the surrounding Polk County areas include:1,2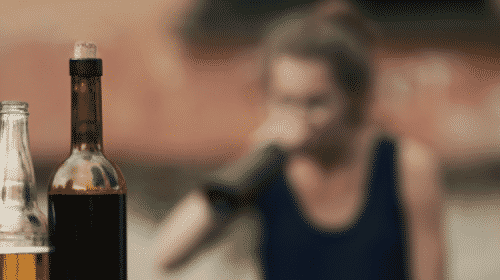 In 2020, roughly 31% of Polk County adults reported regularly engaging in excessive drinking.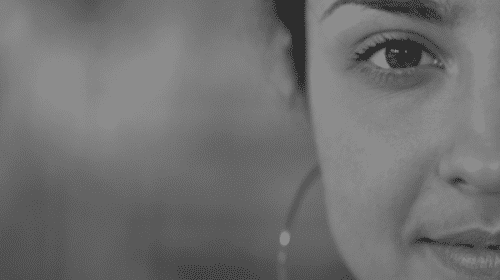 In 2020, approximately 6.4% of Polk County adults reported using an illicit drug at least once per month.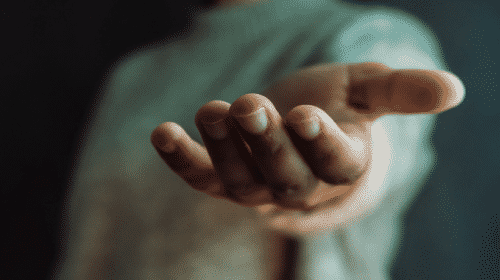 Roughly 8% of Polk County adults reported seeking professional help for alcohol or drug use at some point.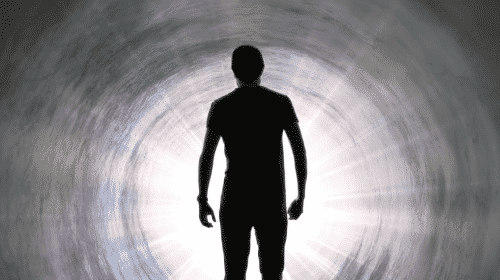 From 2018 to 2020, Polk County recorded 578 drug- and alcohol-related deaths.
Expert Insights

I was saddened to read in the latest Iowa drug strategy that Iowans binge drink, smoke, and use methamphetamines at rates higher than the national average. Drug overdose deaths rose nearly 15 percent at the last count, killing 429 lives just in 2021. The culprit is the rise in opioid use, particularly fentanyl. What is good news, however, is that the Iowa Attorney General wants to destigmatize opioid addiction treatment by providing funding for medication-assisted treatment, with more than 80 new addiction treatment beds in Des Moines with the ability to help 1,500 outpatients. I think these are the kind of resources we need more of to get a handle on this treatable disease.

~ Olivia Pennelle
Top 4 Drug Rehabs in Des Moines
Below are the top four addiction treatment centers in Des Moines based on the following criteria:
Offering evidence-based treatment
Accreditation
Certifications
Client testimonials / reviews
Mercy One House
Mercy One House is a nonprofit that offers substance use disorder treatment and mental health programs in Des Moines, Iowa. They provide the state's largest program for parenting women with children. Those addicted to injectable drugs and pregnant women who inject drugs or misuse substances will be given priority for treatment. Walk-in substance abuse assessments are available.

Treatment programs include:

Detox
Inpatient
Outpatient

Treatment programs are supported by:

The Commission on Accreditation of Rehabilitation Facilities (CARF)

Location and contact information:
1409 Clark St
Des Moines, IA 50314
(515) 643-6500
Prelude Behavioral Services
Prelude Behavioral Services Community and Family Resources offers recovery housing in De Moines, Iowa, for adult men and women in need of longer term care. To be selected and given priority, dedication to the goal of long term recovery is required. Case management services that address issues such as prenatal and family health care, mental health concerns, parenting, childcare, transportation, job seeking/retention, budgeting, and financial management are also provided.

Treatment programs include:

Recovery Housing
Case Management

Treatment programs are supported by:

The Commission on Accreditation of Rehabilitation Facilities (CARF)

Location and contact information:
4014 Kingman Boulevard
Des Moines, IA 50311
(515) 255-3373
Covert Action Treatment Facility
Covert Action Treatment Facility provides medication assisted treatment for opioid addiction in Des Moines, Iowa. Their medication assisted treatment and behavioral therapy combination treats the physical and emotional aspects of addiction. Counselors are provided during the duration of treatment.

Treatment programs include:

Detox
Outpatient
Medication Assisted Treatment

Location and contact information:
1223 Center St #22
Des Moines, IA 50309
(515) 218-6125
UCS Healthcare
UCS Healthcare provides alcohol and drug addiction treatment in locations throughout Iowa. Their Des Moines, Iowa facility provides individual and group services six days a week. Medical care, including LGBTQIA medical care, medication assisted treatment, and individual and group therapy are available.

Treatment programs include:

Detox
Inpatient
Outpatient
Medication Assisted Treatment

Location and contact information:
1300 Woodland Ave
West Des Moines, IA 50265
(515) 280-3860
How Much Does Alcohol and Drug Rehab in Des Moines Cost?
Treatment costs at Des Moines drug rehabs and alcohol rehabs vary greatly based on many factors. Some rehab centers charge tens of thousands of dollars for luxury addiction treatment programs, while others offer highly affordable rehab programs with more standard features. Ultimately, your rehab costs will depend on several variables, including:
The treatment setting that's best for your needs (inpatient or outpatient)
Whether you have health insurance
The length of time you spend in treatment
Whether you need specialized treatment services, such as dual diagnosis care or medications
The type of rehab facility you choose (non-profit, government-funded, or privately funded)
If you're worried you won't be able to afford alcohol or drug rehab in Des Moines, you can still get high-quality help. Many rehab facilities understand that cost is a common barrier to addiction treatment and offer various forms of payment assistance for eligible persons. No matter your financial situation, you can find a facility that will work with you to ensure you get the care and support you need.
How to Find Low-Cost and Free Rehabs in Des Moines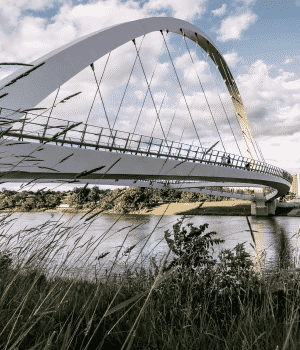 If you're experiencing a difficult financial situation, you may qualify for low-cost or free treatment at a state-funded drug or alcohol rehab in Des Moines. State-funded facilities receive government subsidies that allow them to provide treatment at little to no cost for people with low incomes, no insurance, or inadequate insurance.
These treatment centers are licensed by the state of Iowa and provide high-quality, evidence-based care for addiction. But, because state-funded facilities rely on public funding, they may not be able to offer the most cutting-edge treatment services or complementary therapies. Funding limitations may also restrict capacity at these facilities, so many have waiting lists for program enrollment.
To qualify for reduced-cost or free care at a state-funded alcohol or drug rehab in Des Moines, you must provide proof of income to demonstrate financial need. In most cases, you must also provide proof of Iowa residency and proof that you're either uninsured or underinsured.
Do Medicare and Medicaid Cover Drug Rehab?
Yes, both Medicare and Medicaid plans provide coverage for addiction treatment. These government-funded insurance programs typically cover medically necessary inpatient treatment, outpatient treatment, and medications for substance use and mental health disorders.3,4 Several other treatment services, such as screenings, counseling, peer support, and case management, may also be covered, depending on the plan.
If you're enrolled in one or both of these insurance programs, your benefits and extent of coverage for addiction treatment depend on the type of policy you have. You must also choose a Medicare- or Medicaid-approved rehab facility if you want to use your insurance to cover the cost of your care.
Does Private Health Insurance Cover Addiction Treatment?
The Affordable Care Act of 2010 classified addiction and mental health treatment as essential health benefits that all healthcare insurers must provide coverage for.5 So if you have private health insurance, it should provide partial or full coverage for addiction treatment and mental health services. However, your specific benefits and the amount of coverage you have depend on your provider and plan.
Be aware that if you want to use your health insurance to pay for addiction treatment, you must choose a drug or alcohol rehab in Des Moines that accepts your plan. You may need to pay an out-of-pocket deductible before your coverage kicks in, and your plan may require a copay for certain covered services.
If you're unfamiliar with your insurance policy's behavioral health coverage, you can call the number on the back of your insurance card to learn more about your benefits. You can also request a list of Des Moines alcohol rehabs and drug rehabs that are in-network with your provider and plan.
What to Expect at Alcohol and Drug Rehab in Des Moines
Each person's addiction treatment needs are unique, and as they work through recovery, those needs evolve over time. That's why addiction treatment exists on a continuum of care, which involves various intensities of treatment and support to suit a wide variety of needs. When you initially seek treatment, you may need a more intensive level of care, such as inpatient treatment. But as you progress through recovery, your needs will evolve, so the intensity of the care and support you require will likely change, too.
Receiving a Substance Abuse Assessment
The first step in your addiction recovery journey is a comprehensive substance use assessment, which you can complete with your physician or at the rehab facility of your choice. This assessment is a clinical tool that evaluates the severity of your addiction, so your treatment provider can develop a plan of care that's tailored to your unique needs. As part of your assessment, you'll likely also complete a mental health screening that evaluates whether you need treatment for any co-occurring conditions.
Be aware that this comprehensive, in-depth evaluation will likely require you to provide a considerable amount of personal information. Your provider may ask you for details about your income, job, family situation, cultural background, sexual orientation, and any traumatic experiences you've had. They'll also review your medical history, substance use history, and treatment or relapse history, if applicable. All of this information will help your provider understand your condition and current circumstances, so they can coordinate effective, multidisciplinary treatment that addresses your needs holistically.
Medical Detox
If you have a lengthy history of alcohol and/or drug use, your brain and body may be dependent on those substances to function normally. When you stop using substances, your body will begin its natural detoxification process, which will likely produce withdrawal symptoms.
Depending on the substance(s) you used and the length of time you used them, those symptoms may be severe and highly uncomfortable. Opioid withdrawal symptoms can be highly distressing, and withdrawal from alcohol, benzodiazepines, and barbiturates can even be life threatening without medical support. That's why medical detox programs exist.
These inpatient programs provide 24/7 medical supervision and care to allow you to withdraw from alcohol and/or drugs as safely as possible. Throughout your stay, you may receive FDA-approved addiction medications, IV fluids, and other symptom-relieving medications. You may also receive counseling or psychiatric support to help you mentally prepare yourself for the transition to intensive treatment.
If supervised detox is the first step in your recovery plan, understand that this program is not a substitute for addiction treatment. Rather, medical detox simply allows you to achieve a substance-free and medically stable state. Only in that state can you undergo comprehensive treatment that provides multidisciplinary therapy for addiction.
Inpatient Rehab in Des Moines
Inpatient rehab programs provide an immersive, continually supervised, and highly structured environment for people with serious substance use disorders. These programs require you to live at the treatment facility full time, where you'll participate in various evidence-based therapies daily. You'll have 24/7 access to addiction experts who will monitor and support you as you work through recovery, adjusting your care plan as needed.
Each rehab facility is unique and offers different services, but some of the therapies and supportive services you may have access to include:6
Evidence-based behavioral therapies for addiction
Individual, group, or family therapy
Dual diagnosis treatment for co-occurring mental health disorders
Medications for substance dependence or mental health conditions
Peer support groups
Holistic therapies like mindfulness meditation, yoga, art therapy, or recreational therapy
Substance use and relapse prevention education
Aftercare planning
If you're able to put your normal life on hold for a while, inpatient rehab can offer you several benefits that support your long-term recovery. You'll receive highly personalized, attentive care that involves many types of therapy while getting support from your peers in treatment. This type of care also allows you to eliminate day-to-day distractions and stressors that may complicate your recovery process. Ultimately, inpatient treatment provides a stable and highly supportive environment that allows you to focus wholly on recovery throughout your stay.
Step-Down Care
If you begin your recovery journey in an inpatient program, you may benefit from stepping down to an outpatient program when you graduate from treatment. Transitioning from inpatient to outpatient rehab allows you to continue building your recovery skills in a structured yet flexible treatment setting. It also allows you to gradually step down the intensity of your care to meet your ever-evolving needs.
Depending on the level of support and supervision you need, your provider may recommend one of the following outpatient programs:7

Standard outpatient treatment: This level of care is the least intensive and typically involves one or two weekly meetings and up to 10 hours of weekly counseling or therapy. Low-intensity programs typically also provide substance use and relapse prevention education and can function as a form of aftercare, depending on your needs.
Intensive outpatient program (IOP): his level of care provides structured, individual, and group therapy from a multidisciplinary team of treatment professionals. IOPs typically provide the same types of intensive care provided by inpatient treatment but with less clinical and medical support. Programs generally include three to five weekly treatment sessions, each of which involves several hours of therapy.
Partial hospitalization programs (PHPs): These programs provide the most intensive level of outpatient care for complex substance use and/or mental health conditions. Treatment is highly individualized and involves daily or near-daily supervision and care from a multidisciplinary team of providers, including medical and clinical support staff. Programs provide highly intensive therapy and typically involve five to seven weekly treatment sessions that last several hours per day.
Because outpatient programs are more flexible than inpatient rehab, you'll have the opportunity to work, go to school, or care for family while in treatment. You'll also get to work on applying your recovery skills to your everyday life. Depending on your needs, you can increase or decrease the intensity of your care and may be able to prolong your treatment if necessary.
Although outpatient rehab often serves as step-down care, it can also serve as the first step on your recovery journey, depending on your needs. If you have a mild substance use disorder and a strong support system at home, you may not need inpatient treatment. For many people, intensive outpatient programs provide a more affordable and equally effective alternative to inpatient care.7
Aftercare and Relapse Prevention
Addiction recovery is an ongoing process that will continue for the rest of your life. That's why having a post-rehab aftercare plan is essential. This plan aims to support you in early recovery, help you avoid relapse, and assist you as you work toward your future goals.
As part of your rehab program, your treatment providers will work with you to identify the supportive aftercare resources that will set you up for long-term success. These resources may include:8
Sober-living housing
Peer support groups
Recovery support groups like SMART Recovery, NA, or AA
Ongoing individual and/or group counseling
Alumni programs managed by your rehab facility
Medication management
Vocational assistance
Even with a solid aftercare plan in place, relapse can still occur. Addiction is a chronic relapsing disorder that changes the way your brain works, and those changes can persist long after you stop using substances.9 If you do experience relapse, understand that a slip is merely a small setback on your lifelong recovery journey. You may simply need more support and time in treatment to get yourself back on track.
What to Consider When Choosing the Right Des Moines Rehab for You
When choosing an alcohol or drug rehab in Des Moines, think about your needs and preferences. Each rehab facility is unique and offers different features, treatment approaches, and specialized services. Consider the following factors to narrow down your options:

Cost: If you need affordable care, consider facilities that offer financial assistance or payment programs. If you have insurance, choose a facility that's in-network with your plan.
Features and amenities: Some facilities offer upscale amenities like private rooms, gourmet meals, and spa services, while others offer standard features. Generally, the more amenities a program offers, the more it will cost.
Demographic-specific treatment:Some Sacramento addiction treatment centers design programs to aid specific needs in the community. These facilities can help you face challenges that may not relate to other people. Examples of demographic-specific treatment include young adult rehab, teen rehab, women-only rehab, programs for LGBTQ+ individuals, veterans, and more.
Facility location: Decide if you'd like to be in a busy, urban setting or a more secluded, natural environment farther away from the hustle and bustle of the city.
Treatment approach: Some facilities use a faith-based approach that incorporates spiritual philosophies, while others integrate holistic therapies like meditation into treatment.
Treatment specializations: Some facilities specialize in demographic-specific treatment programs for veterans, LGBTQ+ individuals, and teens. Others specialize in gender-specific treatment, dual diagnosis treatment, and medication-assisted treatment for opioid dependence. Consider which treatment specializations can benefit you and look for a facility that offers them.
What to Look for in a Quality Treatment Program
With so many Des Moines drug rehabs and alcohol rehabs available, finding the right addiction treatment program for your needs can feel overwhelming. As you weigh your treatment options, keep in mind the following characteristics, which demonstrate a rehab facility's commitment to providing the highest quality of care.
Accreditation
Verify that any program you're considering is licensed and certified by the State of Iowa, as this indicates adherence to basic safety and quality requirements. Also, be sure to check whether the facility is accredited by a national compliance organization such as the Joint Commission or the Council on Accreditation of Rehabilitation Facilities (CARF).
Low Staff-to-Patient Ratio
Rehab centers with low provider-to-patient ratios focus on providing highly personalized and attentive care. In these facilities, treatment providers are readily available and can spend considerable time addressing your unique recovery needs. They can also monitor your progress closely and adjust your treatment plan as necessary to meet your ever-evolving needs.
Onsite Medical Care
If you need medications for post-acute withdrawal symptoms or a mental health condition, verify whether you'll have access to onsite medical care. Facilities that offer medical detox programs can also support you as your body eliminates drugs and/or alcohol before your treatment program begins.
Licensed and Certified Staff
Make sure the program uses a treatment approach that has scientific evidence proving its efficacy. Some evidence-based therapies to look for include cognitive behavioral therapy, motivational enhancement therapy, contingency management, medication-assisted treatment, and peer support.6 Quality programs should use a multi-pronged approach that includes more than one form of evidence-based treatment. They should also be mindful of patients' physical and mental health conditions and how they may affect treatment and recovery.
Aftercare Planning
Quality addiction treatment programs provide long-term care and support because most people with addiction require ongoing support for months or even years after rehab. Look for facilities that not only tailor an aftercare plan to your needs but also offer supportive post-rehab resources. Services you may want to look for include counseling, alumni programs, recovery support groups, and sober-living housing.
Should I Travel to Des Moines for Alcohol and Drug Addiction Treatment?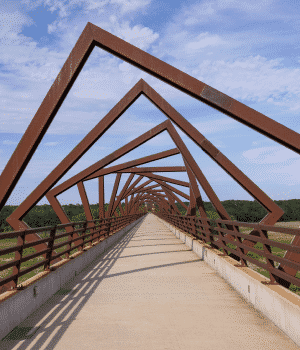 Traveling to Des Moines for drug or alcohol rehab can offer you many benefits, especially if your local area lacks high-quality addiction treatment services. Enrolling in a rehab center away from home can allow you to avoid triggers and distractions that would otherwise complicate your recovery. Traveling to a new area can also give you a fresh start mentally, which may help you focus more intensely on your treatment and recovery.
If you're considering traveling to Des Moines, think about whether you have family or other supportive loved ones in the area. Having a strong support system as you work through recovery is essential, whether you're near or far from home.
Neighborhoods in Des Moines to Consider for Rehab
Des Moines has several neighborhoods, many of which boast high-quality addiction treatment facilities. If you prefer a bustling, urban environment, one area of the city to consider for treatment is East Village. This neighborhood is known for its many buildings on the National Register of Historic Places, as well as its vibrant feel and diverse population. East Village is home to several museums, musical events, walking trails, memorials, and the Des Moines Botanical Garden, so there's always something fun to do.
If you prefer a quieter, less urban environment, you may want to consider facilities located in or near the Windsor Heights or West Des Moines neighborhoods. Both of these areas offer quick access to many green spaces, including Walnut Woods State Park, Gray's Lake Park, Raccoon River Park, and Des Moines Water Works Park.
Drug and Alcohol Laws in Des Moines, Iowa

Involuntary Commitment to Treatment: Under Iowa Code Chapter 125, anyone can file an application to have another person involuntarily committed to treatment or hospitalized if they have a serious substance-related disorder. However, only persons who lack judgemental capacity and present a danger to themselves or others can be placed in treatment against their will.10
Iowa Naloxone Standing Order: This statewide standing order allows licensed pharmacists to dispense naloxone without a prescription to anyone who may be at risk of an opioid-related overdose. Anyone who may be in a position to assist someone experiencing an overdose can also get naloxone from a pharmacy without a prescription.11
Iowa Good Samaritan Law: This law provides limited legal protection for people who seek medical assistance for someone experiencing an overdose in good faith. Under this law, an individual who reports an overdose will not be arrested, charged, or prosecuted for possession or use of controlled substances or paraphernalia.12
If you need assistance finding the right drug or alcohol rehab in Des Moines, either for yourself or someone you care about, we're here to help. Call 800-926-9037 (
Who Answers?) to speak with a treatment support specialist who can help you explore your Des Moines addiction treatment options.
Resources