Alcohol and Drug Use Statistics in West Des Moines, IA
While West Des Moines covers several counties, most of it is in Polk County. Here are drug and alcohol statistics from 2021 and years prior that focus on the impact of substance abuse in Polk County:1,3
45.3%
45.3% of people said they were personally impacted by substance abuse.
30.8%
30.8% of people who live in Polk County considered themselves to be heavy alcohol drinkers.
29%
Between 2016 and 2020, 29% of the driving deaths in Polk County involved alcohol.
Traveling to and Within West Des Moines, IA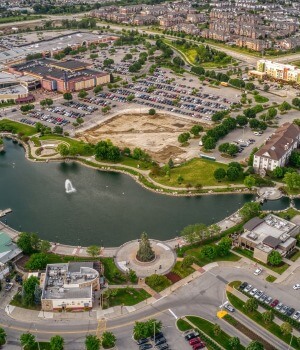 From hundreds of acres of parkland to a stop on the underground railroad, West Des Moines has a lot to offer visitors to the area. If you are visiting someone who is a patient at a West Des Moines drug rehab or alcohol rehab or in treatment yourself, here are some helpful tips for getting around town and some ideas of what to do once you're here.
West Des Moines is located at the crossroads of Interstates 35 and 80, making it easy to reach by car.
If you're flying, Des Moines International Airport is about 8 miles away.
The Des Moines Area Regional Transit Authority runs through many local communities, including West Des Moines.
West Des Moines is home to several parks including the 631-acre Raccoon River Park. This space features multi-use trails, a dog park, an ice rink, a 232-acre lake, a fishing pier, a boat ramp, and a beach. Additionally, Walnut Woods makes up 260 acres of wooded land along the Raccoon River.
Check out the historic Jordan House, which was an official site on the National Underground Railroad.
After your tour, head to Historic Valley Junction for some shopping. This renovated railroad district has more than 150 shops, including art galleries, antique shops, and restaurants.
Resources
University of Wisconsin Public Health Institute. (2022). County Health Rankings – Polk County.
Office of the Governor of Iowa. (2022, July 12). Gov. Reynolds and officials warn Iowans of dangerous Fentanyl and fake pills.
UnityPoint Health-Des Moines, MercyOne Des Moines, Broadlawns Medical Center, Polk County Health Department, Dallas County Health Department, Warren County Health Services, United Way of Central Iowa, EveryStep Mid Iowa Health Foundation. (2021). 2021 Community Health Needs Assessment Executive Summary – Polk, Warren, and Dallas Counties, Iowa.