Alcohol and Drug Use Statistics in Cedar Rapids
Here are some statistics concerning alcohol and drug use in Cedar Rapids and the surrounding Linn County:3,4,5,6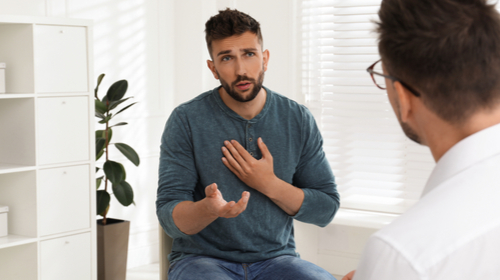 There were approximately 729 admissions into rehab for alcohol misuse in 2019.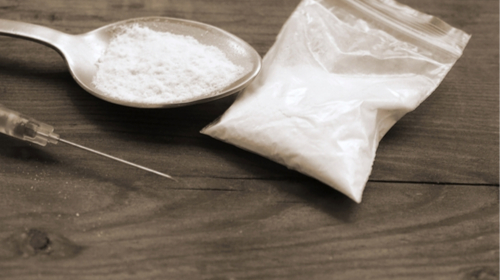 Fentanyl and heroin are the most common drugs associated with overdose in Linn County.
83.8% of overdose deaths in Linn County were residents in Cedar Rapids.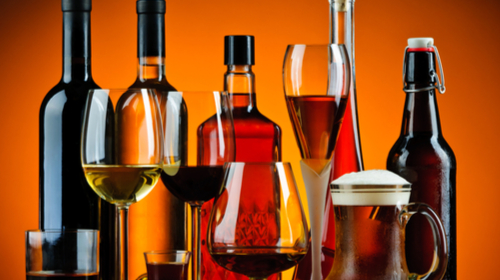 19.6% of adults in Linn County report binge drinking in the past 30 days.
Paying for Alcohol and Drug Rehab in Cedar Rapids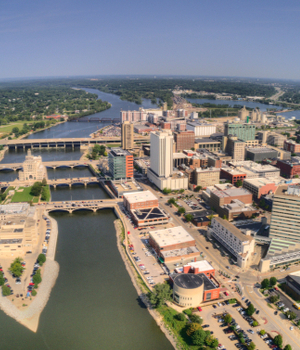 If you are concerned about how to pay for rehab, you have a number of low-cost and free options available.
Rehab Scholarships
A rehab scholarship is a monetary award given by a rehab center to pay for the cost of your treatment. These funds don't have to be repaid, but you may have to fill out an application and go through a process to be approved.
State-Funded Rehab Centers
States-funded rehab programs receive government grants to provide low-cost or free rehab to those in need. These types of rehab centers are usually only available to those who have a low income or no income. State-funded rehabs may include methadone clinics that treat opioid use disorders.
Charitable Organizations
A number of charities offer free or low-cost rehab to those in need. These organizations are usually funded by charitable donations from individuals who support the charity monthly.
Free and low-cost drug and alcohol rehab programs and referrals are available in Cedar Rapids, including:
Mental Health Access Center
The Salvation Army at 1000 C NW Avenue
Private Health Insurance, Medicare, and Medicaid
Private health insurance can help pay for the costs of rehab. If you do have private insurance like Cigna or Aetna, you can use your insurance to reduce or eliminate the costs associated with attending rehab.
Check with your insurance provider before attending rehab to make sure that your rehab is in network with your provider.
If you don't have private health insurance, you still have options available to pay for rehab. You may qualify for Medicaid or Medicare.
Medicaid is a state and federally-funded program that offers health benefits to individuals and families who have a low income. You may also qualify if you are disabled.
Medicaid covers both drug and alcohol rehab. The treatments that Medicaid covers includes:7
Inpatient rehab
Outpatient rehab
Medical detox
Crisis response
Medicare is a federal program that offers health benefits to individuals aged 65 and older. Medicare covers drug and alcohol rehab as well. Some of the treatment covered include:8
Any medications prescribed while in rehab
Outpatient rehab
Inpatient rehab
Hospitalizations due to substance use
Follow-up visits
Patient education regarding substance use disorders
Medicaid and Medicare can make rehab more affordable by reducing or removing the costs associated with treatment. To qualify for Medicaid in Iowa, in addition to having a low income, you may also have to prove your citizen status, Iowa residency, and any assets you may own. To qualify for Medicare you must be aged 65 years or older. Qualifications are made through the Social Security Administration.
Is it Easy to Travel to and Within Cedar Rapids?
Cedar Rapids is the second largest city in the state of Iowa and is home to bustling bio-processing and corn processing centers. In fact, Cedar Rapids is the largest corn processing city in the world.1
Fortunately, you can choose from many quality Cedar Rapids drug rehabs and Cedar Rapids alcohol rehabs that offer long-term and short-term care treatment options. There are also plenty of things to do in Cedar Rapids.
Attractions: Cedar Rapids is home to the Brucemore estate, an 1886 mansion located on 26 acres of beautifully cultivated gardens. After a trip to the Brucemore, you can visit the National Czech and Slovak Museum and Library to experience history through the eyes of Czech-Slovak immigrants.
To round out your trip, you can visit the Cedar Rapids Museum of Art and the Paramount Theater for some quality entertainment.
Airports: Cedar Rapids is home to the Eastern Iowa Airport, a public airport where you can catch an early morning flight while having a latte. Cedar Rapids also has a number of comfy hotels to accommodate you and your family if you choose to travel to Cedar Rapids for rehab.
Rental Car or Car Services: Cedar Rapids is a car-dependent city, and most streets don't have bike lanes, so you'll want to have a reliable vehicle for your trip or use Uber or Lyft.
Whether you are in need of a drug rehab or an alcohol rehab, Cedar Rapids has therapy options and programs to fit your needs and experiences. Our treatment support specialists are available 24/7 to take your call at 800-926-9037 (
Who Answers?) .
Resources