Substance Abuse Statistics in Bolingbrook, IL
Bolingbrook, Cook County, Chicago, and the rest of Illinois aren't the only places experiencing the damage that opioids, alcohol, and other illicit substances are doing. Here's a closer look at what that damage has done:3
82%
82% of those deaths happened between June and December and reportedly involved fentanyl.
2,100
The opioid-related death count was estimated to have surpassed 2,100 cases in 2021.
Local Info: Traveling to and Within Bolingbrook, Illinois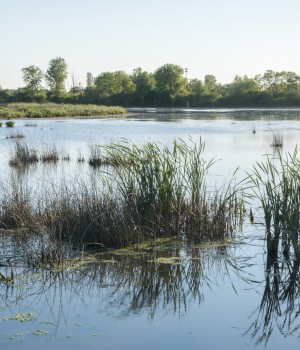 Bolingbrook is home to the famous Boughton Ridge Golf Course as well as the Bolingbrook Golf Club. Of course, there's plenty more to do than simply golf in Bolingbrook and plenty to see as well.
If you're considering getting treatment from one of the Bolingbrook drug rehabs or Bolingbrook alcohol rehabs, you'll want to consider your environment. The same goes for visiting a loved one attending drug and alcohol rehab in Bolingbrook.
Here are a few things to know about the area:
The nearest major airports are the Chicago Midway Airport (18 miles away) and Chicago O'Hare International Airport (21 miles away).
There are hundreds of accommodations from luxury to modest hotels, motels, Airbnb, and bed and breakfasts.
Bolingbrook offers public transportation via the Lisle Metra Station (which will take you all the way to downtown Chicago) and buses. Rideshares including Lyft, Uber, and regular Taxis are also available throughout the village.
Aside from golfing, Bolingbrook has plenty of other indoor and outdoor attractions. This would include the Pelican Harbor Water Park, the Hidden Oaks Conservation Area, the Hidden Lakes Historic Trout Farm, shopping, restaurants and more.
Bolingbrook is mostly a car-dependent town. However certain areas are walkable, and the whole village is considered safe to do so.
Resources
DEA Intelligence Report. (2019, November). The Drug Situation in the Chicago Field Division.
Illinois Department of Public Health. (n.d.). Opioid Data Dashboard.
Cook County Government. (2022, January 26). Cook County Opioid Overdoses for 2021 Set to Surpass 2020 Numbers.