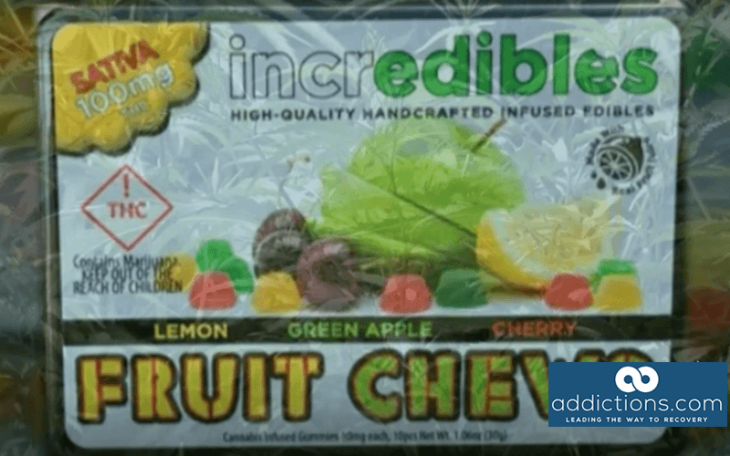 A fifth grader and her friends got more than a sugar rush when the nine-year-old gave THC (tetrahydrocannabinol) laced gummy bears to three students in the cafeteria of a New Mexico elementary school. In a case of blissful ignorance, the girl ate three of the candies by herself while three of her friends shared another.
It did not take long before the school officials noticed that something was amiss. One girl complained of dizziness; another said that she couldn't see while others were said to be 'giggly.' It is reported that the girl brought the candy from home one morning and thought that she was sharing it.
She told the nurse that she felt ill and dizzy, and after initially suspecting food poisoning, the nurse asked to see the box of gummy bears. It was only after inspecting the box that had been trashed after being emptied that the nurse realizes what had happened.
The dean of the institution confirmed that the picture on the box did indeed look like real candy. None of the students had lasting effects.
The girl's parents said that they use them as medical marijuana, with the girl saying that she did not know this, and would otherwise not have eaten them as she knows not to use drugs.
Regardless, she was suspended for a week while her parents are under investigation.
The school authorities held an emergency meeting to give a course on the dangers of edible marijuana, and insisted on the 'no food or drink' from outside policy. "As we informed our parents via email for the incident happened last week, we would like to remind all students and parents to be cautious about food/drink sharing," read a Facebook post by the school. "We kindly ask our parents and community members not to talk explicitly about drugs/medicine when students are present (unintentionally to tempt or encourage students to use drugs)."
Medical marijuana is now legal in 29 states, and recreational marijuana permitted in another 8, including DC. Back in 2007, New Mexico became the 12th state to legalize medical marijuana.
Edibles come in some forms, from baked goods, gummy bears, beverages, and chocolates. Laws on the packaging and labeling of marijuana-laced products are inconsistent across the states, leading to such mix-ups.
The Colorado Department of Public Health and Environment argue that edibles put children in grave danger of poisoning; adding that visits to hospitals and calls to poison control increased after medical marijuana was legalized. Aside from accidental poisoning of minors, most users usually do not realize the delayed effects and as a result, consume higher amounts than recommended.
Del Curto, the dean of the elementary school in a statement with local media, said that the laced candy was in a box labeled 'Incredible.'. However, the company said that it sells different flavors of THC laced gummy bears and that the product in question was a forgery.