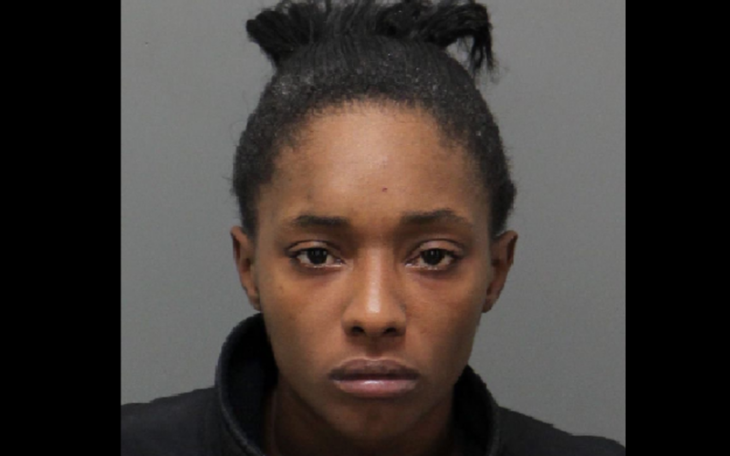 The mother of a one-year-old girl and her teenage friend have been arrested on child abuse, and drug charges after a video appeared to show the woman's child being given marijuana.
Allan Maldonado (18) of North Carolina, appeared in a Raleigh court last week accused of contributing to the delinquency of a minor as well as possession of marijuana; both misdemeanor charges.
The arrest came after a Facebook video, seen by millions of people, appears to show Maldonado helping the infant to smoke marijuana.  Police were alerted to the video after an outraged Facebook user, who was not known to the accused, used the social media network to urge action after seeing the video.  During the short online clip, an adult's hand is seen holding a marijuana cigarette to the baby's lips, after which the child appears to be seen exhaling smoke.
Maldonado was the second person to be arrested in this sad case.  The previous week, the child's mother, Brianna Ashanti Lofton (20) was arrested and faces charges of child abuse and possession of Marijuana.
Although the relationship between the two defendants is not clear at this time, they appear to have known each other for some time.  Last August, according to court records, both parties were charged with assault after an altercation between the two of them caused police to be called to Brianna's home where the child (just a few months old at the time) was present.
Lofton's attorney refused to comment on the relationship between his client and her co-defendant but, in a strange twist, teenage Maldonado, who has been appointed a public defender, insisted that the child is not his and asked to be given a paternity test.  The Judge denied the request, citing that it was a matter which would need to be dealt with separately in this case.
Marijuana is made from the dried leaves and flowers of the Cannabis Indica plant, extracts of which include oil, hash, shatter and wax.  Containing over 500 chemicals, including delta-9-tetrahydrocannabinol, known as THC, which is the part which produces the drug's mind-altering effects, Marijuana is usually smoked but can also be eaten.
Although illegal as a recreational drug, medical marijuana is legal in some States and is thought to relieve the symptoms of a number of illnesses, including cancer.
Smoking marijuana can have harmful effects – particularly for young children whose lungs are not yet fully formed.
Following the arrests, Maldonado was held in Wake County before appearing at Raleigh court. Lofton is currently being held on $100,000 bail.
Both parties are prohibited from making any contact with the child who is now in the care of child protective services.