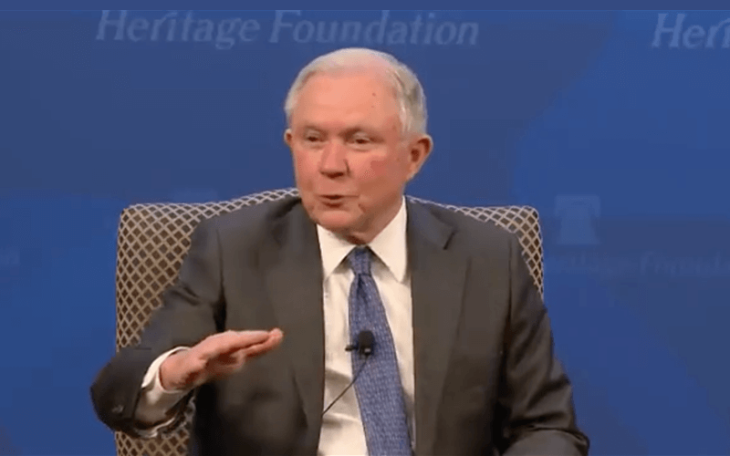 Legalization of marijuana has been one of the topical issues in the history of United States with different factions citing contracting theories about the problem.
Perhaps the most recent voice on marijuana legalization has been that of Attorney General Jeff session, who has vowed to crack down on its users.
According to Sessions, the opioid crisis witnessed across America can be attributed to marijuana. He believes the adverse addiction to heroin can be linked to different prescriptions, and marijuana is among the culprits.
"Most addiction cases on records are usually conceived by prescriptions and marijuana has a hand in this taking the statistics to as high as 80 percent," he said.
Referring to the old gateway drug theory, Session has occasionally blasted marijuana users and insisted that good people rarely use drug substances.
However, his sentiments did not sit well with some of his critics like former Attorney general Erick Holder who is opposed to marijuana enforcement.
Holder praised Obama's administration policies on marijuana during his tenure. Given the close relationship between the usage of marijuana and other opioids, Mr. Sessions' idea is said to be worsening the already bad situation.
Contrary to Session's views on marijuana, studies show that marijuana is a substance that can help in saving lives, especially in opiate overdose related cases.
Marijuana can act as an alternative pain reliever when used for medicinal purposes and by doing so reduce the usage of opiate substances. In a study done across all states in the US, it was established that in places where marijuana was legal, there was about 25 percent decrease in deaths related to overuse of opiates.
When Colorado decriminalized the use of marijuana for recreational purposes Colorado, a drop of 6.5 percent in overdose-induced deaths was recorded.
In New Mexico State, where opiate addiction is on the rise, researchers found that people with access to marijuana were more likely to stop addiction with a broader margin of about 17 percent as compared to those who had no access to it.
However, similar studies reveal that legalizing marijuana for medical uses will be useless if there will be no constituent medical centers for disbursing the drug.
From these findings, it is evident that cannabis can be used as a preferred alternative to opioids if the necessary regulations are stipulated and strict views such as those held by Jeff Sessions flexed. If indeed the use of cannabis was dangerous, it could be revealed by the data as suggested by researchers.