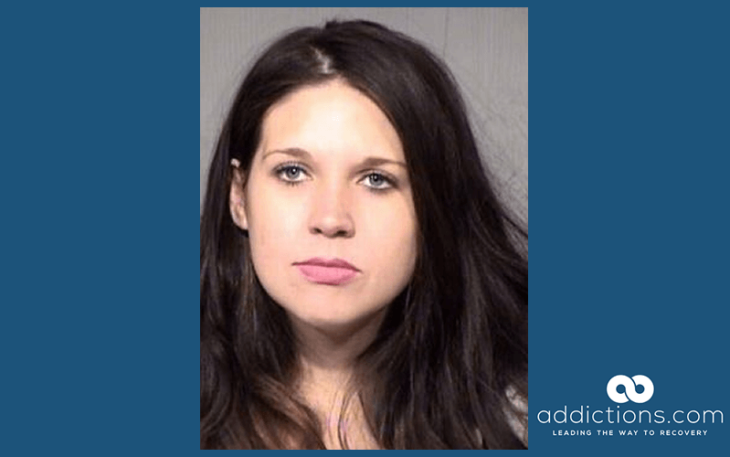 In Tempe, Arizona, Alaina Limpert was arrested after a call to the Department of Child Safety led police to a dangerous discovery involving her child, marijuana grow tents, mushrooms, hash oil, and drug paraphernalia.
According to the police report, Limpert made mac and cheese for her husband using cannabis-infused (THC) butter. Her almost two-year-old daughter ate some of the mac and cheese, and parents did not seek medical attention. There were also three large tubs of THC butter found in the refrigerator.
Two days after the incident, which occurred on Tuesday, a call placed to the Department of Child Safety led to all three of Limpert's children being removed from the home. Healthcare officials later reported that the child did have traces of THC in her blood.
The Tempe Police Department served the warrants that allowed them to search Limpert's residence, including the garage where the grow tents were found. A sample of the mac and cheese, along with the large tubs of butter were confiscated as evidence by the authorities.
Limpert admitted she made the mac and cheese for her husband, but that he did not know her daughter had ingested it. She was arrested on charges of child abuse, marijuana possession and cultivation, and other charges. Limpert is due in court on April 19. There was no information released on whether or not bail had been set.
According to Facebook, Limpert is a big fan of marijuana. She lists herself as a CEO at Marijuana Demographic and has posted images of herself with marijuana paraphernalia.
At her first court appearance, Limpert was told by the judge that she would not be allowed to have any contact or access to her children.
No details were released about whether or not Limpert's husband was going to be charged or if he had been arrested as well. Additionally, no details were released about whether Limpert had a record of prior arrests.