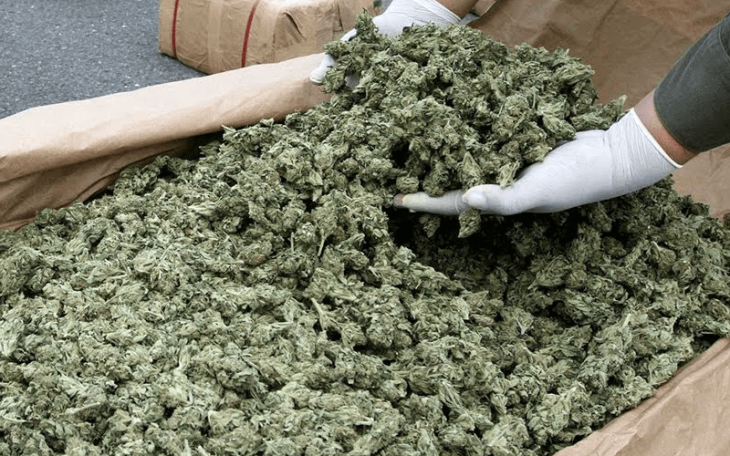 Two men from Houston had a New Year's Eve that they will never forget. Police arrested Muhammad Usama and Syed Ahmad, while they were traveling through Illinois with 1,000 pounds of marijuana in their vehicles. Both men were charged with cannabis trafficking and are being held without bond. The arrest occurred at the Love Travel Stop, 201 Loves Drive in South Jacksonville, around 10 am.
The two men were arrested at an Illinois truck stop after a drug dog detected something in their RV. The driver permitted for the vehicles to be searched by police, and that is when the drugs were found. The Morgan County deputies and Illinois State police CEIG unit, as well as the DEA Task Force and South Jacksonville Police, participated in the search and subsequent arrest. There was no indication that the driver was arrested or detained. No details were given about whether the vehicles were impounded or released to the driver.
The deputies indicated that the marijuana has a street value of about $5,000,000.
There was no information released regarding why the men were traveling through Illinois with the marijuana or what they intended to do with it. No details regarding their destination were released. Currently, the Morgan County deputies are investigating the case. They have not released any details confirming if the men were dealers or if they had purchased the marijuana legally in another state.
Most often, marijuana addiction is the result of using the drug with other substances, including alcohol or other drugs, but this is not always the case.
The men are both expected in court in early February and are currently being held in the Morgan County Detention Center.