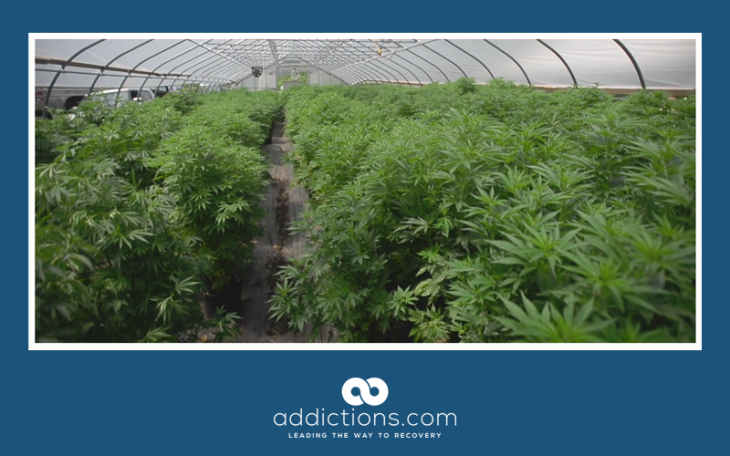 A new law allowing Vermonters to use marijuana and carry up to an ounce of it went into effect July 1.
The law, which made Vermont the ninth U.S. state to approve recreational marijuana, also lets people in the Green Mountain State own four immature pot plants and two mature plants.
Unlike those other eight states and the District of Columbia, which blessed recreational pot use by voter referendum, Vermont approved it through a bill that worked its way through the state legislature. Vermont doesn't have a procedure to put popular measures on the state ballot.
Phil Scott, Vermont's Republican governor, signed this bill in January, making it legal. A year earlier he'd used his veto on a similar bill, saying it didn't address all his misgivings about safety and regulation of recreational pot. Even when he signed this bill, he expressed some reservations about the move to legalize marijuana.
On Jan. 22, when Scott signed the bill, he said he did so "with mixed emotions."
The Green Mountain State differs from some of the other states that have brought in legal marijuana in that it hasn't yet set up a method to tax sales of pot. Some states, such as Colorado and California, expected quite a tax boon from the legalization of marijuana.
Vermont's legislature is likely to adopt some form of taxation for the inchoate industry eventually. Critics of this new law also want legislators to clarify some of its ambiguities, such as how rigorously police will take the "one-ounce" limit, particularly when it comes to marijuana baked into brownies or other edibles. Selling marijuana is also not covered under the law.
Proponents of Vermont's new law say it won't be a radical change for the state and its population of about 625,000. Mostly it simply will get rid of legal fines and penalties for owning a few pot plants.
As in other states, such as Colorado, opponents have said the easing of prohibitions against pot will lead to more use of the drug by teenagers, who are particularly prone to addiction and abuse.
Some of the changes Gov. Scott insisted on before signing this bill were protections for children and some restrictions on driving safety related to marijuana use. Smoking pot in a vehicle is forbidden. Nor can pot be used openly in public – people have to smoke it behind closed doors at home.
Scott didn't have a public signing ceremony as is customary with most bills, saying he didn't think this event was important enough and that some people might be offended.