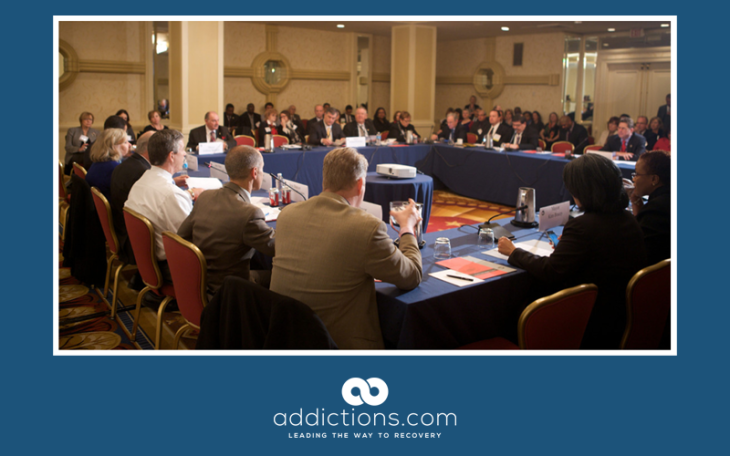 The mayors of seven U.S. cities joined forces Monday to lobby the United States government to legalize marijuana and reduce federal restrictions on it.
Leaders of the various cities – Seattle, Portland, San Francisco, Los Angeles, West Sacramento, Las Vegas and Denver – put together a resolution at an ongoing conference of U.S. mayors in Boston. They jointly urged the U.S. government to take marijuana off its list of scheduled substances.
The cities are all in states – Colorado, California, Washington, Oregon, and Nevada – where marijuana restrictions have already been eased or eliminated. Other mayors, such as Libby Schaaf from Oakland, another pot-friendly city that has clashed with federal authorities over marijuana laws, promised to join the effort to lobby the U.S. authorities.
The U.S. Mayors Conference later approved the resolution by the seven mayors, voting unanimously in favor of it.
Marijuana legalization has created many thousands of jobs in these cities, and public opinion leans heavily in favor of the medical and recreational use of cannabis. In Oakland, several downtown billboards advertise the city as "Smoakland."
Ted Wheeler, Portland's mayor, pointed to the millions of dollars legal pot has brought to Oregon's economy in urging support for the resolution.
U.S. President Donald Trump has signaled that he is likely to support bipartisan efforts in Congress to reduce federal restrictions on marijuana. A bill submitted last week would change many of those laws. It would emphasize the right of individual states to set pot policy within their own borders.
Although marijuana businesses are booming in Colorado, California and other states that have legalized weed, the existence of federal laws banning pot still casts a dark shadow over the inchoate industry. Because no one is sure whether or when U.S. authorities might choose to crack down on pot businesses that are legal under state laws, banks are generally reluctant to work with such businesses. Marijuana growers and sellers are thus forced to keep a lot of cash on hand, which in turn makes them targets for robbery.
One of the points in this mayors' resolution calls for clearer regulations from the federal government around banking rules for the marijuana industry.
Several high-profile robberies in Santa Rosa in the North Bay Area near San Francisco have made many marijuana businesses decide to keep a lower profile and spend more money on security systems.
Paying federal taxes for a marijuana business that is legal under state laws can also be tricky, and shareholders in such businesses can't take advantage of all the tax deductions available to more traditional businesses.