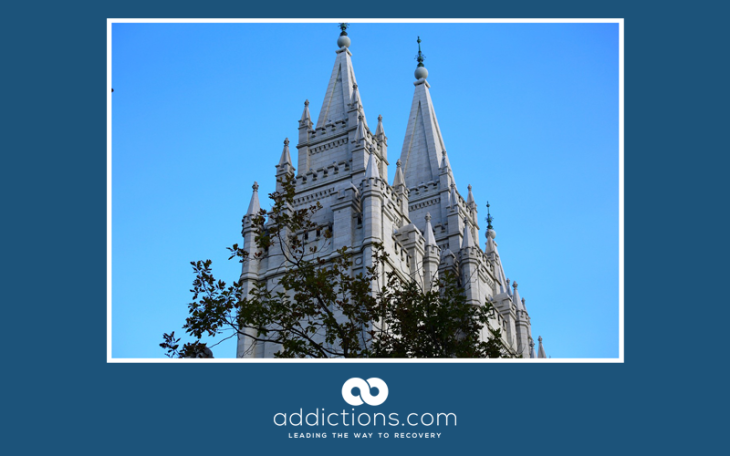 On Friday, the Church of Jesus Christ of Latter-day Saints put out a seven-page, detailed criticism of the proposed ballot measure, saying it could create serious problems in the Beehive State.
In April, proponents of legal pot in Utah turned in the required number of signatures to place the issue on the ballot in November.
Utah's neighbor Colorado has already legalized marijuana, as have a number of other states, including Vermont. Nine states allow "recreational" use of pot, while 29 states and the District of Columbia permit medical use.
The Mormon church presented 31 reasons it opposes the ballot measure in this document, including fears of increased criminal activity, the regulatory requirements of qualifying to use medical marijuana, and the "negative effects" of pot use on people, families, and society. It did acknowledge that some people "claim" it has medical benefits.
A political group that pushed the ballot measure, the Utah Patients Coalition, dismissed the Mormon church's concerns as "fear-based." The group said people in Utah who need pot for medical reasons now have to worry about being prosecuted for using it, and said that many people who could benefit from it decide not to risk it and to suffer instead.
The Utah Patients Coalition said the ballot measure it backed in the Beehive State is conservative and "tightly controlled," thus preventing many of the Mormon church's fears. As written, the measure would not OK smoking pot – patients who qualified to use it would have to do so in another way, such as eating it or using a vaporizing system.
Although early, informal counts of the signatures submitted show there are enough to get the measure on the November ballot, they have not yet been officially verified, according to local news reports. At least one group opposed to the plan is challenging the submitted signatures, hoping to delay or derail the process.
Gov. Gary Herbert, a Mormon like 1.9 million other residents of the Beehive State, is against the ballot measure. He has said in the past that the legalization of medical marijuana could create dangerous unforeseen consequences.
Despite the legalization moves by multiple states, a great deal of uncertainty persists over the federal attitude towards marijuana, which is still listed by the U.S. government as a banned Schedule 1 drug. Because of this ambiguity, many pot businesses are denied access to banking services, as the banks fear trouble with the federal government. This forces medical and recreational dispensaries to keep a lot of cash on the premises, which makes them attractive targets for robberies.