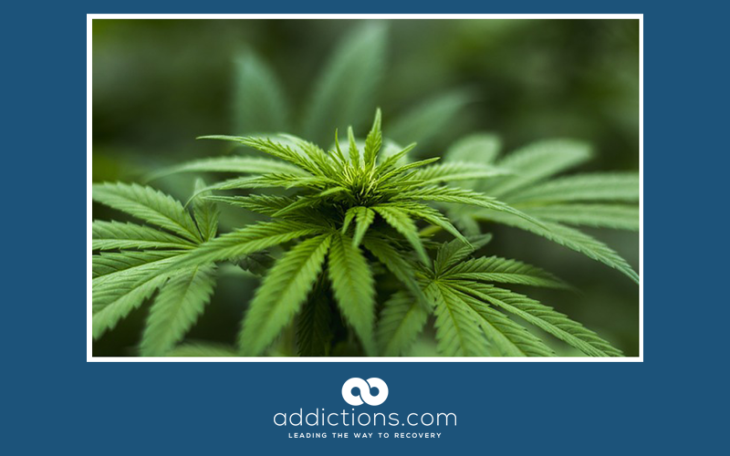 In Rochester, Police found almost $100,000 of illicit drugs during a scheduled traffic stop. Police uncovered 21 pounds of marijuana, hundreds of various THC edibles, and vapor cartridges, and approximately $7,000 in cash inside Joseph Sessine's vehicle.
According to a Facebook post, Rochester Police Officer Alex Malo stopped a motor vehicle for a civil infraction Thursday evening. Once he pulled over Sessine, the officer determined that he had an active arrest warrant, which led to a search of the vehicle.
The authorities estimate that the seizure of all the drugs had a street value of approximately $100,000.
Sessine received a Class D charge – possessing a substance with intent to distribute, as well as a charge for possession of a Class C substance, speeding, and the outstanding warrant. He was ordered to be held without bail.
Marijuana is typically smoked to produce a relaxed and euphoric effect, but some choose to eat the substance to achieve a milder, but longer lasting high. Physically, using marijuana can have some impacts, including changes in appetite, changes in mood, and increased heart rate.
Psychologically, marijuana can increase anxiety and paranoia, as well as lead to depression and reduce the brain's ability to think clearly. However, most of these symptoms will wear off as the drug wears off. There may be some users who have psychological effects that last for months or even years after the individual stops smoking pot.
Withdrawal symptoms of marijuana can include irritability, insomnia, poor appetite, depression, cravings, agitation, and mood swings. Usually, after a week or two, the symptoms of withdrawal have passed. There are some symptoms that can have a longer lasting effect and are often mental or psychological in scope.
Mental effects of marijuana use include anxiety that gets worse when smoking marijuana, depression or a depressed state, schizophrenia or feeling like everyone is out to get you and acute psychotic reactions.
Many states are attempting to legalize marijuana, and a number of them have created laws to legalize recreational use of marijuana or at least the medical use of marijuana. On a federal level, marijuana is still illegal. Colorado and California, among other states, have created a legal method to use marijuana recreationally, and site the economic benefits as one reason why legalization has been good for their states. Additionally, states are saving funds by not legally prosecuting marijuana users for possessing marijuana.