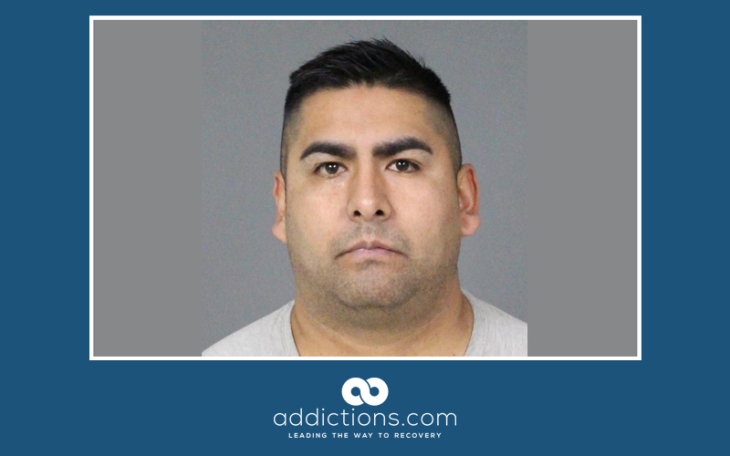 An investigation that has been running for the past month at the Eureka Gardens apartment complex has ended with four people getting arrested for their involvement in narcotics.
The Humboldt County Drug Task Force (DTF), Sheriff's Deputies, District Attorney K-9 Unit, The US Forest Service, and the Eureka and Fortuna Police served a search warrant for Victor Sandol, his residence (W. Buhne Street in Eureka) and his vehicle.
On 16th March at approximately 9 PM, agents reportedly located Sandoval's vehicle on Rohnerville Road in Hydesville. Officials say the agents detained Sandoval after he got out of his vehicle and started walking across Rohnervile road. At that point, the agents found approximately half a pound of a substance suspected to be heroin in his person. His wife, Sandra Sandoval (30) was found in the car.
Under the search warrant for Sandoval's house, the agents found an extra half pound of a substance thought to be heroin. Furthermore, there were cutting tools, a digital weighing scale and numerous other objects associated with the sale of narcotics. Victor was detained for drug possession with intent to distribute, transporting drugs and keeping a residence with the intention of using it to distribute a narcotic.
Although Sandra, his wife, was not arrested, officials say they will pursue a warrant for her arrest for charges including maintaining a home for distribution of a narcotic, possession with intent to sell and transporting a narcotic.
Other homes on Pine and Alpha streets were raided, and cars searched, leading to the discovery of close to six pounds of heroin. This happened a few weeks prior, in a crackdown meant to bust the heroin distribution ring. Inside one car, agents found a specially fabricated compartment that had roughly 13 ounces of black tar heroin already packed for sale. The discovery led to the arrest of Nestor Omar Valenzuela who is alleged to be in involved in the distribution of heroin.
Another pound of packed heroin and about 2 pounds tar heroin were discovered in another home, with one kitchen being used to cut and process raw heroin for distribution. Juan Jose Garcia-Barraza, who was found in the apartment was arrested. The agents found almost $40,000 at all the various places they searched.