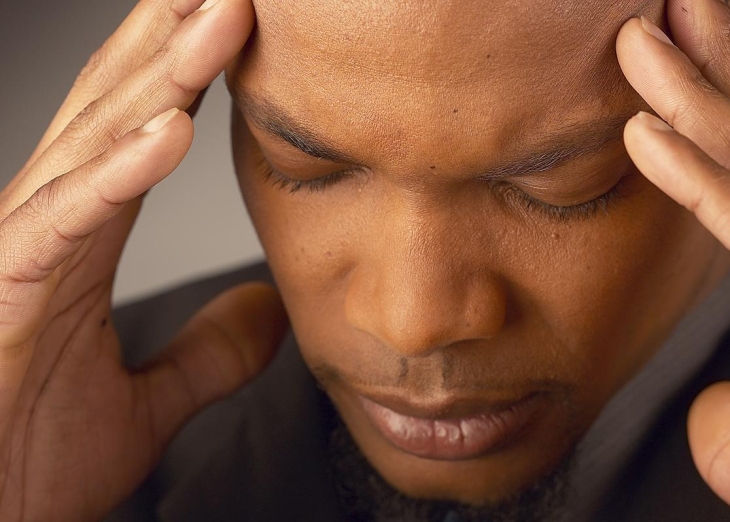 While there are many avenues to recovery from addiction, an important issue to achieving and maintaining any significant quality of life and time in abstinence, involves dealing with stress. According to the National Institute on Drug Abuse (NIDA), "Stress is a major contributor to the initiation and continuation of alcohol or other drug abuse, as well as to substance abuse relapse after periods of abstinence."
Scientific evidence shows that brain stress systems and anti-stress systems are heavily involved in the functions of basic brain emotional circuitry guiding impulsively and compulsively to abuse substances and in the maintenance of dependency through withdrawals when substances are removed. Until underlying or co-existing stress indicators have healed or been properly dealt with, the chances of relapse remain ultimately high.
Stress, Drugs, and the Brain
Stress plays a major role in the reinforcement of substance abuse through dysfunctions in elaborate brain systems we naturally use as a blueprint for moods, behaviors, and overall bodily functions. Imbalances in key neurotransmitters such as dopamine, norepinephrine, and serotonin can lead to the feeling that something is missing where the abused substance fills the gaps. In a person who becomes addicted to substances, the altered responses to signals and communication channels throughout the brain and body create a cascade of irregularities.
As a result, instead of "getting high" or feeling euphoric when using drugs, the person is no longer functioning in normal biological ways and their reliance upon the drug is actually to escape from the stressors or "lows" of addiction and to maintain "stability" in their physical, psychological, and emotional states. Further adaptations lead to the breakdown of anti-stress systems that help to control anxiety, depression, blood pressure, pain, heart rate, temperature, sleep, appetite, hormones, gastrointestinal and immune systems, and other adverse symptoms that worsen during withdrawals.
Stress, Drugs, and Coping
Subconsciously, most people are able to use natural defense mechanisms such as stress to immediately recognize problems or danger, but, are also able to convert the stress into positive and productive perspectives, attitudes, and behaviors as a result. These individuals are able to use their own support systems to cope effectively with the physical, psychological, and emotional demands brought on by any stressful experiences.
To an addict however, the stresses are exponentially multiplied keeping them vulnerable to uncontrollable and undesirable thoughts, attitudes, emotions, and other negativities that are influential barriers to coping with normal daily routines and whereby, substance abuse gains some of its most powerful control. Unfortunately, it usually comes to the point where abusing substances is the only foreseeable relief for an addict to deal with the most basic events that most of us contend with on any average day including taking care of our health, children, and families, or going to work and tending to other social obligations.
Stress, Drugs, and Emotions
While drugs can provide a brief respite from stress and other negative moods, they often create side effects that are worse than the original problem. According to an article from the NAADAC, the Association for Addiction Professionals, "disrupted neural circuits in addicted persons continually subject them to depressed moods, irritability, and restlessness."
When people engage in the behaviors of substance abuse, they often have to create additional layers of defense mechanisms to shield them from the negative connotations and emotional distresses caused by their substance abuse. Stress combined with fear, and guilt are some of the most common emotions at the root of many addictive behaviors that perpetuate sicknesses inside of an addict and cause the cyclic erosions in health, relationships, and social functioning. It's these barriers that are often the most difficult to overcome and can keep a person from reaching their full recovery potentials.
Dealing with Stress in Addiction Treatment Programs
Just as stress is a motivator to abusing substances, it also a primary reason people lose recovery motivations the most quickly in an addiction treatment program or soon afterwards. According to the NIDA, Researchers at the Marquette University in Milwaukee, Wisconsin hypothesized "that stress promotes relapse by making a person more sensitive to other relapse triggers." Added to the stress of detox is the stress of dealing with painful addiction consequences, stress of change, external stressors or "triggers" to use, and stress caused by other residual effects of the drugs.
The most effective addiction treatment programs provide an array of integrated services including counseling, behavioral therapies, primary care, mental health care, and substance abuse care along with medications when available to treat various needs that contribute to stress as well as to the addictive behaviors. Education, social support programs, and resource access for family, housing, employment, legal, and other needs can also be beneficial in minimizing the impact of stress and how the person deals with it during recovery.