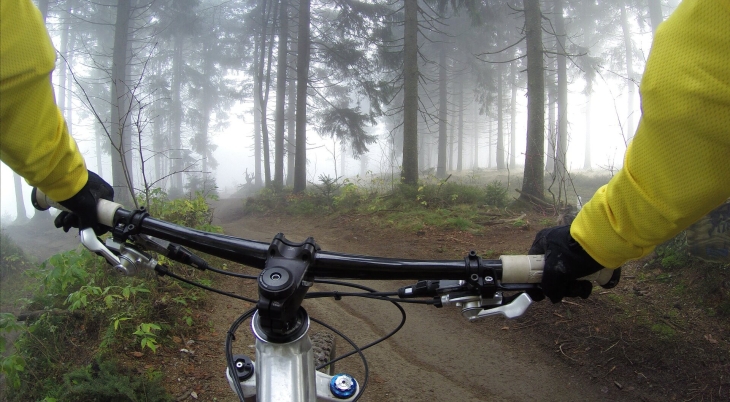 Lacking initiative and support when addiction conditions are uncertain, worsening, and spilling over into the addict's everyday physical, psychological, relational, and social functioning capabilities, there is often a turn to more drugs for relief.  This doesn't mean that the person is lacking any morals or willpower to quit, but, more aptly, they have become devoid of the hope they need to pull themselves back from the abyss.
According to the NIDA, "Addiction treatment must help the person stop using drugs, stay drug-free, be productive in the family, at work, and in society."  The most common forms of addiction treatment are counseling and other behavioral therapies.  Education, psychosocial services, peer support groups, and harm reduction such as reducing the spread of communicable diseases are other notable objectives. Staying in treatment long enough for the positive impacts of these services to come together is critical to recovery.
Expanding Access and Increasing Recovery Effectiveness
It's not enough to detox from the drugs and expect that things will simply get easier as time goes by.  For most, this will take some time along with some undoing of those external and internal obstacles that have stood in the way of previous recovery attempts.  By expanding the access and availability of supportive services for these programs, addicts can pursue healthy, productive, and satisfying goals while gaining the benefits of abstinence and accountability.
Supportive services and clinical advocates raise the bars of confidence, hope, and self-respect for those who have found their lives spiraling out of control because of their drug consumption and the consequences, whatever they may be.  The SAMHSA recommends the following, as standard components of substance abuse counseling:
Assistance in locating and joining mutual-help groups or peer support groups such as Narcotics Anonymous (NA) or Methadone Anonymous (MA)
Education about addiction and the effects of substances of abuse
Education about relapse prevention strategies
Identification of unexpected problems needing attention, such as sudden homelessness
Assistance in complying with program rules and regulations
Information about stress- and time-management techniques
Assistance in developing a healthy lifestyle involving exercise, good nutrition, smoking cessation, and avoidance of risky sexual practices
Assistance in joining socially constructive groups such as community organizations and faith-based groups
Continuing education on health issues (particularly HIV/AIDS and hepatitis).
Treatment Perspectives
For all the addicts and their caring families, there is hope.  Treatment is effective and people can and do recover from mental health and substance use disorders.  Educating the public for the beneficial purposes of addiction treatment services is at the top of the agenda when it comes to healthcare advancements.  According to the Journal of the American Medical Association," New parity regulations requiring insurance coverage for substance use and behavioral health issues to the same degree as physical health problems, expanded access to coverage by young adults through their parents' insurance, broad requirements to obtain health insurance, and Medicaid expansion are among the changes seen recently."
Along the same lines, treatment providers are monitored and assessed for delivering quality addiction treatment services as recommended by the Substance Abuse and Mental Health Services Administration (SAMHSA) for outcomes and effectiveness.  Third party payers, funding at the state and federal levels, and stakeholders are vested interests for providing evidence-based addiction treatments that work to improve the quality of life for those who complete the planned treatment regimens.
Finding Support
Most addicts will continue looking for the ways to their inner peace on their own, but, with limited success, if they do not get the sufficient recovery services they need.  Until they are able to share the most basic truths with a counselor or others looking for an improvement in self, few will find their ways back from their addiction problems.  Those individuals who are unable to make the necessary changes or transitions as they go about their daily lives outside of treatment are less likely to connect with their communities in a manner that increases the accountability they need within themselves and to others as they go through their recovery.
According to the SAMHSA," Another critical component that peers provide is the development of self-efficacy through role modeling and assisting peers with ongoing recovery through mastery of experiences and finding meaning, purpose, and social connections in their lives."  The ideals and satisfactions of sharing and contributing with access to the all-important services that an addiction treatment program can give are well documented as effective in healing.