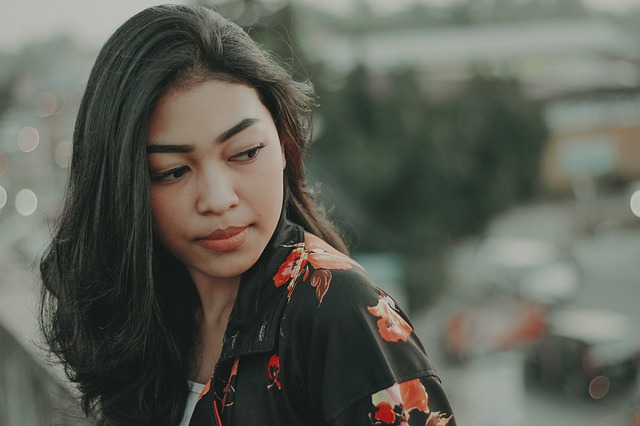 Addiction is an unrelenting, widespread problem in our society. Approximately 17.3 million Americans are addicted to alcohol, 4.2 million are addicted to marijuana, 2.5 million are addicted to opioids, and millions more are addicted to stimulants and benzodiazepines. But only two and a half million people are getting the treatment they need. If you are in denial, read on to learn about the signs of addiction, and how they demonstrate that you should seek substance abuse treatment as soon as possible.
Substance Abuse and its Death Toll
Over 64,000 Americans died from drug overdoses in 2016, and every year, more than 88,000 people die from alcohol-related causes. Others are dying from accidents while high or drunk, blood borne illnesses contracted through IV drug use, and health problems caused by substance abuse. Wanting to avoid death is a good reason to seek out substance abuse treatment, to be sure, but death is only one of many terrible consequences that can result from drug use. Getting substance abuse treatment will not only prevent your death, it will provide a happier life and a better future for you and your loved ones.
7 Signs it's Time for You to Get Substance Abuse Treatment
1. You're neglecting responsibilities because your life revolves around drugs or alcohol
If you are addicted to drugs or alcohol, you are obsessed with drinking or using. As time passes, more and more of your energy is expended on thinking about your substance of choice, obtaining it, maintaining your supply, and using it. Life begins to revolve around drugs or alcohol, eating up your time and money, and controlling your choices. The results are missing important events and appointments, showing up late or not at all for work or school, and failing to follow through on personal and professional tasks and family responsibilities. If you are no longer in control of your life, but rather, drugs or alcohol are in control, then you need substance abuse treatment.
2. You no longer care (or don't seem to care) about the things that used to matter most
The obsession of addiction and how taxing it is on your emotions and energy can cause you to skip activities and drop hobbies that you used to be passionate about. The things that used to fill up your free time, the things you used to get excited about, and the social activities you used to enjoy, no longer seem to matter. Or if they do still matter to you, you can't manage to put in the time or effort that these activities require; instead, all your time and energy are spent on drinking or using, so that addiction reigns at the center of your life.
3. You are experiencing health problems
There is no doubt that addiction causes health problems, and yet you continue using anyway. You get regular migraines, you can't sleep, you've lost or gained weight, or you've developed asthma, yet you keep using or drinking. Other negative health effects caused by excessive drug and alcohol use may be going on without you being aware of it, such as liver, lung, kidney, or heart disease. Mental health is also an important concern when it comes to addiction. You may have started misusing drugs or alcohol because you were attempting to self-medicate anxiety or depression, but substance abuse only made things worse. Or your drug or alcohol use could have caused or triggered new mental health issues. A quality substance abuse treatment facility will work on getting you healthy, both physically and mentally, through medical care, instilling healthy habits, and therapies to treat both addiction and any co-occurring mental health disorders.
4. You are experiencing relationship problems
People who drink or use drugs tend to isolate themselves from family and friends. Sometimes this is intentional, because you perceive that your loved ones would get in the way of using, or because you don't have the energy or focus to keep up the connections. Sometimes the isolation occurs naturally, as people drift away after being hurt or disappointed by you too many times. You may create distance intentionally and unintentionally by avoiding social events, parties, and time spent one on one, because you won't be able to drink or use if you join in, and you can't stand to be away from your substance of choice for that long. The relationships that you still have are likely strained. You experience more fights, conflicts, misunderstandings, and emotional interactions than you used to. Addiction is often referred to as a family disease, because it impacts not just the individual with substance use disorder, but everyone they are close to.
5. You can't control how much or how often you use
If you are unable to control how often you drink or use, if you tell yourself you are going to stay sober then end up intoxicated anyway, or if you tend to get much higher or drunker than you meant to because you can't stop yourself from going after more of your substance of choice if it's there, then you need substance abuse treatment. Compulsive drinking or using and intense cravings for your substance of choice are clear signs of addiction, especially if you are making yourself sick or experiencing blackouts and memory loss. The compulsion to keep drinking or using traps you in a cycle of addiction where you are always using, recovering from using, or looking for your next fix. And as you continue to use, you develop a tolerance to your preferred drug or alcohol, which leads you to consume more and more to feel the way you want to feel. This puts you in great danger of drug overdose and alcohol poisoning.
6. You are taking unnecessary risks
If you engage in risky activities while drunk or high, like driving, operating machinery, performing stunts, or having unprotected sex, or if you take risks to obtain drugs or alcohol such as stealing or trading sex for drugs or money, you are exhibiting definite signs of addiction. Sometimes it isn't the substance abuse itself that does the most damage to your life, but the behaviors that accompany your addiction to that substance.
7. You can't manage to quit on your own, despite negative consequences
Sooner or later, all addictions create negative consequences such as financial, legal, personal, or professional problems. You may have even tried to quit in response to these problems, but discovered that you were unable to do so on your own due to withdrawal symptoms and drug cravings. Terrible mood swings, deep depression, panic attacks, a sickness like you have a bad case of the flu, and even hallucinations and seizures can result when you quit or cut down on your substance of choice without professional help. Relapsing quickly follows, because all you can think about is using and making the withdrawal stop, no matter how badly you want to break free from drug or alcohol addiction. Recovery is a major undertaking, but it can be done with the structure, stability, medical attention, counseling, and therapy you can find at a substance abuse treatment facility.
How to Overcome Addiction Denial
Denial is a defense mechanism. It protects you from a part of your life or a part of yourself that you dislike or that causes you pain. But denying a problem exists naturally blocks you from solving that problem, so breaking through addiction denial is key to getting you or someone you love the substance abuse treatment they need. Some people will completely deny that they have a problem with drugs or alcohol, even to themselves, but some people are only in partial denial. You may admit that drinking too much resulted in a DUI, while still denying you have a drinking problem. Or you may admit that drug use led to you losing your job, while still failing to recognize all the other ways that drugs have caused you and your loved ones to suffer.
To get the treatment you need, you have to both recognize that there is a problem, and admit that you cannot solve that problem without professional help.
If someone you love is in denial about their addiction, one way to help them face it is to stop cleaning up their messes, smoothing over conflicts, and taking care of the tasks that they fail to do. If your loved one is forced to directly deal with the negative consequences of their addiction, they may start to recognize the magnitude of the problem they have with drugs or alcohol. You can help your loved one much more by refusing to cover for them.
It is also important to carefully approach the way you communicate with your loved one in denial. If possible, talk to them when they are sober. High or intoxicated people are unlikely to listen to reason, and even if they do, they may not remember what you talked about later. When you speak to them about their addiction, avoid attacking or blaming. Be firm in what you say, but speak with sympathy, making it clear that you are doing this out of love. Bring up specific examples of problematic addiction behavior, as general comments are easy to dismiss, and do your best to use "I" language, like "I'm worried," or "I think." This will keep your statements about the problem from sounding like accusations. If you are concerned about what to say and how to say it, try writing it down or rehearsing it beforehand—just make sure that when the time comes, you have a two-way conversation and don't deliver a speech.
If your loved one isn't swayed by your first conversation about their addiction, don't give up hope. They may react poorly at first, but come around later, and you can always try again.
Substance Abuse Treatment Options
Choosing the right treatment for your needs can seem intimidating at first, with so many factors to consider, from location, to cost, to types of treatment programs. It's important to do your research by reading online, consulting your doctor, or calling a hotline. Information can come from a variety of sources, and you don't have to figure it all out on your own. It's okay to ask for help with the process of finding substance abuse treatment, just like it's okay to ask for help with overcoming your addiction.
Addiction is a chronic, relapsing, medical disease, but it is treatable with long term care. You may want to start by detoxing in an inpatient program, then gradually step down your treatment intensity by moving from residential care, to an outpatient program, to aftercare services such as support groups. Recovery is an ongoing process, and while ending drug and alcohol use is crucial, that is only one area of concern. You also need to repair relationships, regain physical health, and find ways to be productive in your family, at school or work, and in your community.
Getting Past the Excuses
It's easy to think of lists of reasons to avoid substance abuse treatment, and one of the most common is, I can't afford it. But there are several different ways to pay for addiction treatment. Substance abuse treatment is covered by insurance, and if you don't have insurance, there are ways to become insured, even if you are unemployed. There are treatment programs that charge on a sliding scale, according to how much you can afford, and there are low and no cost programs that are funded by government money or nonprofit organizations. Call your insurance provider to ask about coverage and approved facilities, discuss your options with a local treatment facility, or turn to an online resource like Addictions.com to help you simplify this process. There is even a number you can call anytime, day or night, to speak with a treatment advisor.