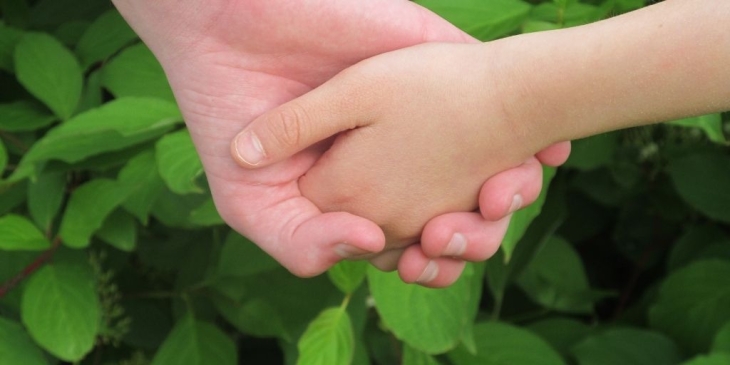 America has one of the highest rates of single-parent families in the world. Unfortunately, some dynamics of a single-parent home can produce addiction risk factors.
The number of single-parent households in the U.S. has tripled since 1965, with almost a quarter of children in the U.S. living with one parent. And that burden is predominantly on the mothers. In fact, 80 percent of children in single-parent families live with their mothers only.
Single mothers face several unique challenges to weather alone, causing chronic stress and exacerbating mental health disorders. This physical and mental strain can lead to a parent coping with substances and potentially developing a more serious condition like a substance use disorder (SUD).
Dealing with an addiction as a single parent can feel impossible. However, seeking treatment may be the most important step for creating a stable home.
The Addiction Risk Factors of Single Parents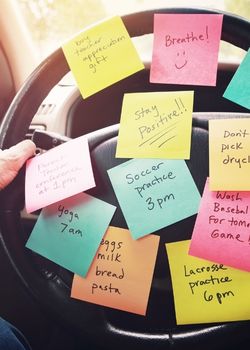 While the list below isn't a comprehensive inventory of addiction risk factors, it does contain seven of the most common challenges and stressors that single parents face.
Let's take a look…
#1 Stress
Being a single parent can come with an unbelievable amount of stress. Some struggles include managing school and work, dealing with a child's illness, and being the sole earner—often with limited social and family support.
It's no surprise an overwhelmed single parent would turn to alcohol or drugs to alleviate the stress. Over time, however, this coping strategy can form into an addiction.
#2 Loneliness
Raising a child without a support system can be incredibly difficult and isolating. Single parents lack a supportive partner who can share responsibilities.
There is no one at home to share stressful situations or receive support from. Isolation can easily lead to substance use.
#3 Job Insecurity
While 73 percent of single mothers work, 17 percent of these employments are in low-wage jobs. Single mothers often need to work longer hours or two jobs to find financially stability.
Single mothers faced increased stress and inequality during the pandemic. During COVID-19 restrictions, single parents struggled to find childcare—with many schools and childcare closing repeatedly for indefinite periods. Single parents found themselves in an impossible situation.
A recent study found that most low-income jobs (often held by single mothers) did not allow for remote working.
#4 Poverty
Single parents are more likely to experience poverty than joint parent households.
The poverty rate of single-mother households is fives times higher (34 percent) than two-parent households (six percent). This poverty is attributed to low-income jobs and a lack of financial resources and support.
Struggling to make rent while taking care of a child's basic needs can cause an impossible level of stress, which can lead to anxiety and depression.
Exacerbating that stress further, studies show that children experiencing poverty are more likely to struggle with developmental and behavioral problems.
#5 Lack of Familial and Social Support
Whether from a lack of spousal support or living far from family, single parents often lack immediate support. Because single parents can rarely socialize, friends may have also disconnected. Lack of support reduces a single parents' quality of life and negatively impacts their mental health.
#6 Sleep Deprivation
Single parents rarely get enough sleep. As kids go to bed, a parent may still need to complete household chores. Or, a parent may need to work unusual hours to provide enough financial support. Sleep deprivation can increase stress, exacerbate mental health conditions, and worsen other addiction risk factors.
#7 Domestic Violence Survivor
More than one in three women will have experienced a form of domestic violence, whether physical or sexual. While a single mom may have left their partner, they may continue to struggle with trauma. Developing a post-traumatic stress disorder (PTSD) is linked to higher risks of forming a substance use disorder.
Signs of Addiction in Single Mothers
While some signs can also indicate the extreme stress of being a single parent, many are also symptoms of a substance use disorder.
Slurred speech or uncoordinated movements
Mood swings
Unexplained weight loss
Unkempt appearance
Financial troubles
Trying to reduce or quit substances but unable
Lapsing in providing care for a child
Employment instability
Anxiety and depression
Tips for Coping With Single Parenthood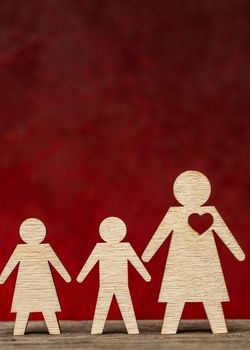 Being a single parent is a stressful and challenging role and can significantly impact mental health. Identifying addiction risk factors among single parents may help to avoid worse-case scenarios.
Some popular coping strategies for single parents include:
Connecting with other single moms/parents
Building a support network of friends and family by admitting a need for help
Seeking out recovery support among other recovering parents
Practicing self-care and prioritizing relaxing activities when possible
Seeking professional support
If you think you may have a problem with drugs and alcohol, there is no shame in seeking help. Help may include therapy, seeing your primary care provider, accessing online recovery support, or going to addiction treatment.
Being well-equipped and mentally strong makes raising a child alone possible.
Ready to talk to a treatment specialist? Contact us today at 800-926-9037 (
Who Answers?) to learn about flexible treatment programs for drug and alcohol addiction.
Images courtesy of Canva.