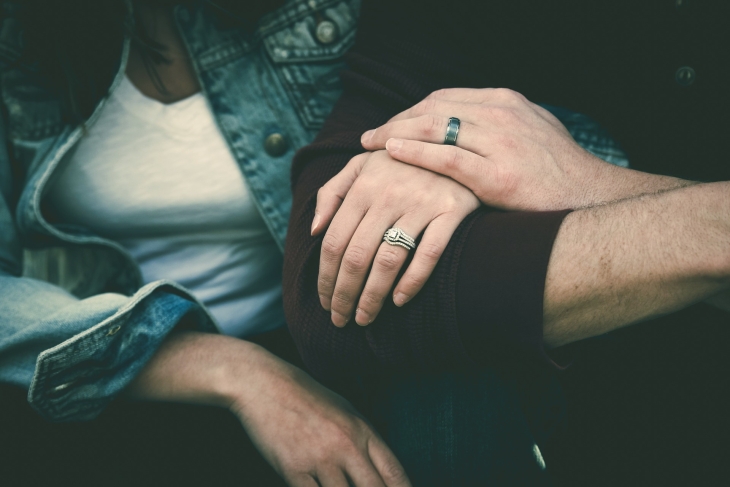 Addiction can evoke overwhelming feelings of helplessness and hopelessness. You may see your loved ones suffering, and they may not realize they need treatment. Helping someone caught in a cycle of addiction may tax your patience. It can push your boundaries to their limit.
Residential treatment or hospitalization may provide the support your loved one needs. The process of guiding someone to recognize their need for treatment raises challenging questions:
How do you help someone who may not recognize they need help?
How do you ask a person to step away from their lives and into a world of treatment?
How can understanding motivation and addiction help your loved one get treatment?
The five stages of change1 can serve as a guide as you encourage someone to get help for addiction.
James O. Prochaska and colleagues developed the transtheoretical model in 1983. This model introduced five stages to guide a person toward positive behavior.
These stages are pre-contemplation, contemplation, preparation, action, and maintenance. Below, we will explore these stages and how you can use them to guide someone toward alcohol or drug intervention and treatment.
The five statements listed below can build your loved one's motivation to get help for addiction. Try them out as is or modify them to fit your style:
Stage 1: Precontemplation—"How Are You Doing?"
Someone active in addiction may not recognize the effects substance use has had on them. One may not recognize their need for treatment despite the effects of their use2. Time spent searching for and consuming substances cuts into time spent in self-reflection.
Even if a person stops using, they may not realize the intensity of their need. Approaching a person at this stage of change with facts, figures, and evidence may foster a defensive attitude. Self-reflection may feel unbearable and trigger cravings or a desire to use substances to escape reality.
Someone facing a substance use disorder may experience intense feelings of shame and guilt. These strong feelings may lead to depressed moods making it harder for a person in recovery to maintain sobriety, even if they seek treatment3.
Pre-contemplation highlights this avoidance. This stage of change describes a person's lack of insight into the impact of their actions. Without a compassionate approach, your loved one may want to continue to use substances. People may use substances to avoid the painful reality of their circumstances.
Try increasing your loved one's self-awareness with curiosity, openness, and a non-judgmental attitude. Ask about their perspective, as they may want to share more. Sometimes, all a person needs is a safe space to talk about their experiences openly.
Attempting to gain your loved one's perspective can help you identify otherwise unseen challenges. Use this stage to uncover your loved one's strengths and recognize the suffering they face in addiction. This information will help you in the later stages.
Your loved one may not have the capacity to receive feedback yet. Using active listening skills can open the door to open communication. At this stage, focus on building a connection. Allow that connection to gain strength.
Use this connection to help your loved one consider changes they would like to make.
Stage 2: Contemplation—"I've Noticed Some Changes in Your Behavior"
The contemplation stage of change focuses on increasing your loved one's awareness of problematic behaviors and situations. This stage calls for an honest, compassionate approach.
Here, you can build upon the foundation established in the pre-contemplation stage. Remain focused on supporting your loved one. Turn this tough conversation into a caring confrontation.
This stage can help someone consider how substance use has impacted their life. Take a mindful approach to share what you heard during the first stage. Acknowledge your feelings as you gently confront your loved one. Provide evidence of their need by sharing what you have seen.
A supportive approach can help your loved one manage their feelings. Love and care can provide comfort as they acknowledge the impact of addiction. This stage can help you introduce the benefits of treatment.
Try using the SET method4, described below, to discuss:
Symptoms of substance use from intoxication5 to withdrawal6
The impact of addiction on your loved one's health
The legal, occupational, and personal concerns you have noticed
How your loved one's substance use may impact others
How continuing to use substances will impact their life
The SET method7 invites you to communicate from a place of support. This means offering a comment or statement that shows you care. Start a dialogue with a supportive statement. This can create an inviting tone in the conversation.
The "E" in SET stands for empathy. Communicate that you understand what your loved one has shared. Describe how you think they might feel. Highlight events or experiences they have shared.
Then, offer "T," or truth, to your loved one. Remember, everyone experiences the world differently. Share the Truth from your perspective. Utilize support and empathy to foster your loved one's willingness to hear your truth.
Your loved one may already have a network of support. Connecting with their friends, family, or treatment professionals holds invaluable opportunities. Draw from others' experiences to paint a clearer picture of the truth for your loved one.
Enlist safe, supportive people to share their perspectives. This process can open doors for more meaningful conversations. This insight can lay the foundation for a plan of action.
Step 3: Preparation—"You Are Not Alone"
Help your loved one create a plan for how they can get treatment. You may want to rush to action after sharing your truth in the previous stage. Patience can hold the key to lasting recovery.
You can support by identifying and addressing obligations or needs your loved one may have as they enter treatment. These concerns may include:
Identifying caregivers for children
Communicating a leave of absence to an employer
Coordinating payments or taking finances into consideration
Finding care for pets
Communicating plans with a loved one
Establishing an emergency action plan
This stage can make choosing treatment easier. Removing or addressing barriers to treatment can allow your loved one to prioritize healing.
Sometimes, substance use can lead to, or stem from, traumatic situations.8 Knowing your local emergency or crisis resources can prepare you to intervene and protect someone's health or life.
Crisis Hotlines in the United States9
National Suicide Prevention Lifeline: (800) 273-8255
Crisis Text Line: Text HELLO to 741741
National Domestic Violence Hotline: (800) 799-7233
National Sexual Assault Hotline: (800) 656-4673
Child Abuse Hotline: (800) 422-4453
Even the smallest preparations can simplify the process of getting help for addiction. Motivation can change from moment to moment. Proactively planning for treatment can increase your loved one's willingness to engage in a program of recovery.
Step 4: Action!—"Let's Get You the Help You Need"
At this stage, encourage your loved one to begin making changes in their life. Review what you discussed in the first three stages. Turn these ideas into actionable behaviors.
Acknowledge the small steps. These can lead your loved one to take bigger strides towards recovery. Your loved one can take action by reviewing treatment providers. They can act by talking about the effects of addiction and acknowledging suffering. Use these actions to shape their willingness to engage in treatment.
Make phone calls to providers and invite your loved one to share their experience if they are willing to do so. Enact the action plan created in the previous step. Give your loved one verbal encouragement. Let them know how you feel when you see them taking steps to better their lives.
This stage calls for confidence, stability, warmth, and a sense of urgency. Capitalize on small signs of willingness, remain compassionate and patient, and remember that motivation can change from moment to moment. You may need to guide your loved one through steps one through three again.
Remain firm in your boundaries. You are human! We have limits to how much we can offer to others before we run out of resources for ourselves—check-in with yourself to prevent over-giving. Stay honest with your loved one about your capacity for support. We can better care for others when we first care for ourselves.
Step 5: Maintenance—"I Am With You"
When a person engages in residential or inpatient treatment, they may leave relationships and places of comfort. You may find that your loved one begins to reconsider their choice after starting a treatment program.
If you can, stay in touch with your loved one as they receive care. Ask how you can participate in services. Your loved one may have the opportunity to invite you to visit them in treatment. You may have the opportunity to connect with their treatment providers. Grow the support team that connects you and your loved one.
Substance use treatment does not necessarily start or end with inpatient or residential care, as recovery can last a lifetime. A relapse prevention plan can help you, and your loved one remain focused on maintaining the life-saving changes established in early recovery.
Listen to your loved one's concerns, validate their feelings, and continue to share your truth. Feelings do not always make sense and can intensify in early recovery. A little acknowledgment can go a long way.
Every person has unique needs, and each treatment program offers something different. Your loved one may have valid concerns about the fit or quality of treatment. Advocate for your loved one if you have concerns about their experience.
Asking for help takes courage. Ask your loved one what they need to begin their journey to lasting recovery. Call 800-405-1685 (
Who Answers?) to discuss treatment options today.
References
Wilson, B. R. A. (2019). Transtheoretical model of behavior change. Salem Press Encyclopedia of Health.
Moeller, S. J., Platt, J. M., Wu, M., & Goodwin, R. D. (2020). Perception of treatment need among adults with substance use disorders: Longitudinal data from a representative sample of adults in the United States. Drug and Alcohol Dependence, 209.
Greenfield, S. F., Weiss, R. D., Muenz, L. R., Vagge, L. M., Kelly, J. F., Bello, L. R., & Michael, J. (1998). The effect of depression on return to drinking: A prospective study. Archives of General Psychiatry, 55, 259 –265.
Kreisman, J. J., & Straus, H. (2010). I hate you–don't leave me: understanding the borderline personality. Penguin Group.
Center for Substance Abuse Treatment. (2005). Substance Abuse Treatment for Persons With Co-Occurring Disorders.
National Institute on Drug Abuse. (n.d.). Commonly Abused Drugs and Withdrawal Symptoms.
Herring, B. (2009, November 1). Get "SET" For Effective Communication.
Khoury, L., Tang, Y. L., Bradley, B., Cubells, J. F., & Ressler, K. J. (2010). Substance use, childhood traumatic experience, and posttraumatic stress disorder in an urban civilian population. Depression and Anxiety, 27(12), 1077–1086.
American Psychological Association. (2021). Crisis hotlines and resources. American Psychological Association.