Alcohol and Drug Use Statistics in Federal Way, WA
The following statistics reveal current substance abuse trends in Federal Way, WA and its surrounding King County:3,4,5,6

1%
1% of 12th graders report misusing painkillers in the last 30 days.
27%
27% of 12th graders report using alcohol in the past month.
18%
18% of 12th graders report using marijuana in the past month.
24%
24% of 10th graders believe there is no or low risk from regular use of marijuana.
Local Information: Travel to and Within Federal Way, WA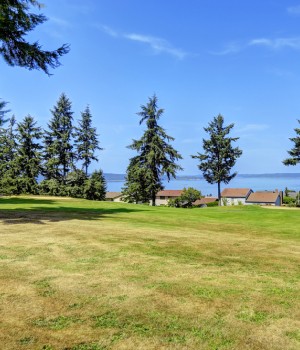 There are two inpatient drug and alcohol rehab centers, 40 outpatient, and six drug and alcohol detox centers in Federal Way, WA. If you are considering drug and alcohol rehab in Federal Way, you will want to know more about this beautiful city.
Lush gardens, mountain vistas, and waterfront walkways make the community unique and attractive. These breathtaking views have been instrumental in attracting people to the area, which has seen explosive growth in recent years. What began as a simple logging settlement in the late 1800s has become a thriving city of nearly 100,000 residents. Today, Federal Way is a dynamic community that links the major economic centers of Tacoma and Seattle. With many natural and man-made attractions, Federal Way draws business travelers and leisure-seekers alike.
Following are key travel tips for those heading to Federal Way, WA for substance abuse treatment. If you'll be receiving substance abuse services in Federal Way, WA or will be visiting someone who is, use this info to guide your travel plans:
For flights to Federal Way, WA, the closest airport is Seattle-Tacoma International airport.
King County Metro offers dozens of bus lines and bus stops throughout the city.
Hotel accommodations in Federal Way include dozens of national chains, with some options under $100.
Summers in Federal Way, WA are warm and dry, and winters are cold and wet, so pack accordingly.
There is some bike infrastructure in Federal Way, and the city is very walkable.
The city is served by state highways 509, 99, and 18 and Interstate 5, providing easy access to the surrounding region.
Locals typically consider the northwest part of the city to be the safest.
Chances of becoming a victim of violent crime in Federal Way, WA are 1 in 294.
Must-see attractions in Federal Way include an Olympic-size swimming pool at King County Aquatic Center, the Rhododendron Species Botanical Garden, and Wild Waves, the largest theme park in the state.
Inviting outdoor opportunities include myriad bike trails, waterfront walkways, and multiple public gardens.
Top shopping destinations in Federal Way, WA include The Commons, SeaTac Village, and Federal Way Crossings.
Popular day trips from Federal Way, WA include Seattle, Olympic National Park, and Mt. Rainier National Park.