Substance Abuse Statistics in Lehi, UT
3,316
In 201, there were 3,316 emergency department visits related to opioid overdose in Los Angeles County.5
898
Los Angeles County experienced 898 hospitalizations related to opioid overdose in 2021.5
2,957,817
Los Angeles County residents received 2,957,817 opioid prescriptions during 2021.5
30-34-year
Los Angeles County residents in the 30-34-year age bracket experienced the highest rate of opioid overdoses in 2021.5
Levels of Substance Abuse Treatment
The following levels of care are designed to meet various addiction treatment needs. Some Utah residents move through the entire continuum of care, while others require only the less intensive levels.
Detox
Detox is often the initial step of treatment. It is the process of safely clearing your system of all drugs and alcohol. It occurs in a supervised setting such as a hospital or inpatient facility.
Residential or Inpatient
Residential or inpatient treatment involves living at a facility and receiving 24/7 supervised care. In these settings, you typically participate in individual, group, and family therapy sessions, and you may receive medication and additional holistic therapies.
Partial hospitalization programs (PHPs)
PHPs offer many of the same treatment methods used in inpatient care. However, you only stay at the facility during treatment times, then return home.
Intensive Outpatient Programs (IOPs)
IOPs provide several hours of treatment each week, including individual and group therapy. This type of program is a step down from partial hospitalization, allowing Utah residents to attend therapy from home while fulfilling work and school obligations during non-treatment times.
Standard Outpatient
Standard outpatient programs are typically appropriate for individuals who have mild addictions and strong support systems. This level of care involves two to three hours of care per week, usually with a therapist in their office or at an outpatient clinic.
Aftercare
Aftercare, also called relapse prevention, provides ongoing support after you have completed inpatient or outpatient treatment. It may include 12-step meetings and continued therapy sessions.
How to Pay for Drug Rehab in Lehi, Utah
Private Insurance
By law, all insurance companies must cover substance abuse treatment services to some extent. However, specific coverage varies by plan, so Utah residents must contact their provider to confirm coverage, including any copays or deductibles that may apply.
Utah Medicaid
Medicaid is a government program that provides insurance coverage for Utah residents who meet low-income requirements. This coverage includes inpatient and outpatient Utah drug rehab services. Residents who wish to use Medicaid to pay for SUD treatment must receive services from a Utah rehab that accepts Medicaid as a form of payment.
Utah Medicare
Medicare is a federal insurance program for Utah residents who are age 65 or older, have certain disabilities, or have end-stage renal disease or ALS. Medicare Part A covers certain rehab services, and Part B and Part D cover other aspects of treatment. Typically, residents must pay a deductible or copay for treatment. However, the rehab facility must be a Medicare-approved rehab and accept Medicare as a method of payment.
TRICARE in Utah
TRICARE in Utah (West region) is a program that serves veterans and military personnel. It provides health insurance for these individuals and their families. Coverage includes addiction treatment; however, each plan varies as to what coverage is included.
Sliding Scale Rehabs
Sliding-scale rehabs allow Utah residents to pay only what they can afford based on their income. They must provide proof of income to qualify. Often, these discounts are not advertised, so Utah residents must inquire about them to learn if they are available.
IHS-Funded Drug Rehabs
IHS (Indian Health Service) provides free or low-cost SUD treatment services for Native Americans and Native Alaskans.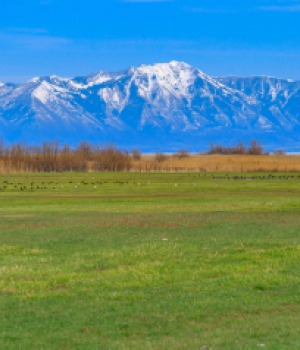 Traveling to and Within Lehi, UT
If you're planning to travel for alcohol and drug rehab in Lehi, UT, or will be visiting a loved one undergoing treatment at a Lehi drug and alcohol rehab, here are some valuable tips to guide your travel plans:
The closest airport is Provo Airport, 14 miles away. Additional flight options are available at Salt Lake City airport, 29 miles away.
If you're planning to rent a car for your trip, consider visiting one of the car rental companies in Lehi rather than picking up a vehicle at the airport. This could save you up to 20% on your rental due to fees and taxes assessed at airports.
Lehi is not considered walkable or bikeable, but Uber and Lyft services are available to get around the city by car.
Utah Transit Authority offers light rail and bus service throughout Lehi and Utah County.
For overnight accommodations, Lehi offers a handful of hotels, located along the Interstate 15 corridor.
People who live in Lehi typically consider the northwest part of the city to be the safest area.
Local attractions include Thanksgiving Point, Ashton Gardens, The Museum of Ancient Life, the Museum of Natural Curiosity, and the Butterfly Biosphere.
Utah Alcohol and Drug Laws
Utah lawmakers have enacted the following policies regarding substance use and misuse:1,2,3,4
LifeBOAT Act: The Life Budgeting for Opioid Addiction Treatment Act is designed to expand the number of treatment facilities available in Utah, including inpatient, outpatient, and medication-assisted treatment facilities.
Good Samaritan Laws: These laws encourage Utah residents to call 911 if they or someone they know is overdosing on drugs or alcohol. The laws protect these individuals from prosecution for minor drug offenses if they seek help from authorities during an overdose situation.
Naloxone Standing Order: In Utah, pharmacists can dispense naloxone to family and friends of anyone who is at risk of opioid overdose, without a prescription.
Problem-solving Courts: Utah drug courts focus on eliminating drug addiction as a long-term solution to crime. The courts provide access to rehabilitation services. Offenders undergo court supervision and drug testing to encourage sobriety and end the cycle of substance abuse and criminal activity.