Round Rock Drug and Alcohol Statistics
In Williamson County, where Round Rock is located, surveys showed:
Engaging in heavy drinking or illicit drug use does not automatically lead to an alcohol use disorder (AUD) or substance use disorder (SUD); however, these activities raise your risk of developing one of the conditions.



Expert Insights

In 2017, the Round Rock-Austin area was named the drunkest city in Texas. With an excessive drinking rate of 22.3%, the area was the heaviest drinking metro region in the state, and among the heaviest drinking in the nation. So, what did we do next? In 2018, the Round Rock City Council extended alcohol service hours for bars and restaurants, allowing them to serve alcohol more hours per week. Did the residents of one of the drunkest towns in the country really need more access to alcohol? What we might need instead is more access to substance use treatment. Only a dozen or so rehab facilities in Round Rock offer treatment for alcohol use disorder, while around five centers offer detox. Let's make some changes so Round Rock isn't known for drunkenness.

~ Kerry Nenn
Cost of Drug and Alcohol Rehab in Round Rock, TX
The cost of Round Rock alcohol and drug rehab depends on several factors. One of those factors is which kind of treatment you receive. Types of treatment for drug and alcohol addiction include:6
Detoxification treatment
Inpatient care
Short-term and long-term outpatient services
Telehealth appointments
Ongoing counseling therapies
Aside from the type of treatment, other aspects contribute to the cost of treatment, such as:
The amount of time you spend in treatment
The types of amenities that are offered
What type of insurance you have
Whether or not the rehab offers financial assistance
Free Treatment Options in Round Rock, TX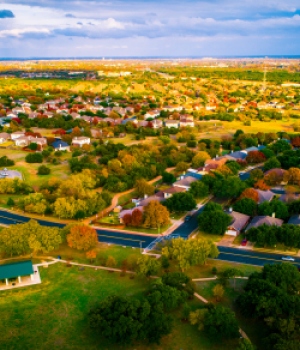 Seeing high price tags may be intimidating, but free treatment options are available as well. When searching for "drug rehabs near me," not all of the facilities you find will offer free treatment. Some require private pay or insurance coverage. To see a list of state-funded rehabs in your area, visit the government website, Substance Abuse and Mental Health Services Administration (SAMHSA), and search the directory of free rehabs in Texas.7
You may need to prove that you are a resident of Texas or provide income information to qualify for free treatment.
Free rehabs generally do not offer luxurious amenities, such as private rooms or gourmet foods. However, free rehabs still provide quality care to help those struggling with addiction.
Health Insurance
Using insurance to pay for rehab is another option. This includes private insurance policies as well as government-funded insurance. The Affordable Care Act (ACA) requires all state-funded insurance policies, including Medicaid and Medicare, to provide coverage for addiction treatment.8
To qualify for Medicaid, you must be part of an eligible group, including low-income individuals, pregnant women, children, or those receiving Supplemental Security Income (SSI).9
To qualify for Medicare, you must be an American citizen over 65 years or have a qualifying disability.10
Most private insurance policies help to cover part of the costs of treatment. Call the number on the back of your insurance card to ask about your specific policy to understand what costs will be covered.
Rehab Scholarships and Sliding Scales
Many Round Rock alcohol and drug rehabs offer financial assistance for those that do not have insurance or qualify for free treatment. Ask about scholarships that may be available at your rehab center. Sliding scale fees are also sometimes available with discounted rates based on your income.
Should You Travel to Round Rock for Drug Rehab?
When considering whether or not you should travel to Round Rock for addiction treatment, ask yourself these questions:
What types of treatment are offered in Round Rock?
Do you have people in the area that can help provide you with the recovery support you need?
What does your insurance cover?
Would it help to attend a rehab program that is away from your own residential area for privacy reasons?
Is the environment and climate in Round Rock a preferred place for you?
Types of Addiction Treatment Programs in Round Rock, TX
There are different types of addiction treatment programs. Some facilities offer medical detoxification, differing levels of care, and specialized services for certain population groups.
Medical Detox
Detoxification is an important first step in recovery. Unfortunately, there are often difficult physical symptoms that accompany detoxifying, which is why many centers offer medical detoxification. With the help of certain medicines, those symptoms can be alleviated, allowing you to focus on other areas of recovery.
Levels of Care
Your treatment team will most likely refer to levels of care. This refers to the level of intensity of different stages of recovery. The levels of care include:
Inpatient care
Partial Hospitalization (PHP)
Intensive Outpatient (IOP)
Standard outpatient
Inpatient treatment is the most intense level of care available since it requires an overnight stay at the facility. This gives you access to treatment staff around the clock. Both PHP and IOP also provide a high level of care, but without the overnight stay. Standard outpatient usually involves ongoing therapy sessions and may last for months or even years.
Specialized Care
Specialized care refers to services that cater to the specific needs of patients. Some common specialized programs include:
Christian rehab and faith-based centers with services like spiritual counseling and prayer times
Holistic approaches utilizing alternative medicines, yoga, or meditation
Luxury centers with resort-like amenities
Executive rehab for the working professional
Telehealth appointments that allow for flexibility
Dual Diagnosis which provides care for multiple conditions simultaneously
Treatment catered to veterans, LGBTQ+, or other special populations
Alcohol and Drug Laws in Round Rock, TX
The Jessica Sosa Act: Effective Sept. 1, 2021, the Jessica Sosa Act added Texas statutory exceptions to penalties regarding the punishment of drug possession and use. Those exceptions apply to those who are the first to contact 911 and do so when the victim is suspected of overdosing or suffering from alcohol poisoning. However, drug-possessing callers are not protected if they have called 911 for an overdose in the past 18 months, have been convicted of a felony, or have used this same protection when calling for a previous overdose.
Naloxone Access: Recently, Texas passed Senate Bill 1462, which allows doctors to write standing orders for the drug Naloxone. This means you can access the drug from any local pharmacy store.
Family Medical Leave Act: The Family and Medical Leave Act (FMLA) entitles eligible employees of covered employers to take unpaid, job-protected leave for specified family and medical reasons, with a continuation of group health insurance coverage under the same terms and conditions as if the employee had not taken leave. Attending a drug or alcohol rehab program is included in the list of qualifying medical reasons.
If you or someone you know needs help with drug or alcohol addiction, please call 800-405-1685 (
Who Answers?) to speak to a treatment specialist about what treatment is right for you.