McAllen, TX Drug and Alcohol Statistics
According to data from the Centers for Disease Control and Prevention (CDC), McAllen, which is located in Hidalgo County, is among the many cities with rising drug and alcohol issues. Recent studies show:1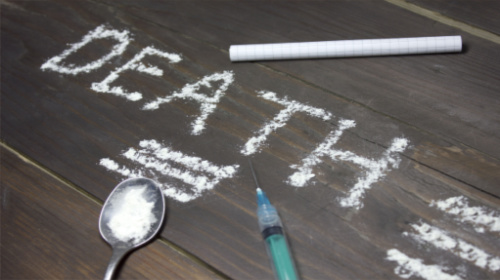 Drug Overdose Deaths
Drug-induced overdose deaths nearly doubled between 2018 and 2020 in Hidalgo County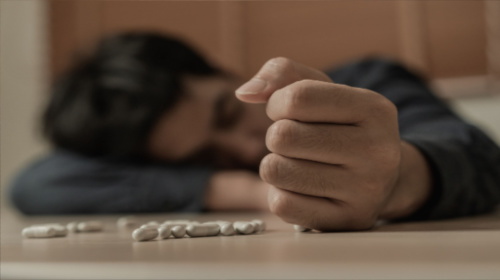 Overdose Among Males
Men aged 25 to 34 had the highest rate of overdose deaths, followed by men 75 to 84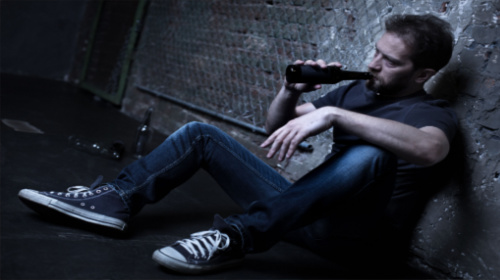 Alcohol Overdoses
Deaths caused by an alcohol overdose rose 8% in Hidalgo County between 2018 and 2020
TX Rates of Overdose
In 2020, Texas had the sixth-lowest rate of overdose deaths from drugs
Research from the Substance Abuse and Mental Health Services Administration shows the rate of rehab admissions in the state:2
Expert Insights

I recently saw the horrifying news that the DEA is warning Texas school districts that the deadly street drug fentanyl is being disguised as sidewalk chalk, sugar cubes, and candy. The DEA believes that kids are the target of this tactic, and it's frightening to see. I learned that 66 percent of drug overdose deaths were caused by opioids like fentanyl, and just in recent months 3 students in the same school district died of an opioid overdose believed to be associated with fentanyl. Given that the leading cause of death for 18-to-25 year-olds is now opioids, we need to do everything we can to ensure kids are not taking these pills. And if they are, rather than burying our heads in the sand, we need to be providing drug testing kits and Narcan in schools. Drug use happens as much as we don't want it to, and I believe that to stand a fighting chance, we need to get smart and get equipped with harm reduction supplies.

~ Natalie Baker
Top 3 Drug Rehabs in McAllen, Texas
Below are the top three addiction treatment centers in McAllen based on the following criteria:
Offering evidence-based treatment
Accreditation
Certifications
Client testimonials / reviews
Tropical Texas Behavioral Health
Tropical Texas Behavioral Health is an outpatient clinic that treats substance use disorder, mental health disorders, and mental disabilities in the Edinburg, Texas area. Their services are for a wide range of ages, offering support for children as young as three all the way to senior citizens. Veterans and those with special needs are welcome.

Treatment programs include:

Outpatient
Mental Health
Special Needs Services
Peer Support
Veteran's Care
Medication Assisted Treatment
Youth Services

Treatment programs are supported by:

Commission on Accreditation of Rehabilitation Facilities (CARF) accreditation

Location and treatment information:
1901 S. 24th Avenue
Edinburg, TX 78539
(956) 289-7000
New Wine Counseling
Located in Pharr, Texas, New Wine Counseling provides counseling services to those seeking to overcome alcohol or drug addiction. Drug screening, co-dependency counseling, and therapeutic approaches to treatment are incorporated.

Treatment programs include:

Chemical Dependency Counseling
Drug Screening
Co-dependency Counseling
Cognitive Behavioral Therapy
Motivational Enhancement Therapy
Motivational Interviewing

Location and treatment information:
126 E. Newcombe Ave. Suite 8A
Pharr, TX 78577
(956) 685-1202
The Council on Drug and Alcohol Abuse Coastal Bend
The Council on Alcohol and Drug Abuse- Coastal Bend is a nonprofit organization located in Corpus Christi, that serves multiple counties with a continuum of care in prevention, intervention, and substance use disorder treatment. Their programs support individuals and families, along with specialty services for Veterans, teens, and pregnant or postpartum women. Vocational help, housing, and educational classes are available for those in need of additional support.

Treatment programs include:

Adult Intensive Outpatient
Teen Intensive Outpatient
Individual and Group Counseling
Case Management
Parenting Classes
Recovery Coaching
Anger Management

Treatment programs are supported by:

Commission on Accreditation of Rehabilitation Facilities (CARF) accreditation

Location and treatment information:
1801 S. Alameda, Suite 150
Corpus Christi, TX 78404
(361) 854- 9199
Cost of Drug Rehab in McAllen
When you're considering McAllen drug rehabs, it's essential to consider your budget and what you can reasonably accomplish. There are numerous factors to consider when planning to pay for care, such as:
The treatment setting you need (whether you want to do an inpatient stay or go to outpatient)
The types of therapies offered by the rehab center you choose, as some experimental treatments can be quite costly while traditional evidence-based methods such as talk therapy may be less expensive
Whether you have friends and family who live near the center to support you during your recovery
How to pay for treatment (if you have health insurance or access to state-funded facilities)
The location you choose (major cities might cost more than rural rehabs)
Low-Cost and Free Drug Rehab Centers in McAllen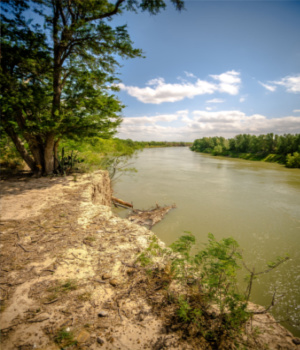 If you need help paying for care, there are numerous options you could try to raise funds. You could reach out to your friends and family for money or set up a crowdfunding website on social media. You could also look for a medical loan to cover the cost of care, which may be offered by a facility that you're interested in, so call them and ask about financing options.
State Funded: If you're like the millions of Americans who don't have health insurance coverage or are underinsured, there are federal, state, and non-profit agencies that have funds set aside for people that can't otherwise pay for treatment. You can find these programs by reaching out to your local health and human services agency and asking to be referred to a free or low-cost rehab.
Scholarships: Low-cost drug rehabs in McAllen have different methods of assisting. Scholarships are one possibility, which is a fund for people with no other way to pay for treatment who are in severe need of treatment. A drug or alcohol scholarship might pay for some services or cover the entire bill.
Sliding Fee Scales: Sliding fee scales are another way organizations can provide low-cost care. This type of fee structure allows the cost of care to lower depending on your income level. You can find out if a facility offers financial assistance programs by calling, asking, or visiting their website. If you need help finding a low-cost drug rehab in McAllen, call us at 800-405-1685 (
Who Answers?) for assistance anytime.
Health Insurance: Thanks to the Mental Health Equity and Addiction Parity Act, health insurance companies must provide payment for services related to all medically necessary treatments and procedures, including those for substance use disorder (SUD).
Every health insurance provider has different networked rehabs and detox centers in McAllen, policies, and coverage limits. Call the number on the back of your health insurance card to speak with a rep who can tell you your overage limit, co-pays, and deductibles and refer you to the in-network drug and alcohol rehabs in McAllen you can use.
Addiction Treatment Settings
There are multiple types of programs in Texas for people of varying needs and preferences. The continuum of care is the term for the different programs based on levels of need, starting with a detox to help manage your withdrawal symptoms.
Medical Detox: Detox can be offered in-clinic, with a one or two-week stay and constant medical supervision, or you can utilize a partial hospitalization program (PHP) that provides several hours of care a day, with you returning home each day. After completing detox, you can enroll in a program if needed.
Inpatient Program: Inpatient programs in Texas provide room, board, meals, targeted therapy, and a structured environment. Many programs last several months long, though some offer programs that last only one month. Regardless of how long you stay in residential rehab, once you graduate, you can "step down" in care to the next level, intensive outpatient programs (IOPs).
Intensive Outpatient Program: IOPs require several hours-long visits to an outpatient clinic several times a week, with federal guidance requiring a minimum of nine hours per week of treatment.3 These programs use a combination of individual and group counseling, as well as medication-assisted treatment (MAT) when available and appropriate.
Standard Outpatient Program: After several months in an IOP, you can step down again to a standard outpatient program (SOP). These programs usually only need one trip per week and are supplemented with phone calls with your therapy team as well as the recommendation or requirement also to attend a community-based support group.
Specialized Drug Rehabs in McAllen
Outside of the continuum of care, there are different types of drug and alcohol rehab in Texas based on background and other unique qualities. For example:
Population-Specific
Specialty rehabs, such as those reserved for men, women, those in the LGBTQ community, and veterans, provide a community of people with the same background.
Faith-Based
Faith-based facilities, such as Christian and Catholic rehabs and those for members of indigenous communities, use a focus on spirituality in their programs and typically include pastoral counseling and prayer groups.
Telehealth programs
Online care requires minimal in-clinic visits, instead relying on telehealth services and online assessments and providing the highest levels of convenience possible.
Dual diagnosis programs
Dual-diagnosis programs provide rehab programs for those with both a substance use disorder (SUD) and a mental health disorder.
Holistic
Holistic programs provide both evidence-based treatments as well as experiential, holistic therapies such as those incorporating yoga and tai chi or art and music therapy.
Executive
Executive centers provide higher levels of confidentiality to help working professionals seek treatment without risking their careers or reputations.
How to Choose the Right McAllen Drug Rehab
When trying to determine the best rehab in Texas for you, here are a few considerations:
Your level of care needs
How you can pay for treatment, and how much it costs at a certain rehab
The type of features and amenities you are looking for
The therapies or specialized methods offered
Program length
Should You Travel for Drug and Alcohol Rehab in McAllen?
McAllen is the largest city in Hidalgo County in southern Texas and is home to a range of fun places to visit, comfy places to live, and places to work and go to school. Some popular locations in the city include:
The historical landmark, Quinta Mazatlan, a Spanish Revival mansion
Nearby Aqua Planet Waterpark
The International Museum of Art and Science
Several natural park spaces and playgrounds to spend time in
The National Butterfly Center
The southern part of the city has multiple historical locations and beautiful Spanish Revival architecture. McAllen borders the country of Mexico, with the Rio Grande to the very southern end of town. There is a business park area here and multiple large shopping centers, making it a good place to look for work.
Downtown McAllen has the McAllen Nature Center, the McAllen Heritage Center, and the South Texas College Pecan Campus. Visitors enjoy this part of town and find the multitude of temporary lodging establishments in the downtown area conveniently located near the most popular attractions in McAllen.
Alcohol and Drug Laws in McAllen, TX
In Texas, there are numerous laws enacted to help ensure the safety and health of residents facing substance use disorder.
Texas Drug Courts: Hidalgo county, the seat of McAllen, is among the major cities in Texas that are required to participate in the Drug Courts system.4 This system creates a set of programs for people who are arrested for drug and alcohol-related crimes and includes jail diversion with mandated urinalysis, counseling, and guidance from a community supervision officer.
Family and Medical Leave Act (FMLA): The federal Family and Medical Leave Act (FMLA) protects employees from losing their job if they need to seek treatment at accredited Texas drug rehabs.5 The laws work two ways, both by ensuring an employee has a position when they return from their 12 weeks of covered FMLA time and also protects employees from being discriminated against for their substance use disorder (SUD).
Good Samaritan Overdose Laws: The good Samaritan laws in Texas protect people from prosecution if they were involved in criminal activity during an overdose, providing they call for and cooperate with emergency personnel.6