Alcohol and Drug Use Statistics in Edinburg, Texas
Recent drug and alcohol use statistics in Edinburg and Hidalgo County as a whole include:1, 3, 4, 5, 6
4,600
In 2019, nearly 4,600 people in the county area were admitted to rehab. Of those, 24% were admitted for marijuana use, 22% enrolled for heroin use, and 21% enrolled for alcohol misuse.
3,300
In 2017, nearly 3,300 Hidalgo County minors were admitted to treatment for substance use or mental health concerns. Approximately 8% of them had a dual diagnosis.
6,500
In 2018, Hidalgo County law enforcement made roughly 6,500 adult alcohol-related arrests.
Paying for Alcohol and Drug Rehab in Edinburg, Texas
Although the cost of treatment at an alcohol or drug rehab in Edinburg might seem high, your financial situation needn't be a barrier to treatment. Most local drug rehab centers accept several forms of payment, including various types of health insurance. If you're uninsured and experiencing financial difficulties, you may even be eligible for reduced-cost or free care at a handful of local recovery centers.
Free Addiction Treatment Options in and Near Edinburg
If you're uninsured or underinsured and have limited means to pay for rehab, you may qualify for discounted or free treatment at one of the following types of recovery facilities:

Government-funded treatment facilities: These facilities, which include various methadone (opioid treatment) clinics, receive grants and subsidies from the state and federal governments. They use those funds to help people in need access quality, evidence-based treatment.
Sliding scale rehab centers: These treatment centers base each patient's rehab costs on their ability to pay. Patients with lower incomes ultimately pay less than those with higher incomes. At some facilities, treatment may even be free for individuals who cannot afford to pay.
Non-profit rehab centers: These facilities also get funding from various public sources. Many of them use that funding to provide affordable or free treatment for patients who can't afford to pay for their care.
If you'd like to see if you qualify for a discounted or free rehab program in Edinburg, these local facilities may be able to help you:7
Tropical Texas Behavioral Health (in Edinburg)
Eldorado Texas Community Service Center (in Pharr, roughly four miles away)
Mesquite Treatment Center (in Lyford, roughly 25 miles away)
Paying for Rehab With Medicaid or Medicare
If you have Medicare or Texas Medicaid (STAR managed care), you can use your insurance to reduce or even eliminate the cost of various addiction treatment services, including:8, 9
Inpatient treatment
Outpatient treatment, including PHPs and IOPs
Individual and group counseling and/or therapy
Medication-assisted treatment (MAT)
Assessments and treatment referrals
Both of these public health insurance plans will only pay for covered treatment services at approved rehab facilities. Fortunately, five treatment centers within 25 miles of Edinburg take Medicaid, and three accept Medicare.7
Paying for Addiction Treatment With Private Insurance
The 2010 Affordable Care Act classified substance use disorder treatment as an essential health benefit. As a result, most private insurance plans, including employer-provided plans, offer some degree of coverage for various inpatient and outpatient treatment services.10
If you have a private health plan, you'll find five treatment facilities within 25 miles of Edinburg that may accept your insurance.7
Keep in mind that if your plan has a network, you must enroll in an in-network rehab facility to keep your out-of-pocket expenses as low as possible. If you go to an out-of-network provider, your insurance may not cover treatment at all. You can search online for "drug rehabs" or "alcohol rehabs," to find local facilities and then all each one to verify your coverage.
Visiting Edinburg, Texas: Local Information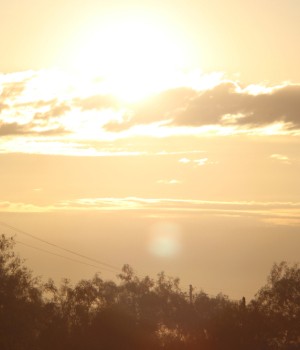 Are you planning to travel to a drug or alcohol rehab in Edinburg? Or maybe you want to check in on a loved one in a long-term rehab program in the city? Before you make the trip, here's what you should know about Edinburg:
Traveling to Edinburgh: You can fly into South Texas International Airport at Edinburg, which is located 10 miles north of the city. If you plan on driving to Edinburg, the city is well-connected to the lower Rio Grand Valley by Interstate 2. U.S. Route 281 and the nearby U.S. Route 77 also connect the city to the rest of Texas and the United States.
Places to stay: Within Edinburg, you'll find a handful of affordable, 2- and 3-star hotels and a very limited selection of 4-star lodging options. You'll find a wider selection of both affordable and higher-end hotels in the nearby McAllen area, just 11 miles away.
Getting around the city: While a few locations within downtown Edinburg are fairly walkable, you'll want a vehicle to travel around most of the city. Edinburg is serviced by the Valley Metro public transit system, which operates several bus routes with stops throughout the city and the lower Rio Grande Valley.
Things to do: Popular attractions in and near Edinburg include the Museum of South Texas History, Edinburg Scenic Wetlands & World Birding Center, and the Gelman Stained Glass Museum. The nearby National Butterfly Center and the International Museum of Art & Science are also worth checking out.
Are you finding it difficult to determine which Edinburg alcohol rehabs and drug rehabs are well-suited to your or your loved one's needs? If so, we're standing by 24/7 to help. Please call us anytime at 800-405-1685 (
Who Answers?) to connect with a treatment support specialist who can help you explore your local addiction treatment options.