Brownsville Alcohol and Drug Use Statistics
Brownsville is the county seat and the most populous city in Cameron County, Texas. Like many municipalities near the Mexico–United States border, the city has long struggled to control illicit drug use among its residents. Alcohol use is also a major community health concern, as chronic liver disease remains the county's third-leading cause of death.1 Other drug and alcohol use statistics of note for the area include:2, 3, 4, 5, 6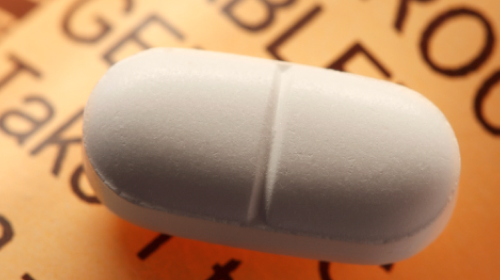 In 2019, 25 Cameron County residents lost their lives to accidental drug overdoses. Nearly half of those deaths involved opioids.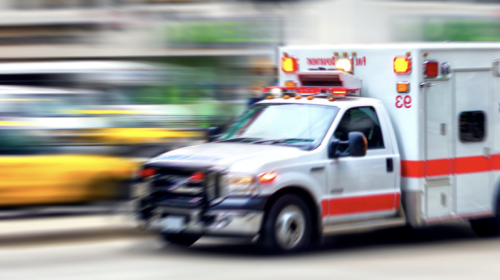 In 2020, Cameron County recorded 39 opioid-related emergency department visits at hospitals throughout the county.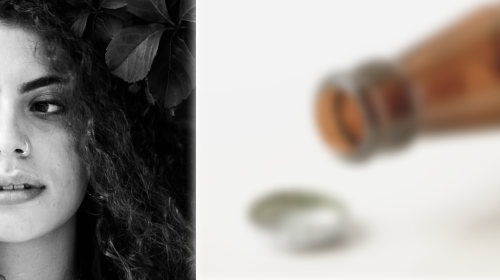 In 2017, roughly 15% of Cameron County adults self-reported engaging in binge or heavy drinking.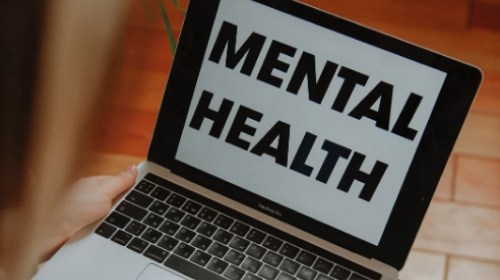 In 2017, roughly 3,350 Cameron County minors were admitted to treatment for substance use and/or mental health concerns. Nearly 300 of those individuals were diagnosed with co-occurring conditions.
2,370
In 2019, Texas' Region 11 (to which Cameron County belongs) recorded nearly 5,600 traffic crashes involving alcohol and/or drugs. Roughly 2,370 of those incidents involved alcohol and drugs combined.
1,000
In 2019, nearly 1,000 Region 11 residents were admitted to treatment for an alcohol use disorder. Roughly 1,020 residents were admitted for heroin use, approximately 300 were admitted for methamphetamine use.
Popular Centers for Alcohol and Drug Rehab in Brownsville, TX
Tropical Texas Behavioral Health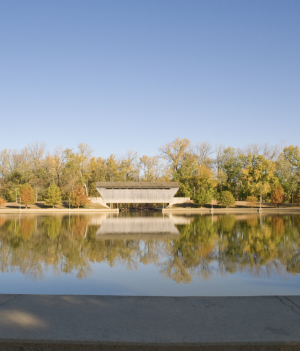 Tropical Texas Behavioral Health (TTBH) is CARF-accredited, community-based alcohol and drug rehab in Brownsville serving adolescents and adults with substance use and/or mental health disorders. This facility specializes primarily in outpatient treatment services but does offer medical detox for those who need it.
Intensive outpatient programs, veteran-specific rehab programs, peer support services, and dual diagnosis treatment are all available. Payment options at this facility include Medicare, Medicaid, and private insurance, while several services are offered on a sliding fee scale. TTBH works diligently to make treatment accessible to all and does not refuse services to anyone based on an inability to pay.
Recovery Center of Cameron County Brownsville
Recovery Center of Cameron County Brownsville is a non-profit outpatient drug and alcohol rehab facility for adults and young adults with addiction and/or mental health conditions. Treatment options available at this recovery center include intensive outpatient programs, standard outpatient programs, dual diagnosis treatment, aftercare support, and perinatal rehab programs.
Specialized programs for veterans, LGBTQ+ persons, trauma-impacted individuals, and seniors are also available. This facility offers several treatment services on a sliding fee scale for eligible individuals and accepts private insurance, self-pay, Medicaid, federal military insurance, and other state-financed health plans.
Serving Children and Adults in Need Brownsville
Serving Children and Adults in Need Brownsville is a non-profit, Joint Commission-accredited, inpatient and outpatient addiction treatment facility for teens and adults. This drug and alcohol rehab in Brownsville specializes in short- and long-term residential treatment programs for adults and youth, standard outpatient programs for teens and adults, and perinatal treatment.
Peer support groups, aftercare support, family counseling, intervention programs, and prevention programs are also offered at this facility. Payment options include Medicaid, Medicare, and other state-sponsored health plans. Sliding fee services and other forms of financial assistance are also available for individuals who qualify.
Cost of Drug and Alcohol Rehab in Brownsville
The cost of alcohol or drug rehab in Brownsville varies from facility to facility based on several factors. Your treatment costs will depend on the type of facility you choose, whether you have insurance, what your insurance plan covers, and the length of time you spend in rehab. According to the Substance Abuse and Mental Health Services Administration, Cameron County has seven alcohol and drug rehab facilities. Of those treatment centers:7
If you have health insurance, whether it's a publicly funded or private plan, your policy should provide some level of coverage for addiction treatment. But you'll need to call your provider to verify your benefits and extent of coverage. Depending on your policy, your insurance could significantly reduce or even eliminate your treatment costs at Brownsville rehab facilities that accept your plan.
Free Treatment Options in Brownsville
If you feel like rehab is out of reach because of your financial situation, you can still access quality care. Several local rehab facilities understand that not everyone can pay for high-cost treatment. These recovery centers offer various forms of financial assistance for eligible individuals that can make rehab highly affordable or even free.
State-Funded Addiction Treatment Centers: State-funded Brownsville alcohol rehabs and drug rehabs receive government subsidies that allow them to treat Cameron County residents, regardless of their ability to pay. If you can demonstrate financial need, you may be eligible for low-cost or free treatment at one of these facilities. To qualify, you must provide proof of residency and income, as well as proof that you're uninsured or underinsured.
Rehab Scholarships: Rehab scholarships can pay for 100% of your treatment or may only cover a percentage of your total rehab costs. Some rehab facilities offer these scholarships in-house, while others partner with outside donors that sponsor treatment for eligible individuals. If you can demonstrate financial need, you can apply for scholarships, but be aware that these awards are highly competitive because many people apply for them.
Sliding Scale Rehab Program: According to the Substance Abuse and Mental Health Administration, five alcohol and drug rehab facilities within 25 miles of Brownsville offer treatment services on a sliding fee scale.7 These facilities use your income (and sometimes other financial variables like your non-negotiable monthly expenses) to determine how much you can afford to pay. This type of flexible fee system can dramatically reduce or even eliminate your treatment costs.
Should I Travel to Brownsville for Alcohol and Drug Treatment?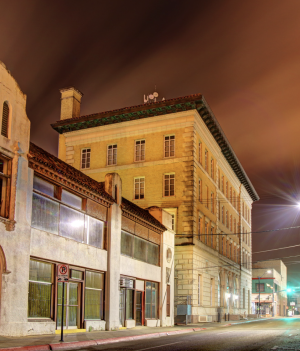 If you can't access the type of addiction treatment you need where you currently live, you may want to travel to a drug or alcohol rehab in Brownsville, TX. While traveling for rehab is a personal choice that only you should make, you'll want to consider several things before deciding on an out-of-town treatment facility.
Some questions you should ask yourself to decide if traveling is right for you include:
Does your health insurance cover treatment at any Brownsville alcohol rehabs or drug rehabs?
Do you need help paying for rehab? Can you access financial assistance at any Brownsville drug rehabs or alcohol rehabs?
Do you have a support system in the area? (Having loved ones nearby can be helpful as you work through treatment.)
Do you enjoy the warm, arid climate of Brownsville? Would you like to work through treatment in an area that's close to the ocean?
Would removing yourself from your normal environment help you avoid people and/or situations that usually trigger your desire to use drugs and/or alcohol?
If you answered affirmatively to these questions, traveling to Brownsville for alcohol and/or drug treatment may be in your best interest. Many other Texas cities have excellent rehab facilities, too, so you may also want to consider larger municipalities that offer more treatment options.
Neighborhoods in Brownsville to Consider for Treatment
If you're looking into Brownsville drug rehabs or alcohol rehabs, remember that being in an environment you like may play an important role in your recovery. Think about whether you prefer a more urban locale or a less-populated area that's quieter and more peaceful. Brownsville offers both settings in various areas of the city. Neighborhoods you should consider for rehab include:
Downtown Brownsville: This densely populated area of town is designated as a National Historic District and is home to many historic buildings, local businesses, green spaces, and cultural events.
Villa Poncho: This neighborhood borders the Sabal Palm Sanctuary on the Mexico-U.S. border, so if you enjoy a quieter, more natural environment, you may prefer this part of town.
Cameron Park: This neighborhood sits on the outskirts of downtown Brownsville, so if you enjoy an urban-suburban environment, you'll find that here. The area also allows quick access to Highway 48, which leads directly to San Padre Island. If you like the ocean, you can get there in roughly 30 minutes.
Drug and Alcohol Laws in Brownsville, TX
Jessica Sosa Act (Texas Good Samaritan Law): In 2021, Texas passed House Bill 1694, also known as the Jessica Sosa Act, to encourage more people to call 911 when they witness a person experiencing a drug-related overdose. Under this law, the first person to seek emergency medical assistance for someone who appears to be overdosing cannot be arrested or prosecuted for certain drug-related offenses. Only people in possession of small quantities of controlled substances are eligible for legal immunity under this act, including those who seek help during their own suspected overdose.8Expanded Naloxone Access: Under Senate Bill 1462, individuals who may be at risk of experiencing an opioid-related overdose can obtain an opioid-reversal medication called naloxone without a prescription from participating, licensed pharmacies. Anyone who may be able to administer naloxone to a person experiencing an overdose can also get the medication from participating pharmacies without a prescription. In 2019, Texas also became the first state in the union to offer naloxone for purchase online.9, 10
911 Lifeline Law: Under Senate Bill 1331, persons under the age of 21 who call 911 for a peer who appears to have alcohol poisoning will not be prosecuted for alcohol possession or consumption. Individuals under the age of 21 who seek emergency medical assistance for their own alcohol overdose also have limited legal immunity under this law.11
Sandra Bland Act: Under Senate Bill 1849, Texas correctional facilities are required to not only identify persons with suspected substance use and/or mental health disorders but also divert them to treatment. This bill also makes it easier for incarcerated individuals with substance use and/or mental health concerns to obtain a personal bond.12
Cameron County Divert Court: In Cameron County, certain individuals charged with non-violent, alcohol-related, or drug-related offenses can opt into the court's diversion program rather than going through traditional court proceedings. This program aims to rehabilitate offenders with addiction and requires a closely supervised, 12- to 18-month commitment. Upon successful completion of the program, participants can have their charges dismissed.13, 14
If you're seeking addiction treatment in Brownsville and online searches for "alcohol rehabs" or "drug rehabs" aren't yielding the information you need, we can help. Call our free helpline at 800-926-9037 (
Who Answers?) to speak with a treatment specialist for assistance verifying your insurance coverage or exploring your local treatment options.
Resources