Killeen, TX Drug and Alcohol Statistics
In Killeen, TX, and the surrounding Bell County, here are some stats about drug and alcohol misuse: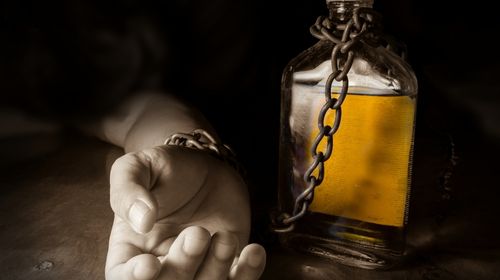 Approximately 6.1% of females and 10.2% of males report heavy drinking.1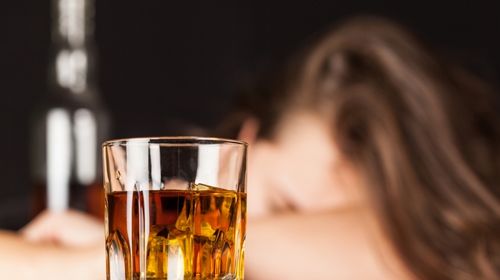 10.2% of females and 23.4% of males reported binge drinking.1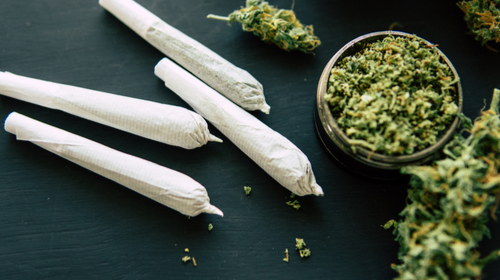 17% of Texas youths aged 12-17 reported marijuana use within a month's time.2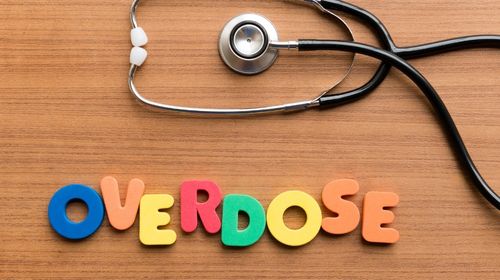 Methamphetamine overdose contributes to more than 800 deaths each year in Texas.2
Expert Insights

Killeen, Texas, is one of the most recent cities to successfully use the "death by distribution" law when prosecuting drug dealers who provide illegal substances to customers that ultimately suffer fatal overdoses. The investigation was overseen by the Army's criminal investigation division. In April of 2022, a soldier stationed at Fort Hood was found dead in his quarters and after an investigation, it was determined the soldier had ingested fake percocet pills that contained massive amounts of fentanyl. The drug dealer and gang member in the Killeen area was convicted in the overdose death of a US Army soldier and sentenced to 20 years in federal custody for the distribution of fentanyl. Perhaps this will work as an additional deterrent to keep drug dealers from selling pills and other illicit drugs secretly laced with fentanyl.

~ Kerry Nenn
Top 5 Drug Rehabs in Killeen, Texas
Below are the top five addiction treatment centers in Killeen based on the following criteria:
Offering evidence-based treatment
Accreditation
Certifications
Client testimonials / reviews
Cenikor
Cenikor, located in Killeen, Texas, provides substance abuse treatment services to individuals struggling with drugs and alcohol dependency. Their outpatient program consists of working with co-occurring disorders, health issues, and mental health concerns associated with addiction.

Cenikor specializes in:

Treatment programs are supported by:

The Commission on Accreditation of Rehabilitation Facilities

Location and treatment information:
4520 East Central Texas Expressway
Killeen, Texas 76542
Christian Farms Treehouse
Christian Farms Treehouse is an intensive, faith-based substance abuse residential treatment facility for adult men and women located in Temple, Texas. Their treatment program consists of counseling, chemical dependency education, and structured activities such as AA and NA meetings, life skills classes, parenting, anger management, goal setting and relapse prevention.

Christian Farms Treehouse specializes in:

Inpatient Treatment Programs
Individual and group counseling

Location and contact information:
3804 Riverside Trail
Temple, TX 76502
(254) 933-9400
Cedar Crest
Cedar Crest is an accredited behavioral healthcare system located in Belton, Texas. They treat adults, adolescents, and children for drug and alcohol use disorder and co-occurring mental health afflictions. A specialty track for seniors is available.

Cedar Crest specializes in:

Adolescent Inpatient
Adolescent Residential
Adult Inpatient
Children's Inpatient
Partial Hospitalization
Outpatient

Treatment programs are supported by:

Location and contact information:
3500 Interstate 35 Frontage Road
Belton, TX 76513
(833) 847-2728
The Arbor Behavioral Healthcare
The Arbor Behavioral Healthcare Center is an alcohol and drug addiction treatment center in Georgetown, Texas. Their luxury style ranch is a 90 day or more commitment. Equine therapy, mental health counseling, and process group meetings are combined with traditional, clinical recovery services.

The Arbor Behavioral Healthcare specializes in:

Detox
Residential
Intensive Outpatient
Extended Care Program
Sober Living
Relapse Prevention Program

Treatment programs are supported by:

LegitScript Certified
The Commission on Accreditation of Rehabilitation Facilities

Location and contact information:
1443 Co Rd 10
Georgetown, TX 78626
(866) 426-9505
Symetria
Symetria is a comprehensive addiction treatment center located in College Station, Texas. They offer evidence-based and research-backed medications and therapies through a compassionate care program of recovery. Their team focuses on helping resolve anxiety, depression, and traumatic experiences that often fuel addiction.

Symetria Recovery specializes in:

Detox
Outpatient
Telehealth

Treatment programs are supported by:

The Commission on Accreditation of Rehabilitation Facilities

Location and contact information:
1651 Rock Prairie Road
College Station, TX 77845
(866) 677-3938
Cost of Drug and Alcohol Rehab in Killeen
The cost of drug and alcohol rehab in Killeen can differ depending on your circumstances and choices. Some of the factors that can influence cost include:
Treatment setting (inpatient or outpatient)
Duration of program (30, 60, or 90 days)
The type of care that you choose is one of the biggest influences on cost. For example, an inpatient or residential facility is typically more expensive than an outpatient program. This is because inpatient usually offers round-the-clock care and detox, while outpatient typically does not.
Amenities, services, and features of rehab can also increase costs. For example, luxury facilities and detox centers in Killeen that offer a spa, acupuncture, and movie nights will be more expensive than a standard inpatient center that doesn't offer these amenities.
Length of stay is another determining factor for the cost of drug and alcohol care. A longer stay usually involves more resources like staff supervision and therapy hours than a shorter stay.
Location can also influence the price. Scenic views can make a stay more expensive than an inner city or urban rehab.
Insurance coverage also can determine how much you pay for care. Although insurance may be required by law to cover your expenses, your insurance may only cover a portion, leaving you to pay the rest.
Low-Cost and Free Drug Rehab Centers in Killeen
If you find that the cost of care is prohibiting you from seeking help, you may qualify for free or low-cost services through a number of different means:
State-funded rehabs
Sliding scale payments
Insurance coverage
Scholarships
State-Funded
State-funded programs are funded by government grants. Government funding allows these addiction treatment centers to offer free or low-cost care to you if you have low income or no insurance.
Sliding-Scale Fees
Sliding scale payments are a type of payment schedule offered by a center that uses your income to determine how much you will pay. If you have a low income, your sliding scale fees will be lower.
Insurance
Insurance coverage can also help you attend care for a low cost or even free. Choosing to use your insurance to pay can make it more affordable as long as you choose a facility that is in-network with your provider. Private insurance plans, Medicaid, and Medicare will cover some, if not all, of your treatment costs.
Scholarships
Scholarships are another way to attend rehab at a lower cost or no cost at all. Scholarships are funds that a center may offer to those who show initiative in getting help but don't have the financial means to do so.
You may have to contact your facility of choice directly and go through an application process to qualify for a scholarship.
Addiction Treatment Settings
Choosing between accredited drug rehabs in Killeen may involve a lot of research and decision-making. Fortunately, there are many different types of programs to adapt to your specific needs. For example, some types of programs include:
Rehab for Specific Populations
Certain programs place a special focus on the issues you may face as a member of the LGBTQ+ community, like rejection of family and friends or the struggle to find self-acceptance.3 Other programs may focus on veterans. These types of rehab centers will help you if you have difficulties reintegrating into civilian life or experience PTSD.
Faith-Based
Christian and faith-based programs highlight the spiritual connection between God or a higher power and you. These types of programs often encourage prayer and Bible readings as a part of your recovery.
Telehealth
Telehealth uses the power of the internet to bring therapy straight to your home. This convenient online treatment is usually done via an electronic device like your phone or computer, where you can video chat or message your professionals.
Inpatient
Inpatient or residential care consists of 24/7 access to care and support while living within the facility. You can also receive a medical detox during inpatient. This allows you to manage your withdrawal symptoms under the watch of medical professionals.
Outpatient
Outpatient rehab offers effective treatment for substance use disorders and alcoholism. It is best for you if you have a mild addiction or you don't need constant supervision. Outpatient can come in different levels of care, such as partial hospitalization programs (PHPs), intensive outpatient programs (IOPs), standard outpatient programs, and aftercare plans.
Dual Diagnosis
Dual-diagnosis programs work best for those who have both a mental illness and a substance use disorder. This type of rehab uses therapies that are effective for treating both illnesses because standard treatment isn't effective for mental disorders.
Luxury
Luxury centers offer resort-style accommodations to ensure your supreme comfort. These types of programs emphasize high quality and satisfaction to help you journey towards recovery.
Executive
Executive centers cater to busy professionals. If you are unable to take time off work for rehab, an executive center may offer you necessities like internet and phone access to continue working as you make your way to recovery.
How to Choose the Right Killeen Drug Rehab
When it comes to choosing alcohol and drug rehabs in Killeen, finding the right fit for you is important. Finding the right one for you may include considering factors like:
Cost: Make sure you are aware of all fees before entering the facility of your choice. Also, consider how you will pay for rehab and any financial means that are available to you, like insurance or scholarships.
Location: You may want a location close to your support network or one that allows you to completely detach from your old surroundings. Choose a facility that has a location that you believe would be helpful on your long-term recovery journey.
Type of Rehab or Setting: Inpatient care may be a better choice for you if you have a severe substance use disorder or alcoholism, while outpatient may be better suited for a milder addiction.
Amenities or Features: Certain centers place a more robust emphasis on amenities and features than others. If you feel that a facility that has a lot of amenities like a swimming pool or a hiking trail is important to your recovery, then be sure to choose an amenity-rich rehab.
If you feel that amenities aren't that important to your road to recovery, focus on a program that has an ideology similar to your own.
Treatment Approach: A rehab's ideology, or approach to recovery, is important when you are choosing which one is best for you. You may feel more comfortable with a program that emphasizes a holistic approach or one that specializes in treating a specific community.
Having a thorough look through the facility's website and making a phone call can help you determine if your ideas align with those of the treatment center.
Rules: Looking over a program's rules and regulations is crucial when choosing which one to attend. Some programs allow visitation from family and friends, while others take a more secluded approach.
Should You Travel for Drug and Alcohol Rehab in Killeen?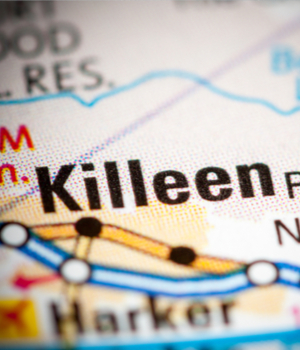 You may want to know whether you should travel to a Killeen drug rehab. If you're considering traveling, there are many reasons to do so. Killeen is not only within driving distance of major cities like Austin and Fort Worth, but it also has some sight-worthy features like:
Lakefront beaches
Historic museums
Leisurely parks
Delicious eateries
If you believe that quiet scenery and nature are important for long-term recovery, then consider Walnut Creek. Walnut Creek is a Killeen neighborhood filled with mature trees and acres of woodlands.
You can also stop by Marlboro Park for a quiet picnic in the green space.
If you find that an afternoon of leisure is important for your recovery, then consider the Stillforest neighborhood in Killeen.
Stillforest is a small but active community that houses the Stonetree Golf Club, an 18-hole golf course located on soft rolling hills and surrounded by small lake-sprouting fountains.
If being active is important to you to help you towards long-term recovery, consider Deerwood Estates.
Deerwood Estates is a conveniently located neighborhood that houses the Armed Services YMCA Killeen. This YMCA has a pool and a gym. It also offers classes that focus on fitness, wellness, and fun, like Zumba, yoga and pickleball.
Alcohol and Drug Laws in Killeen
In Texas, it is illegal to possess or use any illegal substance. The laws of Texas are strict concerning illegal use of substances and alcohol.
Killeen Drug and Alcohol Penalty Laws: Depending on the amount and type of drug that you possess, you may be convicted of a misdemeanor or a felony in the state of Texas. A conviction of possessing any amount of illegal substances like heroin could result in jail time of up to 2 years and a fine of up to 10,0000$.4
In Texas, you are legally intoxicated at 0.08% blood alcohol level. A first offense DWI (driving while intoxicated) can result in up to 180 days in jail, a fine of up to 2,000$, and the loss of your driver's license for up to 1 year. Subsequent offenses can result in up to 10 years in prison and a 10,000$ fine.5
Killeen 911 Good Samaritan Law: Texas has a 911 Good Samaritan law called the Jessica Sosa Act. The Jessica Sosa Act aims to prevent overdose deaths and protects individuals from criminal prosecution for drug charges only if:6
You were the first to call emergency services
You either experienced the overdose or witnessed an ongoing overdose
You remain on the scene of the overdose
You cooperate with all medical and law enforcement
Access to Naloxone in Killeen: Naloxone is a drug that helps prevent opioid overdose and can save lives. Naloxone can be obtained over the counter from a pharmacy in Texas. No prescription for naloxone is needed in Texas.