Substance Abuse and Overdose Statistics in North Richland Hills, TX
Tarrant County ranks among the top 25 counties for rates of substance abuse. Here are some statistics specific to Tarrant County and North Richland Hills:3,4,5
In 2020, 281 people died from a drug overdose in Tarrant County, the third most county in the state. Profile details include:
59%
59% of victims were white
55%
55% of victims were 18-44 years old
38%
38% of victims were 45-64 years old
In 2021, 954 people in the county went to the emergency department due to opioid-related complications. Profile details include:
61%
61% of victims were 18-44 years old
5%
5% of victims were under 18 years old
Levels of Care for Rehabs in Texas
The following types of substance abuse treatment offer various levels of care. Some Texans enter treatment at the most restrictive levels and move through the continuum of care, while others only require the least intensive interventions.
Alcohol and Drug Detoxification
Detox is the process of safely and comfortably removing drugs or alcohol from your system. This occurs under medical supervision in a hospital, residential, or outpatient setting, to manage withdrawal symptoms and allow Texans to transition into formal treatment services.
Residential or Inpatient
Residential or inpatient treatment involves living at the rehab facility and receiving 24/7 supervised care. A combination of treatment interventions is offered, including individual and group therapy, nutritional counseling, experiential therapies, and medication.
Partial Hospitalization Programs (PHPs)
PHPs allow Texans to live at home while attending treatment at a hospital. You may participate in many of the same treatment methods as inpatient care, but you can return home during non-treatment hours.
Intensive Outpatient Programs (IOPs)
A step down from a PHP, IOPs allow you to attend a few hours of counseling over several days each week. This allows you to spend the rest of your time at home, school, working, or fulfilling other obligations.
Standard Outpatient
The least intensive treatment option, standard outpatient care involves one to two hours of treatment per week. Highly motivated people with a strong support system tend to find this level beneficial.
Relapse Prevention
Relapse prevention, also known as aftercare, begins when you complete a rehab program. It involves ongoing encouragement through therapy, 12-step groups, non-12-step groups, sober living homes, and other types of support.
How to Pay for Addiction Treatment in North Richland Hills, Texas
Private Insurance
All insurance providers are required by law to provide coverage for substance abuse and mental health treatment services in some capacity. Coverage varies by plan, so Texas residents must contact their providers to learn about their specific coverage.
Texas Medicaid
The Texas Medicaid program offers health insurance for low-income residents. This includes various treatment services like inpatient drug rehab and outpatient substance abuse treatment. Most Medicaid services in Texas are delivered through managed care health plans under contract with the state. Before enrolling in a rehab program, individuals should confirm that the facility accepts Medicaid as a form of payment.
Texas Medicare
Texas Medicare is a federal program that provides healthcare coverage to residents with end-stage renal disease, those with certain disabilities, and those over the age of 65. Texas residents can use Medicare to cover the cost of drug addiction treatment services, including rehab. However, not all rehabs accept Medicare insurance. Texas offers a free helpline to guide residents through the complexities of Medicare coverage: 800-252-9240.
TRICARE in Texas
Texas TRICARE (West region) is a government program providing health insurance coverage to the U.S. Armed Forces military personnel, veterans, and their families. TRICARE coverage includes addiction treatment services, such as rehab and medication-assisted treatment.
Sliding Scale Rehabs
Sliding scale rehabs are income-based, charging only what Texans can reasonably afford based on how much they earn. To qualify for these programs, individuals must provide proof of income.
IHS-Funded Drug Rehabs
Drug rehabs funded by the Indian Health Service (IHS) provide free addiction treatment to Indigenous people in the U.S. and Alaskan Natives.
Travel Info for North Richland Hills, TX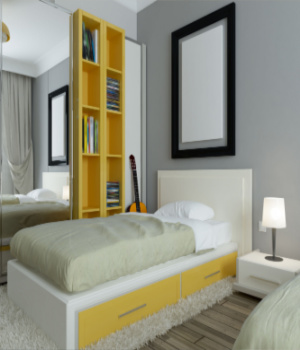 Visitors to North Richland Hills can enjoy big city amenities in a more suburban setting. If you're planning to receive addiction treatment or detox at a North Richland Hills drug rehab or alcohol rehab or are visiting someone currently in treatment, here are some helpful tips about the area.
North Richland Hills is considered a car-dependent city.
TEXRail, a 27-mile commuter rail line, runs from downtown Fort Worth through North Richland Hills and into the Dallas-Fort Worth International Airport. There are two stations in North Richland Hills.
Dallas-Fort Worth International Airport is just 15 miles from North Richland Hills.
Visitors to North Richland Hills can choose from several budget-friendly hotel options.
While you're in the city, you can cool off at the NRH20 Family Water Park, go to a hockey game, explore trails and green spaces, and check out cultural events.
North Richland Hills launched its Art in Public Spaces program in 2002. There are 22 artworks on display throughout the city that include murals, paintings, installations, and sculptures.
Texas Alcohol and Drug Laws
Texas lawmakers have enacted the following laws regarding substance use:1,2,3,4
Texas Good Samaritan Overdose Prevention Statute: This law is designed to encourage Texas residents to seek emergency medical attention during an overdose situation. It protects individuals who call 911 for assistance with a suspected overdose from prosecution for possession of certain controlled substances (if they have not called 911 for an overdose in the preceding 18 months).
Sandra Bland Act: This law provides for rehab for individuals arrested or convicted of non-violent crimes. Per this statute, Texas criminal justice officials must work to identify people with suspected substance use concerns and divert these individuals to an appropriate treatment facility rather than incarcerate them.
Texas Protections for Employees Seeking Addiction Treatment: Under the Family and Medical Leave Act (FMLA), Texas employees who voluntarily seek alcohol and drug treatment may be eligible for time off work for this treatment. The Americans with Disabilities Act (ADA) also provides some protections for employees who seek addiction treatment
Marijuana Laws: Texas law is among the strictest in the country regarding marijuana. Recreational use and growth are illegal, and medical use is legal but heavily regulated. Penalties for use, growth, possession, or sale of marijuana range from 180 days in jail and a $2,000 fine to life imprisonment and a $50,000 fine.