Expert Insights

As a social worker, I was so happy to see that the University of North Texas is seeking to address disparities in access to addiction treatment. Deeply concerned by the opioid epidemic, faculty members of the school of social work sought and were granted a $1.9 million grant. I think it's a great idea that the grant will be used to train community health workers in competent and trauma-informed behavioral healthcare focusing on addiction. So often, healthcare is fragmented, and providers are still largely stigmatizing to people struggling with substance use disorders. We know that even using more pejorative labels, like "addict," has been associated with bias and less than adequate care. That's not good enough, given the rate of deaths from a treatable condition. Providers need better training, and they need to be trauma-informed, as everyone is deserving of being treated with dignity and respect and to lead a fulfilling life. I believe that everyone deserves to recover.

~ Olivia Pennelle
Top 6 Drug Rehabs in Denton, Texas
Below are the top six addiction treatment centers in Denton based on the following criteria:
Offering evidence-based treatment
Accreditation
Certifications
Client testimonials / reviews
Denton Treatment Services
Denton Treatment Services, located in Denton, Texas, serves those with opioid addiction through medication assisted treatment and counseling. Their outpatient treatment center focuses on patient centered counseling to increase the likelihood of sobriety and long-term abstinence.

Treatment programs include:

Detox
Medication Assisted Treatment
Counseling

Location and contact information:
621 Londonderry Lane
Denton, TX 76205
(940) 483-0644
Santa Fe Center for Healing
Santa Fe Center for Healing provides integrated addiction treatment to those struggling with alcohol or drug addiction in Argyle, Texas. Their medical and therapeutic team helps with co-occurring disorders, behavioral problems, disordered eating, compulsive behaviors, and substance use disorder through their continuum of care programs. Holistic therapies are included along with traditional clinical treatment.

Treatment programs include:

Detox
Residential
Intensive Outpatient
Medication Assisted Treatment
Transitional Living

Treatment programs are supported by:

Commission on Accreditation of Rehabilitation Facilities (CARF) accreditation

Location and contact information:
914 Country Club Road
Argyle, TX 76226
(866) 625-2279
Symetria
Symetria provides comprehensive addiction treatment programs in Lewisville, Texas. They provide medication assisted treatment along with behavioral therapy. Same day appointments and remote options are available.

Treatment programs include:

Detox
Outpatient
Telehealth

Treatment programs are supported by:

Commission on Accreditation of Rehabilitation Facilities (CARF) accreditation

Location and contact information:
1850 Lakepointe Drive #400
Lewisville, TX 75057
(866) 381-9475
Healing Springs Ranch
Healing Springs Ranch provides mental health care, substance abuse treatment, and trauma care at their location in Tioga, Texas. They provide care for co-occurring disorders, process addictions, and life events that led to the cycle of addiction. In addition to a life of recovery, their focus is to help reduce depression, anxiety, and post traumatic stress.

Treatment programs include:

Treatment programs are supported by:

Location and contact information:
100 South Texas Street
Tioga, TX 76271
(866) 656-8384
Lighthouse Recovery
Lighthouse Recovery provides personalized, research-backed addiction treatment programs in Dallas, Texas. Their programs can be done individually or as a continuum through their extended care program. A balance of clinical work, life skills development, and structure is implemented into all treatment plans.

Treatment programs include:

Partial Hospitalization
Intensive Outpatient
Extended Care
Sober Living
Recovery Coaching

Treatment programs are supported by:

Joint Commission

LegitScript Certified

Location and contact information:
5344 Alpha Road
Dallas, TX 75240
(214) 974-5876
Aspire Recovery Center
Aspire Recovery Center of Frisco is a Texas state licensed and nationally accredited alcohol and drug treatment program. Their customized outpatient programs are based on a 12-step model and are designed to generate self-inquiry and long-term recovery.

Treatment programs include:

Intensive Outpatient
Partial Hospitalization
Family Recovery Program

Treatment programs are supported by:

Commission on Accreditation of Rehabilitation Facilities (CARF) accreditation

Location and contact information:
8380 Warren Parkway
Frisco, TX 75034
(469) 249-9363
How Does Denton Compare in Alcohol and Drug Use?
In the northeast corner of Texas, in the Dallas-Fort Worth metro area, is the city of Denton. In 2019, 38,085 people were admitted into a Denton, Texas, drug rehab for help with their substance addiction.1 If you or someone you care about is looking for help overcoming substance use disorder (SUD), there are many options available to you. There are more than 15 accredited alcohol and drug rehab centers in Denton that can help you live a healthy, sober life.2
The city of Denton is in Denton County. According to data from the CDC and SAMHSA, Denton County has seen:1,2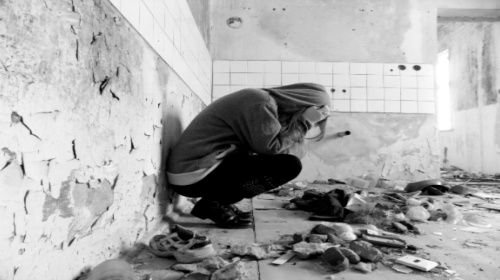 Drug overdoses rise by 28% between 2018 and 2020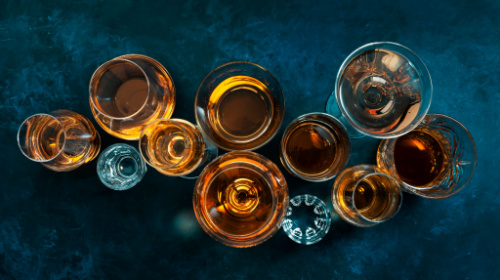 Alcohol overdose deaths rise 122% over that same two-year period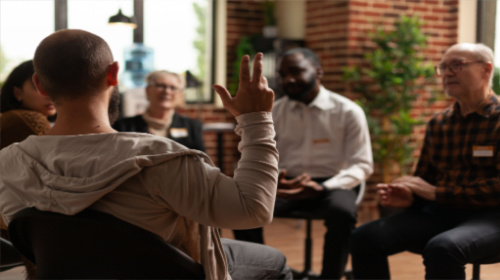 9,654 alcohol addiction rehabilitation admissions in 2019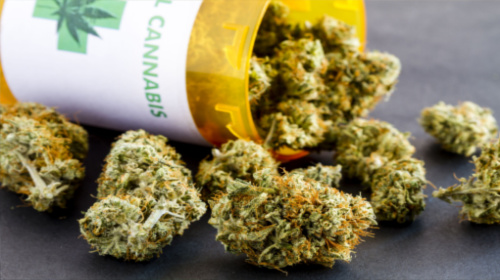 8,335 rehab admissions for marijuana addiction in 2019
Over 2,600 cocaine-related rehab admissions in 2019
More than 8,000 meth-related treatment admissions in 2019
Nearly 8,000 opioid addiction rehab admissions in 2019
How Expensive is Drug Rehab in Denton?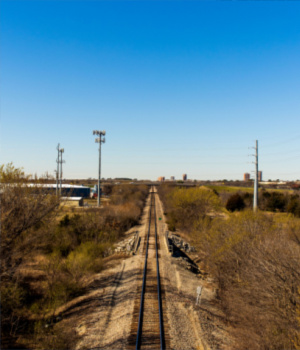 Rehab can be very costly or relatively inexpensive, depending on a range of variables. Factors such as what city you want to live in, what amenities you're looking forward to enjoying, and how you plan to pay all contribute to your overall cost. Other factors include:
Treatment setting (whether you get inpatient or outpatient care)
Availability of low-cost and free facilities in your area
If you have health insurance to help pay for treatment
What type of services and amenities your chosen facility provides
The length of the program you choose
Are There Low-Cost and Free Drug Rehab Centers in Denton?
If you need help paying for drug or alcohol rehab in Denton, there are a variety of options for you.
Insurance: Most people with health insurance use their coverage to get free services. If you have health insurance offered by an employer or from the open marketplace, then you most likely have coverage for a range of services, such as outpatient, detox, and ongoing therapy. Medication-assisted therapy (MAT), medical supervision, and medical transportation are all services often covered by health insurance.
Call the number on the back of your card to figure out exactly what services are covered, how much you can expect to pay out of pocket, and to get referred to in-network rehabs near you.
Uninsured Options: If you don't have health insurance coverage, there are programs across the country to help you. According to the Substance Abuse and Mental Health Services Administration (SAMHSA), there is a facility in the city that uses the SAMHSA block grant and may be able to offer low-cost or free services.
These services could include using a sliding scale for fees charged, which considers your income to determine your final cost. State-funded rehabs and detox centers in Denton might also have scholarships for Texans that pay for some or all of the cost of care.
Addiction Treatment Settings
Levels of Care
Different levels of care exist for people with a range of care needs. The continuum of care includes the following levels:3
Medical detox to help you through the worst withdrawal symptoms, with medical supervision and support as needed
Inpatient or residential rehab, live-in programs that last for a month or longer
Partial hospitalization programs (PHPs) with daily treatments
Intensive outpatient programs (IOPs) with treatments several times weekly
Standard outpatient programs (SOPs) that meet once a week and have regular phone calls, as well as encourage participation in support groups outside of the SOP
Aftercare programs that continue long after graduation from rehab to help ensure lifelong recovery and engagement in a positive, sober social network
Finding Specialized Drug Rehabs in Denton
Depending on your background, you might want to go to a specialized rehab designed for people like you. There are many types of specialty drug and alcohol rehabs in Denton, such as:
LGBTQ+
LGBTQ+ rehabs can offer trauma-informed care for people that are at a higher risk of issues such as sexual assault and battery, familial violence and alienation, and internalized prejudice and dysphoria.
Men-Only
Rehabs for men create an atmosphere that fosters the spirit of brotherhood, allowing men to open up about their experiences and work together toward recovery. These programs tend to include aspects of occupational therapy, as well as sports and outdoor activities to go along with life skills coaching and drug education.
Women-Only
Women's only rehabs are designed to offer a haven for women to fully focus on recovery and teach life skills such as parenting and relationship safety alongside drug counseling and therapy
How to Choose the Right Denton Drug Rehab
Make sure you choose drug rehabs in Denton that have all the care services you need as well as a philosophy that speaks to you. Here are some factors to consider when figuring out the best Denton drug rehab for you:
Programs can offer both inpatient and outpatient care, so decide if you want to live in the treatment center or attend therapy and go home each day
The cost of care can be a big factor, so be sure to look into what the services cost as well as if they have financial assistance or if they take your insurance
While the goal of rehab is always to recover from addiction, different centers have their careful schedules as well as amenities, so make sure they offer the therapies you want to undergo
If you have a supportive network of friends and family, choose a rehab that's near them, as many programs (especially outpatient programs) require you to have a supportive home and social environment
Check to see what features and amenities a program offers and if they sound enjoyable to you
Should You Travel for Drug and Alcohol Rehab in Denton?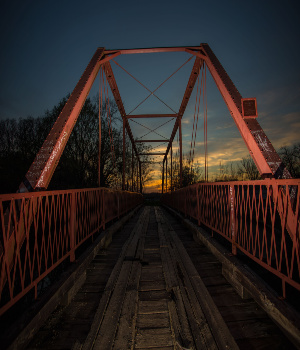 If you love the southern charm and wide open spaces of Texas, you might enjoy life in Denton. Near enough to the Dallas-Fort Worth Metro to offer a plethora of interesting places to dine, work, and spend your free time. For example:
Plenty of quaint bed and breakfasts and other temporary lodgings for visiting friends and family members to enjoy
Gorgeous scenery and outdoor attractions, such as the orchards, the 28 playgrounds, and the 27 trails for hiking and biking
Annual festivals and rodeos with live music
Historic destinations
Sporting events at the local colleges and nearby Dallas-Fort Worth Metroplex
The southeast area is close to Lewisville Lake, with a myriad of nearby places to explore, such as parks and marinas. South Lakes Park is one example, with a giant castle-shaped play structure for families to play on and plenty of space to hike and relax in the wild open.
North Denton is a good neighborhood for students in drug rehab in Denton, with its proximity to the University of North Texas and the Texas Women's University, as well as a variety of shopping and dining locations, Denton Enterprise Airport, and Water Works Park.
Alcohol and Drug Laws in Texas
Family and Medical Leave Act (FMLA): The federal FMLA laws require most companies to offer unpaid medical leave to employees without discrimination.4 The laws provide for up to 12 weeks of medical or family leave per annual period, with the promise that employees will retain their old positions when they return or get an equal position and salary.
Good Samaritan Overdose Law: The good Samaritan overdose law is meant to encourage people to call 911 when in the presence of someone overdosing on drugs or alcohol.5 If the person calling for emergency services is participating in certain drug-related crimes, they may not be prosecuted by the arriving law enforcement as long as they cooperate.
Naloxone Access Law: Under S.B. 1462, pharmacists may prescribe opioid antagonists to family and family members of people at risk of overdosing on opiates.6 The law allows pharmacists to decide whether or not to provide this service without risk of prosecution either way.
Specialized Treatment Court Programs: To help improve the outcomes for people that commit low-level, drug, and alcohol-related crimes, Denton County has a range of programs for different issues, such as DWI Court and First Offender Court, which offer rehabilitation instead of jail.7 They also have a Mental Health Treatment Court (MHTC), as well as programs for veterans.
Give us a call today at 800-405-1685 (
Who Answers?) . We can help you verify our insurance as well as find accredited alcohol and drug rehab centers in Denton, Texas.