Substance Abuse Statistics in Springfield, Oregon
The Centers for Disease Control keeps account of drug and alcohol-related deaths in the U.S. each year. This and other data shows:2,4

Getting to and Around Springfield, Oregon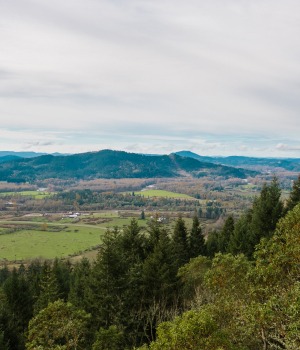 Springfield is a rural city in the Eugene-Springfield Metro area, loved for its abundance of natural beauty and lower housing costs than the city. This historic city was named in 1848 after the natural springs in the area. The lumber industry has been the main livelihood in Springfield, though the medical sector has been growing:
While Eugene Airport is only 14 miles away from Springfield, the Portland International Airport (PDX) is more likely to have convenient flights. To get to Springfield from PDX, you can take a nine-hour ride on the Red Line Max train to the Oregon Express Shuttle.
If the name of the city sounds familiar, it's because Springfield is the hometown of the animated Simpsons family. You can find The Official Simpsons Mural here, on the corner of Fourth and Main streets.
For people that enjoy shopping, there are four malls in the city, including The Shoppe at Gateway, which has a food court and a movie theater.
There are three major hospitals in the area, as well as seven smaller clinics and urgent health care centers.
There are plenty of fun activities to do if you are in recovery or while you are visiting your loved one in drug or alcohol rehab in Springfield, such as swimming at the Lively Park Splash park or learning about the area at the Springfield History Museum.
Resources